Vintage Soviet Literature
*CLICK ON THUMBNAIL OR ITEM NAME TO VIEW FULL DESCRIPTION AND PHOTOS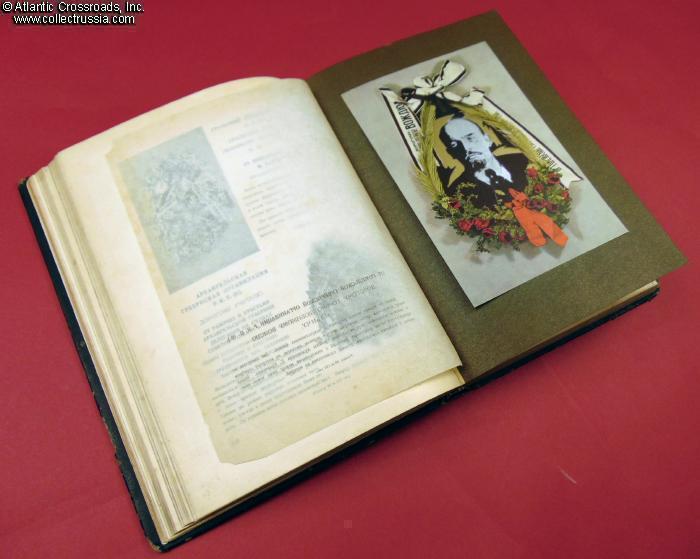 To Lenin, January 21, 1924; a unique publication which compiles hundreds of photos, reproductions and descriptions of wreaths, banners, flags, posters, boards etc. laid to Lenin's coffin as he laid in state. A rare find for a true collector!
Massive tome, 519 pp.
$950.00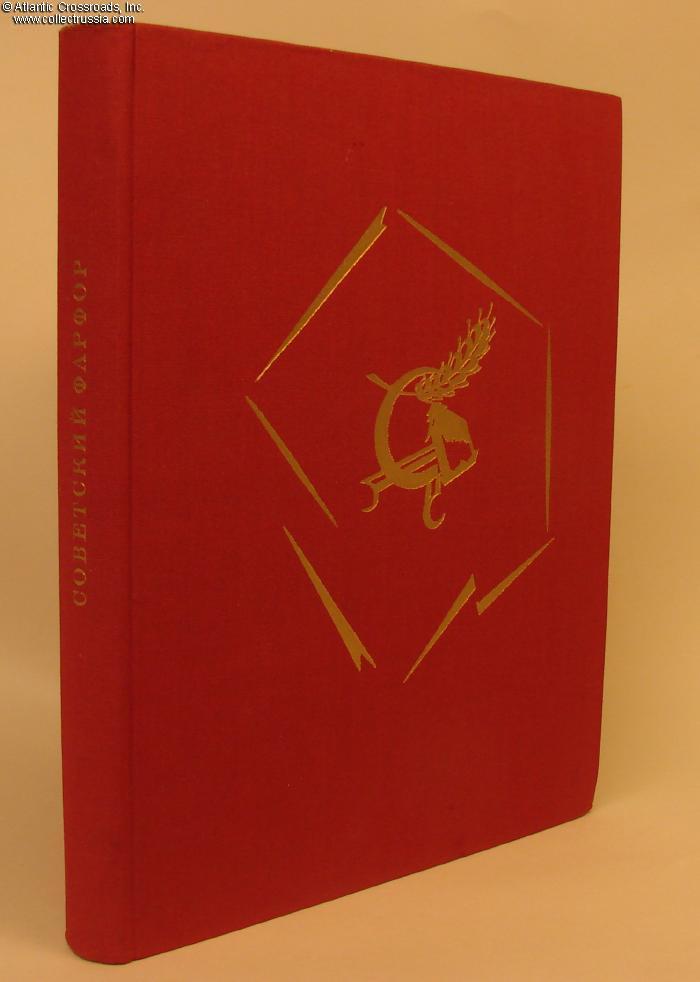 "Soviet Porcelain. The Artistry of the Lomonosov Porcelain Factory, Leningrad", by Alla Lansere, C. 1974, Leningrad, in Russian and English. Printed in DDR, this deluxe, large format "coffee table" catalog of some of the best LFZ works. Single copy in stock, in excellent like new condition.
$80.00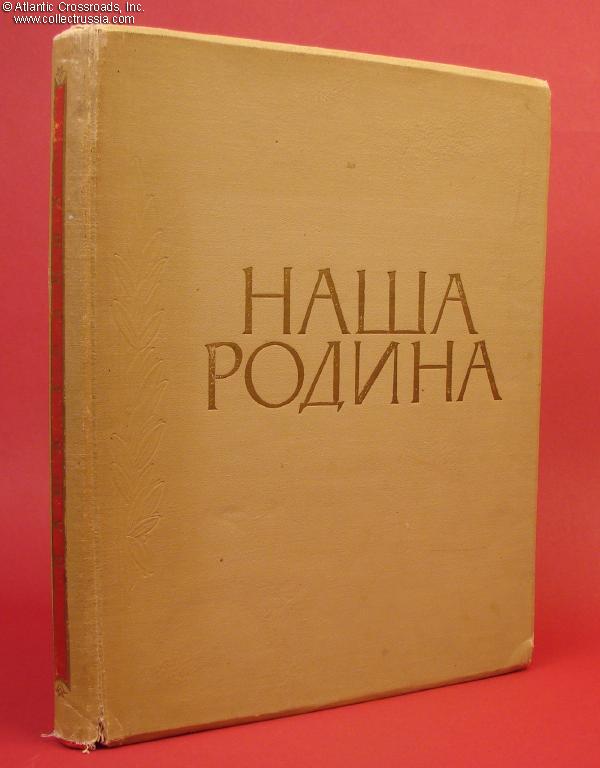 Photo Album "Our Motherland", 1957. Massive "coffee table" book by the State Geographic Literature Publishing House. Hard-covered, very large 11" x 13.5" format, 312 pp. The text is in four languages: Russian, German, French, and English. This attractive publication was apparently intended for both Soviet citizens and foreign tourists. In very good condition.
$180.00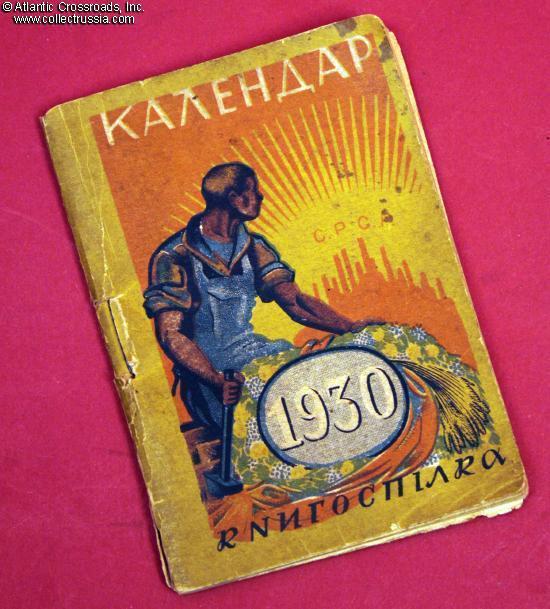 "Calendar for 1930", published by the Knigospilka ("Book Society" or Cooperative Cultural Center), in Ukrainian.
$50.00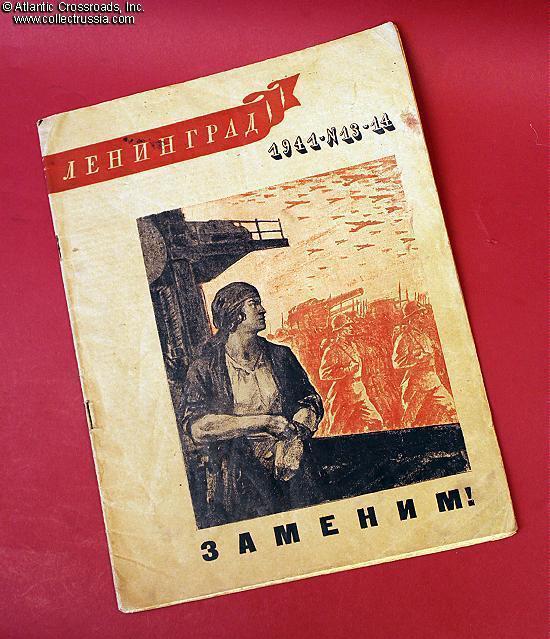 "Leningrad"
, 24pp bi-weekly magazine of the Leningrad Chapter of the Union of Soviet Writers, Russian text, combined issue #13-14, July 1941.
See wartime newspapers and information buro communiqués in the "Soviet Newsprint of WW2 Era" section of our website.
$95.00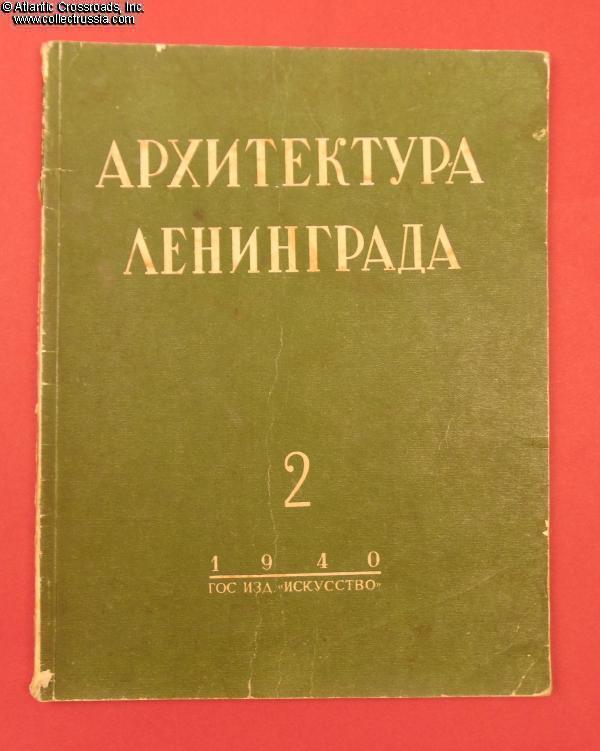 Architecture of Leningrad Monthly Journal, issue # 2 (March - April), 1940 Size: 11.5" x 9", 80 pp, In good to very good condition.
$90.00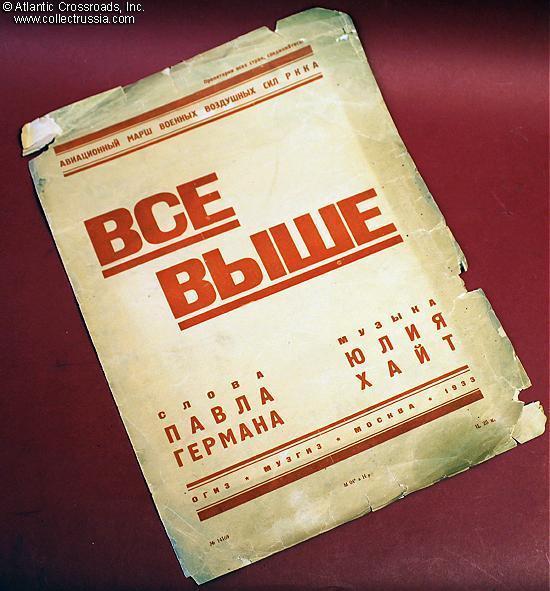 "Vsyo Vyshe..." ("Higher and Higher..."), subtitled "Aviation March of the Air Forces of the RKKA". Text by Pavel German, music by Yuliy Khait. Published jointly by the OGIZ and MUZGIZ Publishing Houses, Moscow, 1933. Constructivist cover design.
$175.00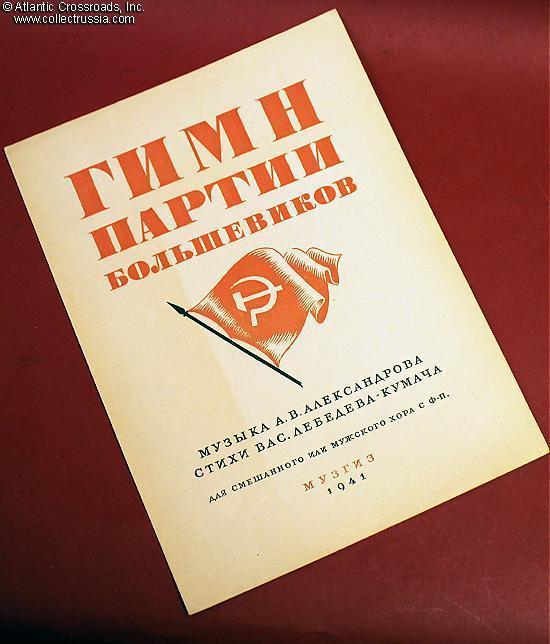 "Anthem of the Party of Bolsheviks", Music by A. Aleksandrov, text by V. Lebedev-Kumach, Muzgiz Publishing House (State Musical Publishing), Moscow, Russian text, unpaginated, 1941. For mixed or male chorus accompanied by piano.
$95.00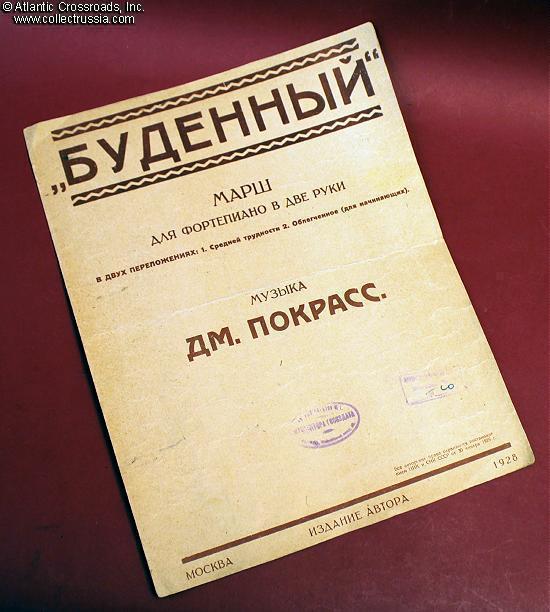 "Budyonny", Music by D. Pokrass, Moscow, Russian text, 4pp., 1928. A march for piano music in two hands; contains two versions, one of medium complexity and an easy one for beginners.
$160.00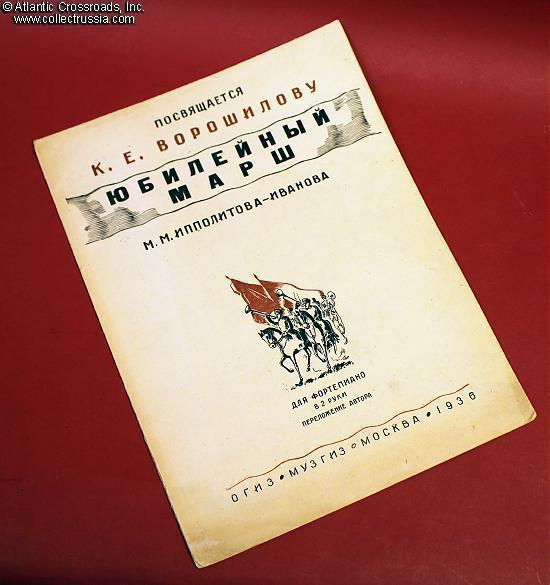 "Jubilee March", subtitled "Dedicated to K. Voroshilov", Song and music by famous Russian composer M. M. Ipplitov-Ivanov. Joint publication by OGIZ and MUZGIZ Publishing Houses, Moscow, 11 pp., 1936.
$240.00