Awards of Modern Ukraine
*CLICK ON THUMBNAIL OR ITEM NAME TO VIEW FULL DESCRIPTION AND PHOTOS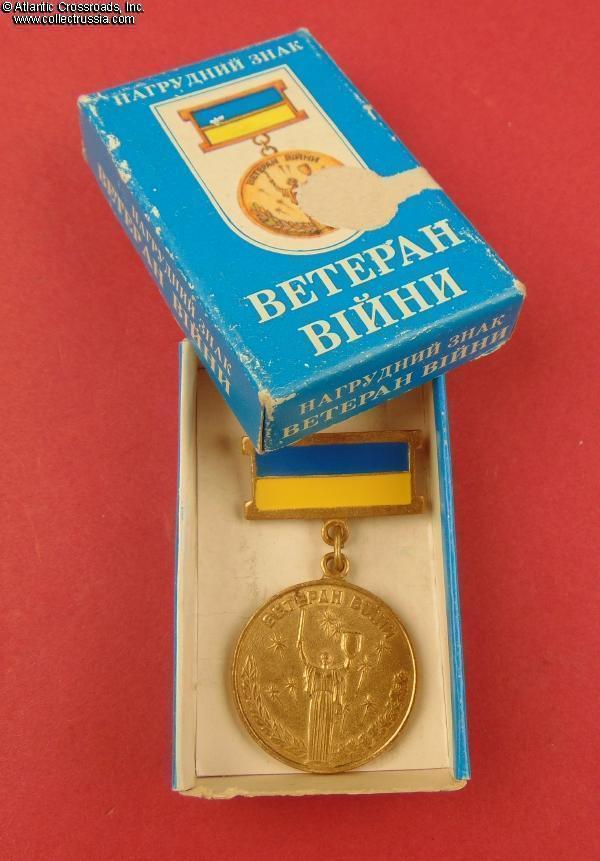 Commemorative Medal (Badge) to a Ukrainian Veteran of WW2, with original issue box, 1990s. A very uncommon piece to find with its original box.
$25.00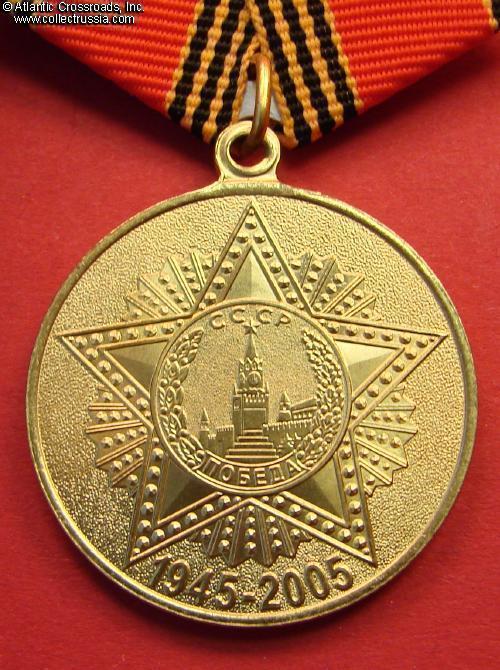 Medal for 60th Anniversary of Victory over Germany, official issue, 2005. The medal was instituted by the Russian Government but awarded not only in Russia but also in many other former Soviet republics. This particular piece was struck at the Ukrainian Mint. In excellent, near mint condition.
$10.00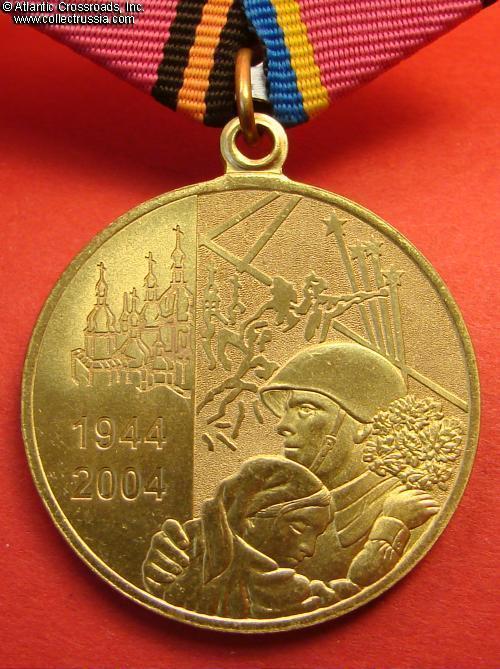 Medal for 60th Anniversary of Liberation of Ukraine from German Invaders, 2004. Excellent condition.
$20.00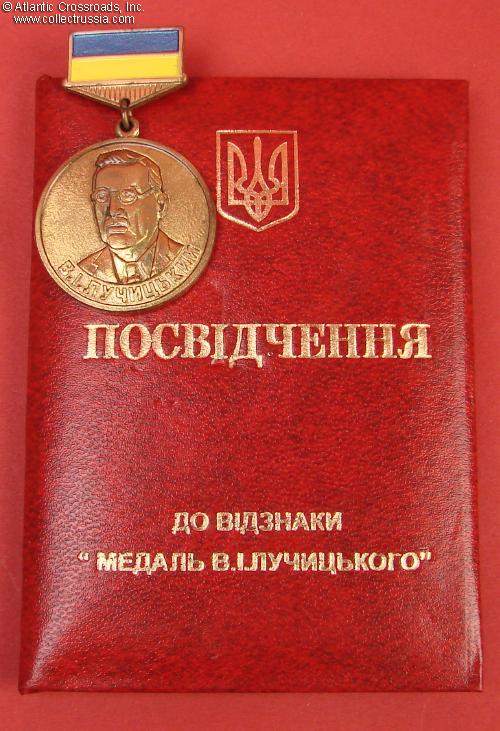 Luchitskiy State Prize Medal for achievements in geology, with unissued award certificate. Near mint condition.
$80.00