Heroes of the Soviet Union
*CLICK ON THUMBNAIL OR ITEM NAME TO VIEW FULL DESCRIPTION AND PHOTOS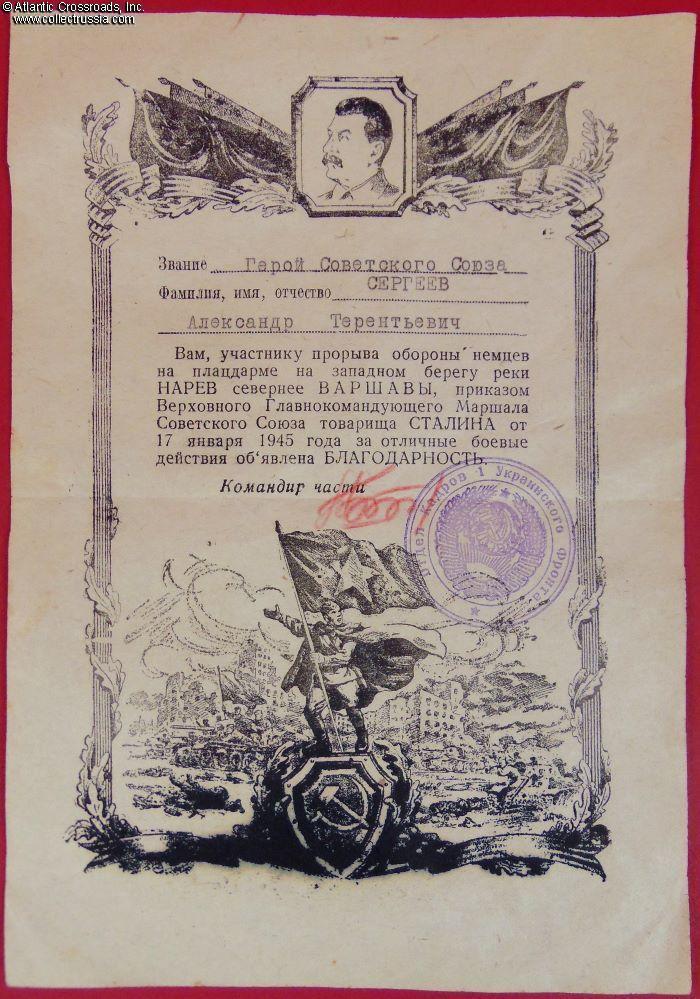 Citation to a Hero of the Soviet Union, NCO, for breaking through the German defense on the western bank of the Narev River north of Warsaw.
$140.00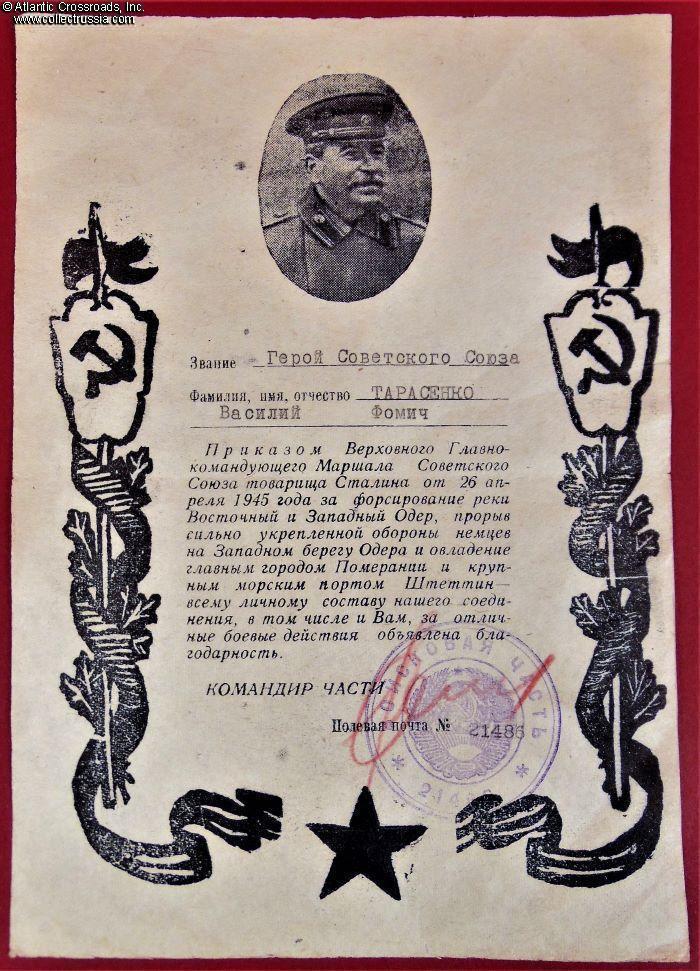 Unit citation to a Hero of the Soviet Union, anti-tank artillery officer, for an offensive at the west bank of the Oder river and capture of Szczecin, the main city of Pomerania.
$175.00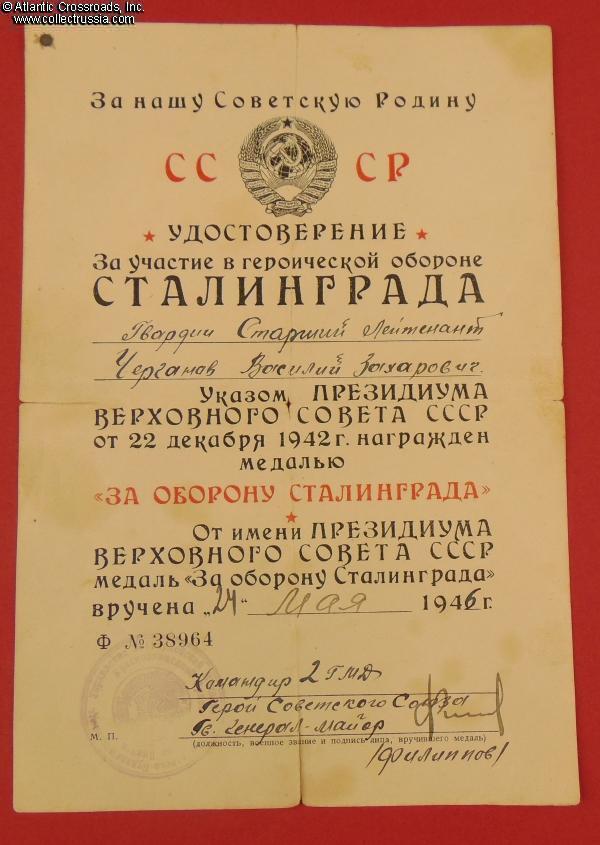 Certificate for a Defense of Stalingrad Medal, May 1946. Hand-signed by Hero of the Soviet Union Maj. General Georgiy Filippov, the famous hero of Stalingrad who led the tank column that captured the key bridge in Kalach thus trapping the German VI Army in the Stalingrad pocket. The document was issued to a highly decorated medical officer in a Guards mechanized division who served under Filippov's command after the war. The document is in very good condition, far better than the average. Comes with a copy of the article about Filippov in the official Soviet- era catalog Heroes of the Soviet Union.
$375.00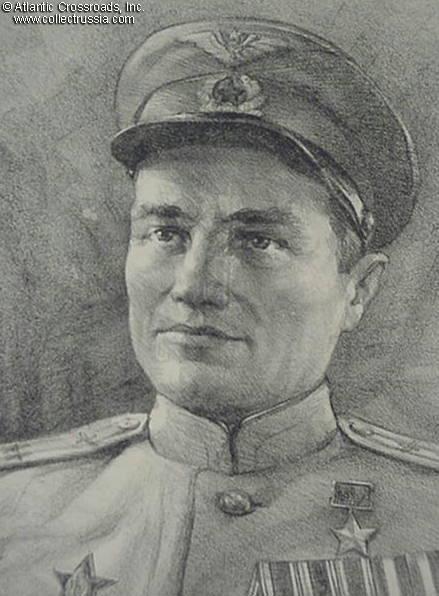 Contemporary lithographic portrait of pilot Hero of the Soviet Union. Nice.
$39.00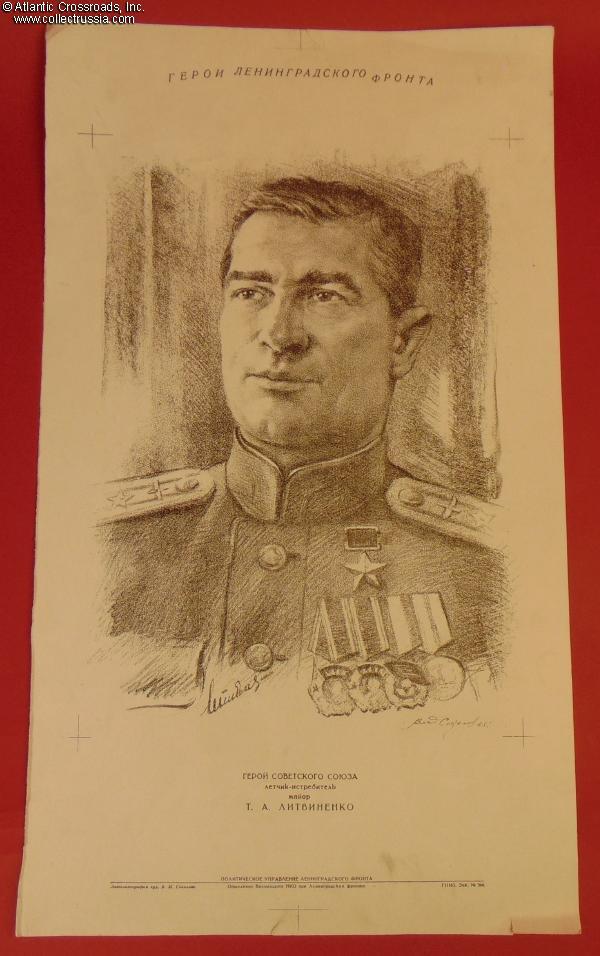 Lithograph portrait Fighter ace Trofim Litvinenko, Hero of the Soviet Union. He shot down 23 enemy airplanes on the Leningrad Front, circa 1944.
$50.00