Heroes of the Soviet Union
*CLICK ON THUMBNAIL OR ITEM NAME TO VIEW FULL DESCRIPTION AND PHOTOS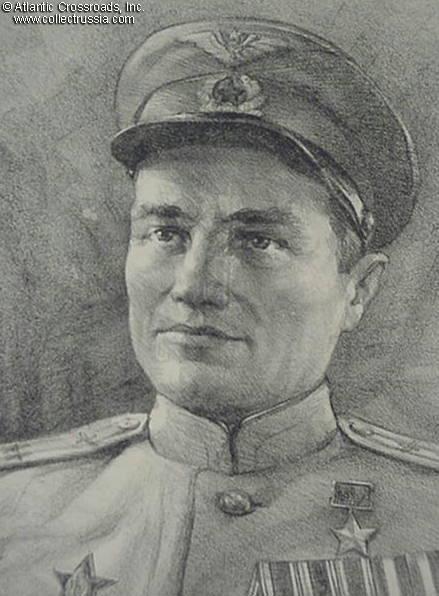 Contemporary lithographic portrait of pilot Hero of the Soviet Union. Nice.
$39.00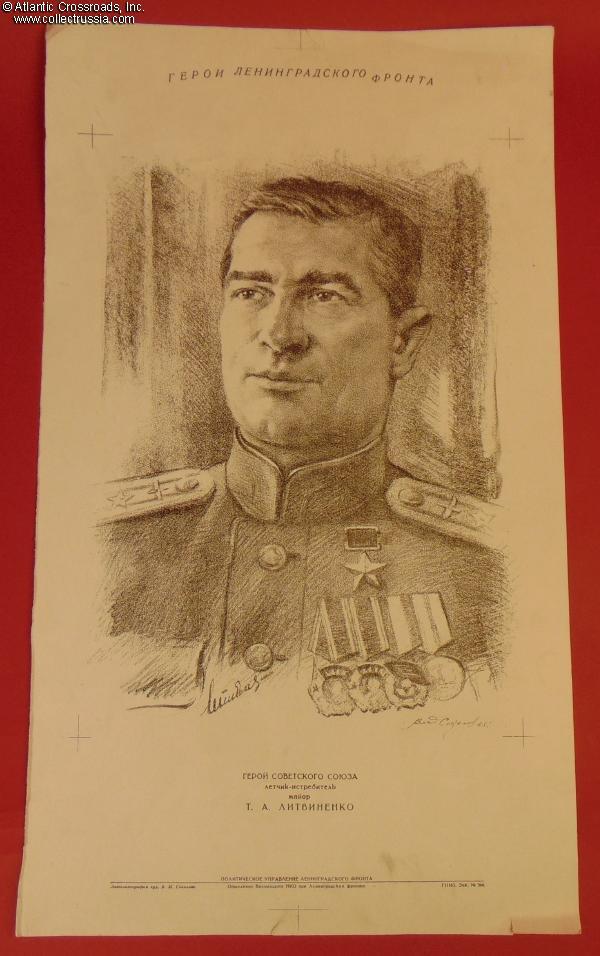 Lithograph portrait Fighter ace Trofim Litvinenko, Hero of the Soviet Union. He shot down 23 enemy airplanes on the Leningrad Front, circa 1944.
$50.00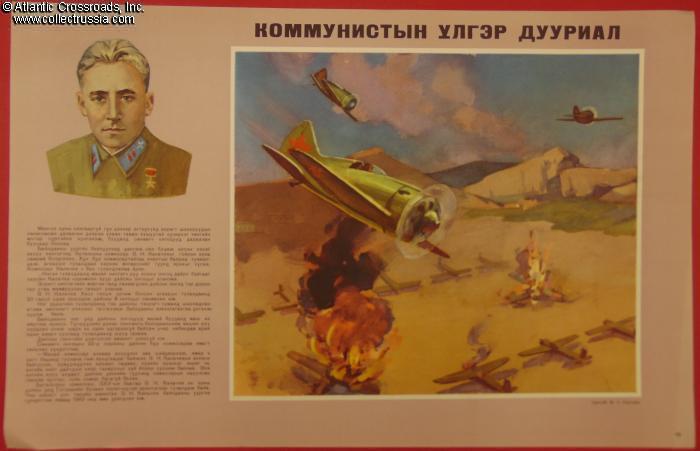 Mongolian Propaganda Poster Depicting the feat of the Soviet Fighter Ace Vladimir Kalachyov, a hero of the 1939 Battle of Khalhin Gol. Printed in Mongolia in the late 60s, this poster is a part of the series about military cooperation between the Soviet USSR and People's Republic of Mongolia. An interesting and very uncommon piece in excellent condition.
$90.00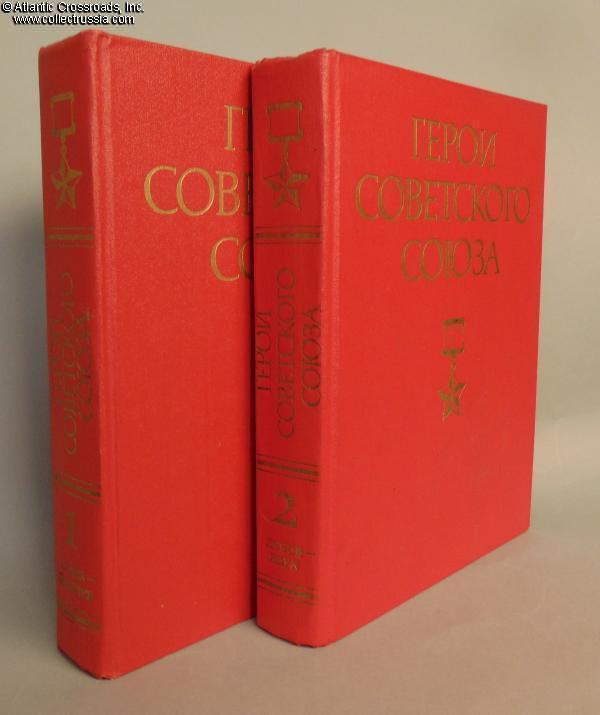 "Heroes of the Soviet Union" massive 2-volume set, Russian Text, Moscow, 1987. This out-of-print official publication is the ultimate guide to the Heroes of the Soviet Union! Includes capsule biographies of every Hero Star recipient, portraits and a brief description of the feat for which the Title of Hero was given.
$125.00