Imperial Russian Medals
*CLICK ON THUMBNAIL OR ITEM NAME TO VIEW FULL DESCRIPTION AND PHOTOS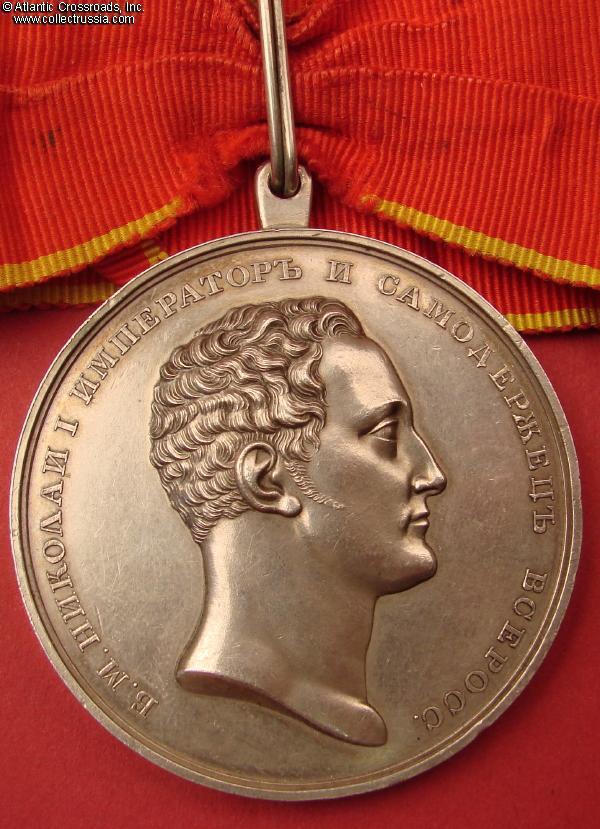 Large Silver Medal for Zeal, Nicholas I, 1825- 1846. Fine to very fine overall condition. Replaced eyelet and minor edge knocks; the "young" image of the Emperor and other fine details are extremely well preserved. Includes period neck ribbon.
$5,800.00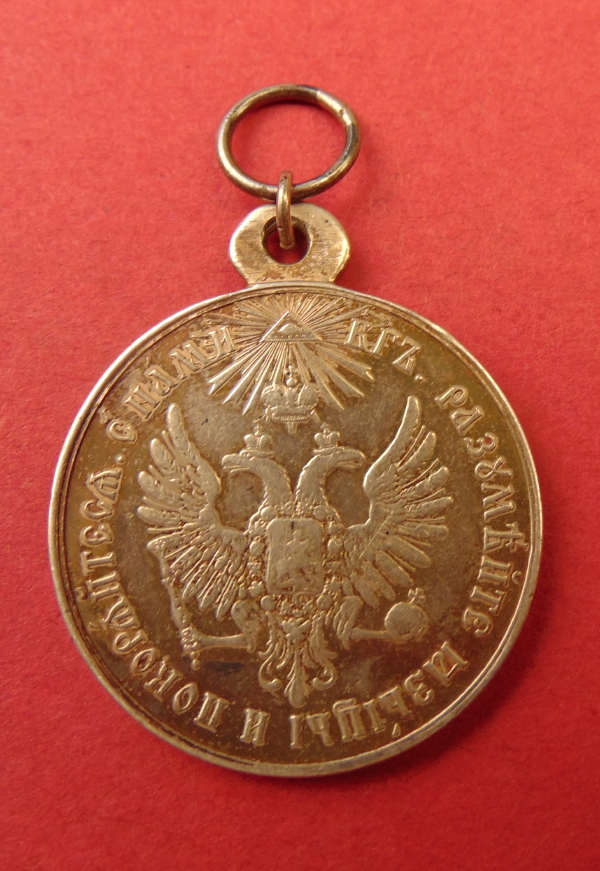 Medal for the Pacification of Hungary and Transylvania, 1849. An excellent example retaining beautiful mint luster.
$675.00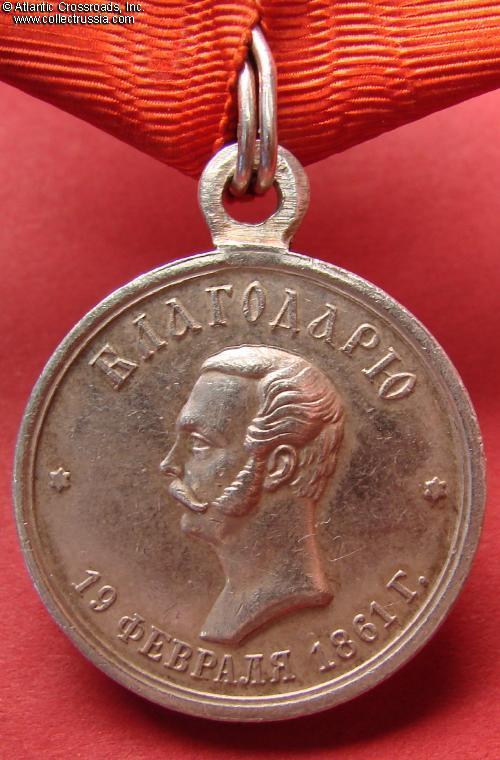 Medal for Efforts in the Emancipation of the Serfs, 1861. Very fine to excellent example showing only minimal wear. Includes original St. Alexander Nevsky ribbon.
$4,950.00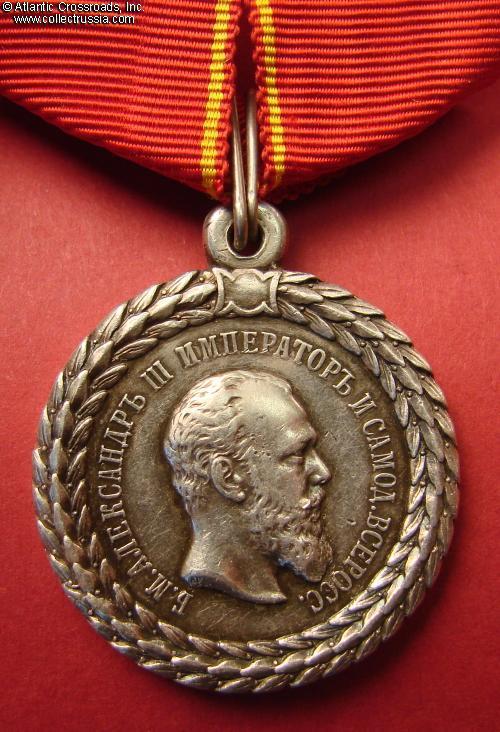 Medal for Blameless Service in Police, Alexander III issue, in silver, late version by A. Grilikhes (marked "AG"), circa 1886-94.In excellent condition and includes original St. Anne ribbon.
$2,900.00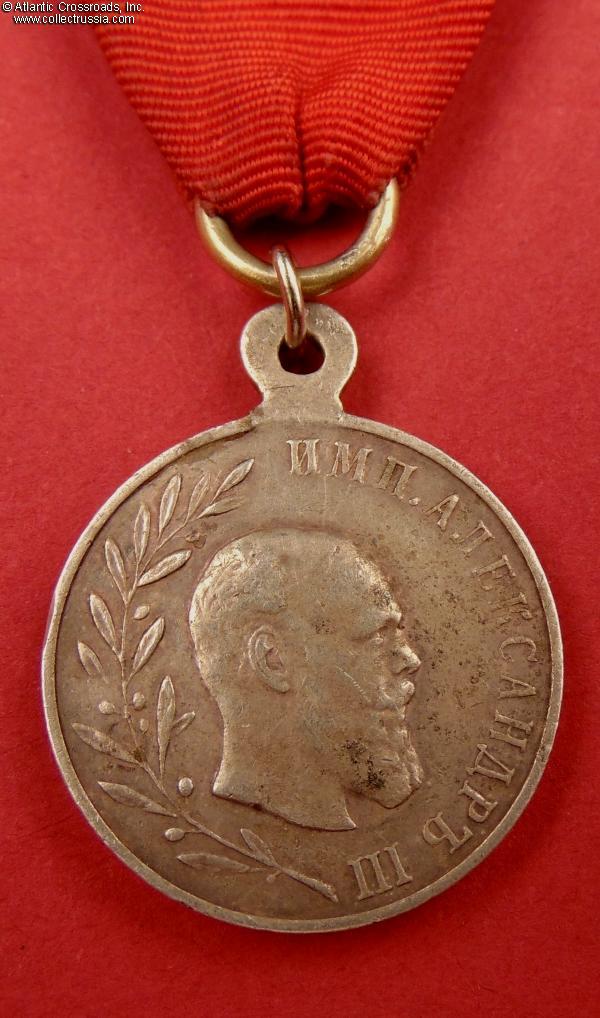 Medal Commemorating the Reign of Alexander III, 1896 issue in hallmarked silver by a private maker "LZ", St. Petersburg. An interesting and uncommon piece. VF condition.
$140.00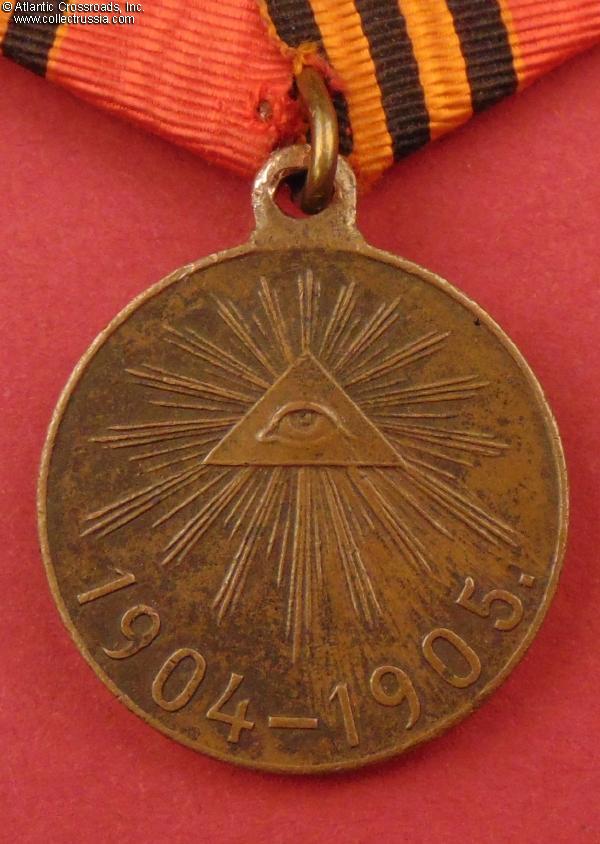 Medal for Russo-Japanese War of 1904-1905, state mint issue in dark bronze for non-combatants. VF to Excellent condition. Comes with original ribbon mounted on a Soviet WW2 era suspension device.
$225.00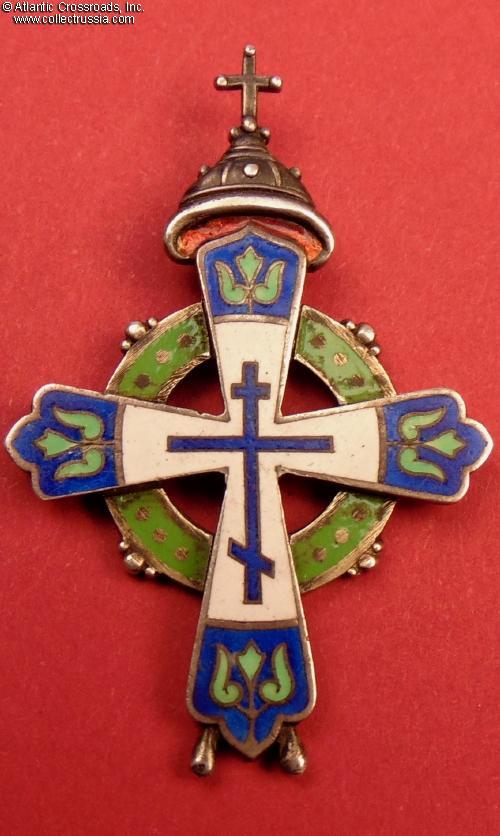 Romanov Tercentenary Cross for the Clergy, in hallmarked silver and cloisonné enamels. Awarded to Orthodox priests who personally participated in special church ceremonies on 21 February 1913 marking the 300th anniversary of the Romanov Dynasty. A beautiful piece by a Moscow maker, with flawless enamel and in very fine overall condition.
$975.00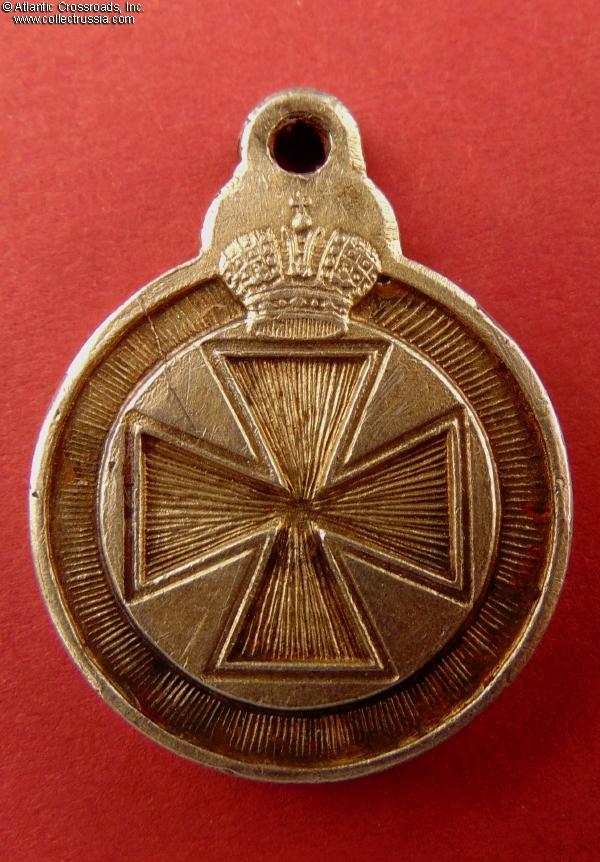 St. Anne Medal (Badge of Distinction of the Order of St. Anne #10834, 1908 issue to a policeman in the city of Odessa. Fine condition.
$1,400.00