Cold War Uniforms, Officer & Enlisted
*CLICK ON THUMBNAIL OR ITEM NAME TO VIEW FULL DESCRIPTION AND PHOTOS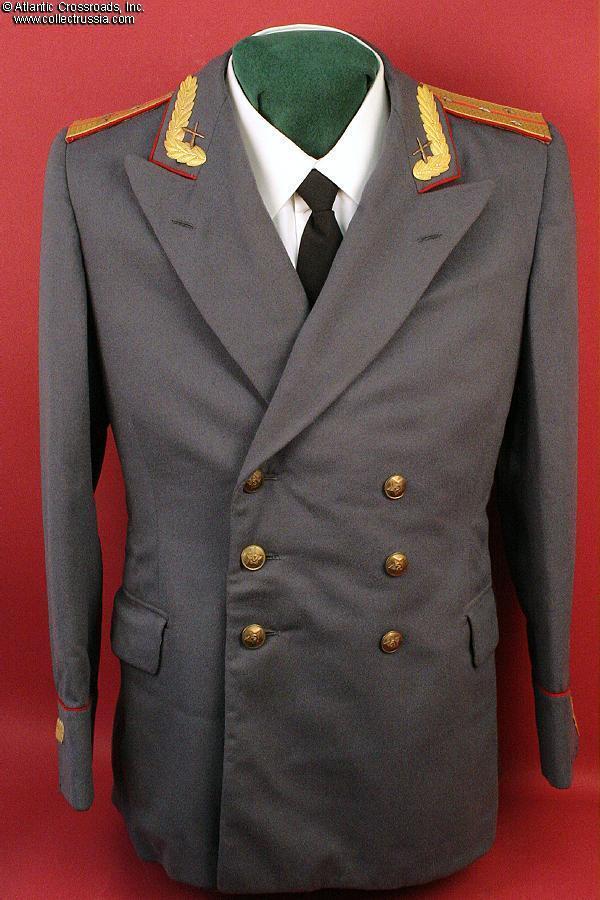 M 1955 Tuzhurka or "Land Forces Officer Dress Coat" for an Artillery captain, 1956-58. Uncommon survivor of the short-lived Zhukov uniform reforms.
$280.00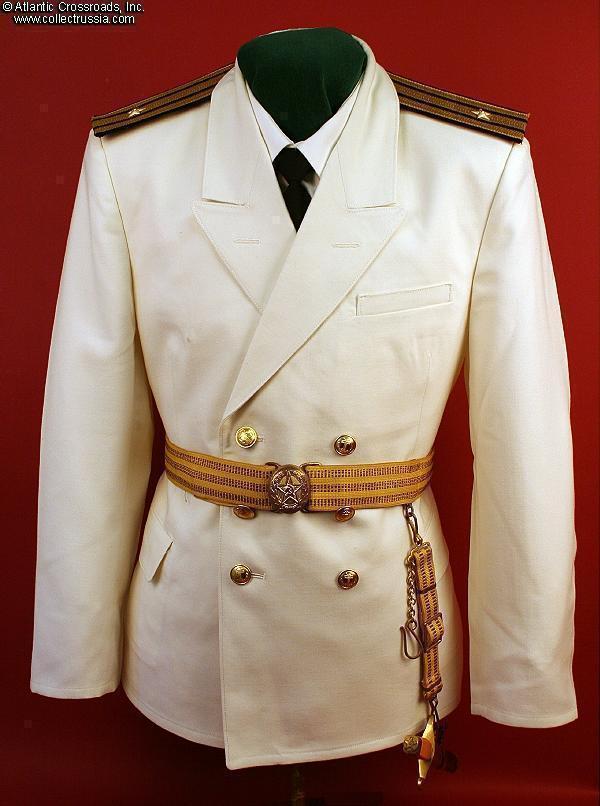 Unissued Soviet Navy Full Dress "Navy Uniform #1, summer parade, for officers, warrant officers and extended service personnel": white wool jacket and trousers complete with a pair of unissued gold bullion parade uniform shoulder boards and two rank stars - sufficient to complete a uniform as worn by a Captain, Third Rank, C 1980s.
$90.00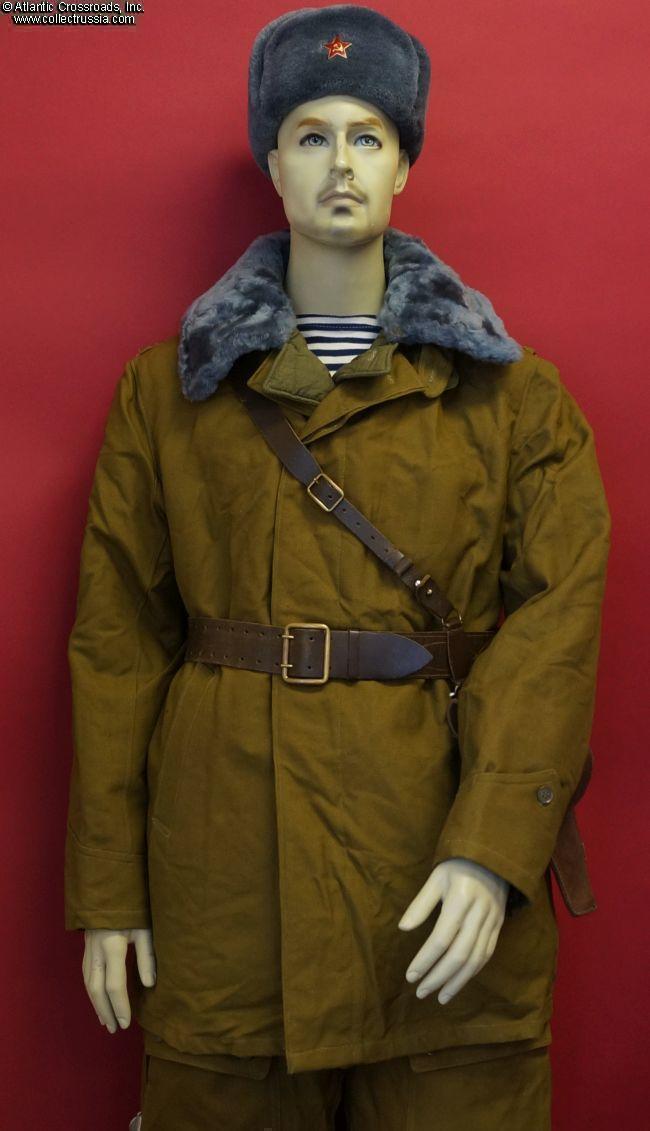 GRU Spetsnaz Winter Uniform, dated 1977 / 76. Includes heavy tunic in olive drab with additional separate button-in padded liner and tsygeika lamb fur collar, plus matching pair of pants, also with detachable liner. Size 52-5 (Medium / Large). This is a rare, very early issue of the winter uniform which was later modified to become a well known Afghanka. Both the jacket and pants are in superb unissued condition, with manufacturer's tags.
$645.00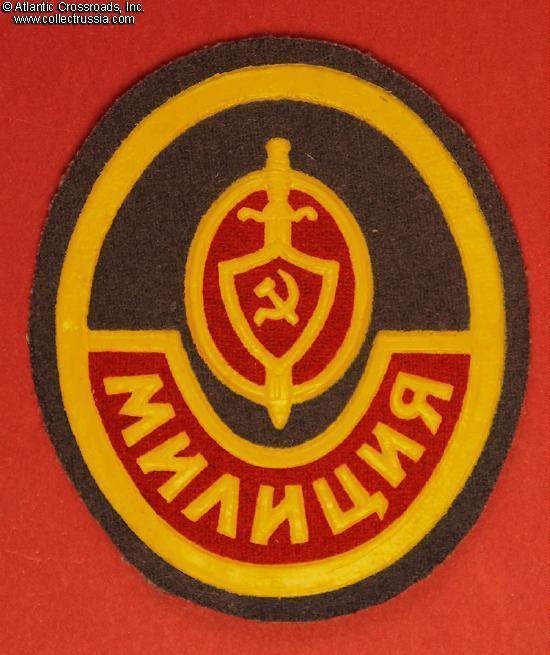 OMON sleeve badge, 1970s-80s.
$6.00