Officer and Enlisted Visor Hats
*CLICK ON THUMBNAIL OR ITEM NAME TO VIEW FULL DESCRIPTION AND PHOTOS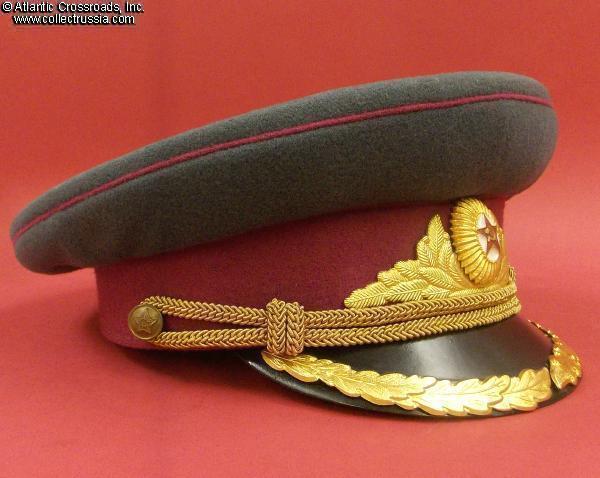 M 1955 Infantry officer dress visor hat, dated 1956. An attractive and distinctive hat from the "Zhukov period", in very good to excellent condition. Size. 57.
$270.00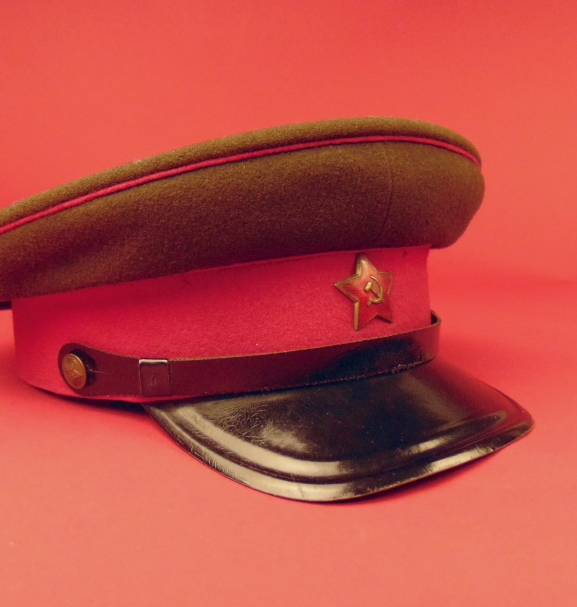 M 1935 Infantry officer visor hat with distinctive WW2 style square visor, 1955. Size 57 (approx. US size 7 1/8). In very good condition: clean, free of major moth damage and displays very nicely.
$345.00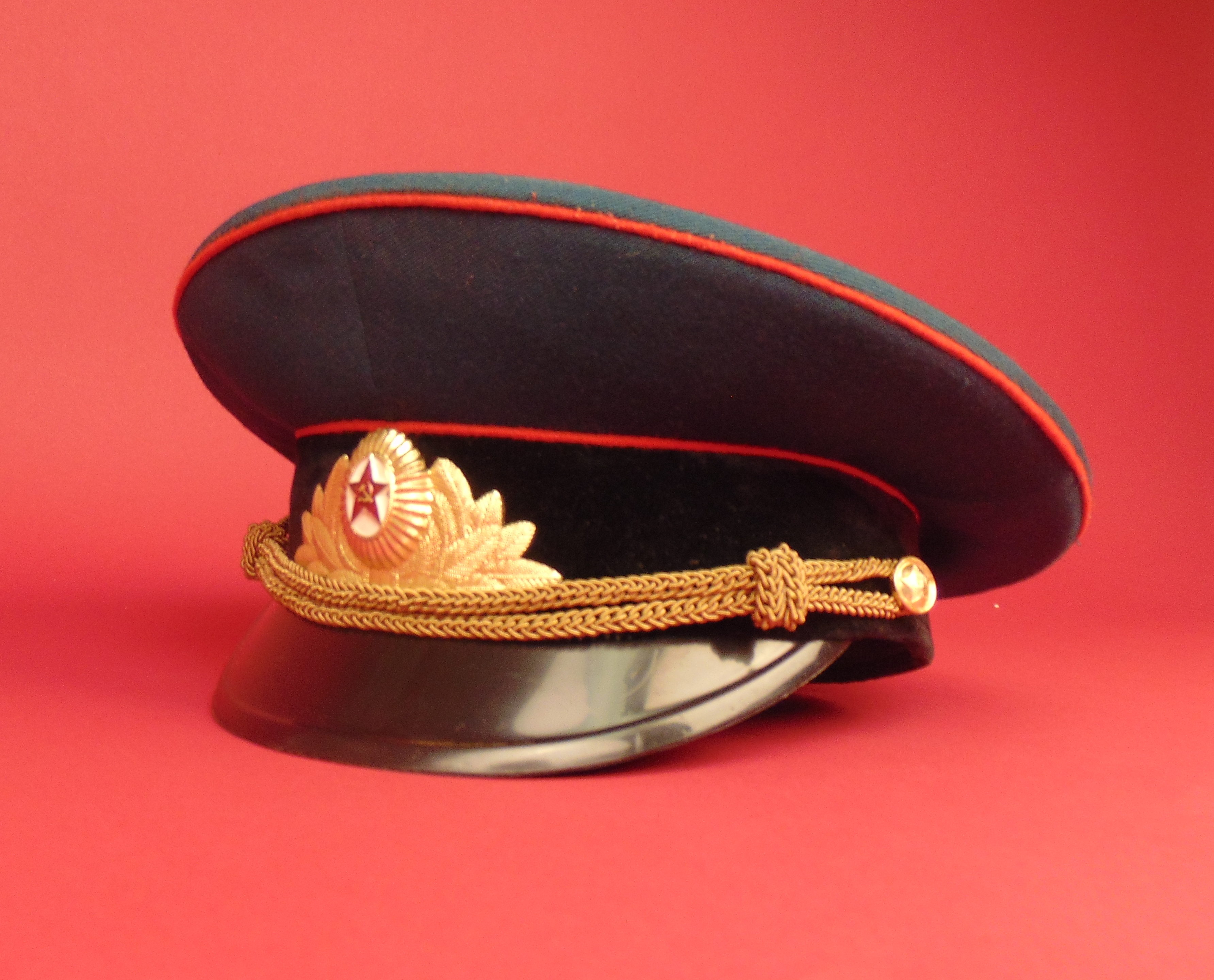 Armored Corps officer dress visor hat. Leningrad factory sweat label shows the 1988 date of manufacture. Size 58 (US 7 ¼). Excellent, probably unissued example.
$80.00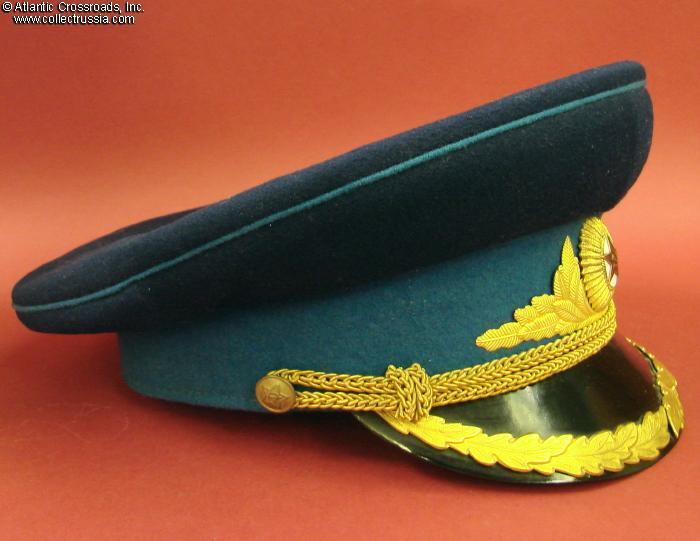 M 1955 Air Force officer dress visor hat, 1955-58. A very attractive early model used for just three years. Size 57 hat in very good condition.
$170.00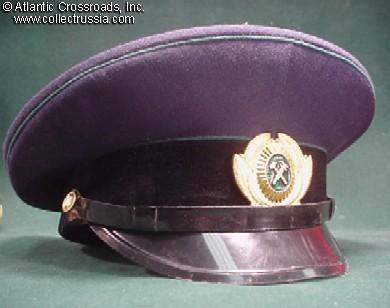 Visor hat of a Transportation College student, dated 1986.
$40.00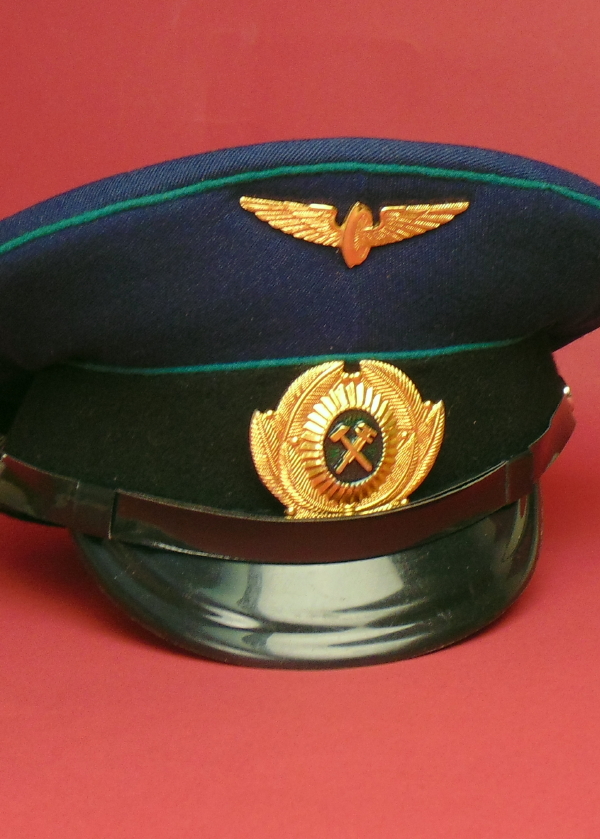 Visor hat of a Railway Transportation official, dated 1990. Size 56. In excellent condition.
$50.00