Folk Arts in the USSR
*CLICK ON THUMBNAIL OR ITEM NAME TO VIEW FULL DESCRIPTION AND PHOTOS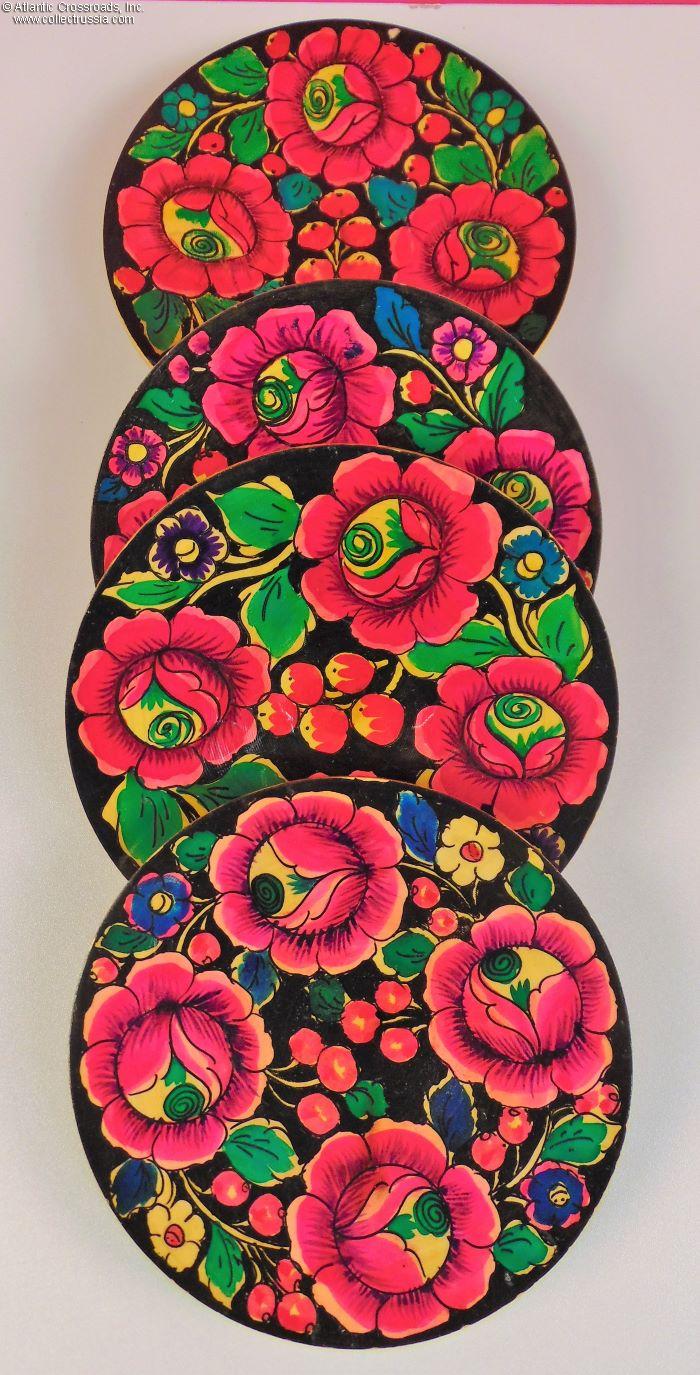 Hand-Painted Wooden Saucer, Polkhov-Maydan Russian Folk Art Style, dated 1975. In New Unused Condition.
$25.00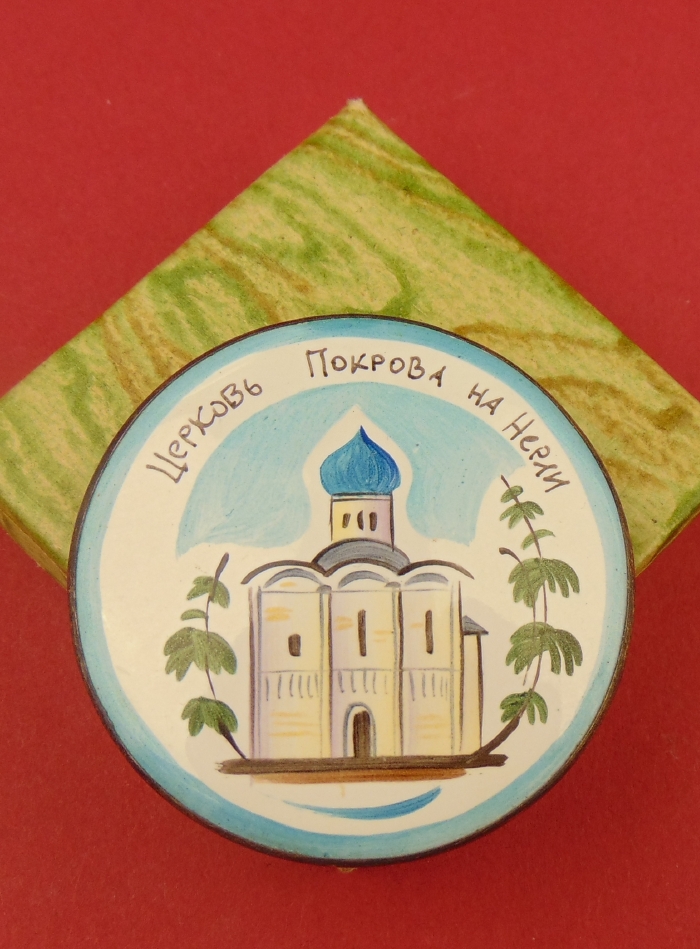 Mirror with hand-made Finift (Painted Enamel) Painting on the Reverse c. 1970s, with Maker's Mark in Original Box, by Rostov Finift Factory.
$50.00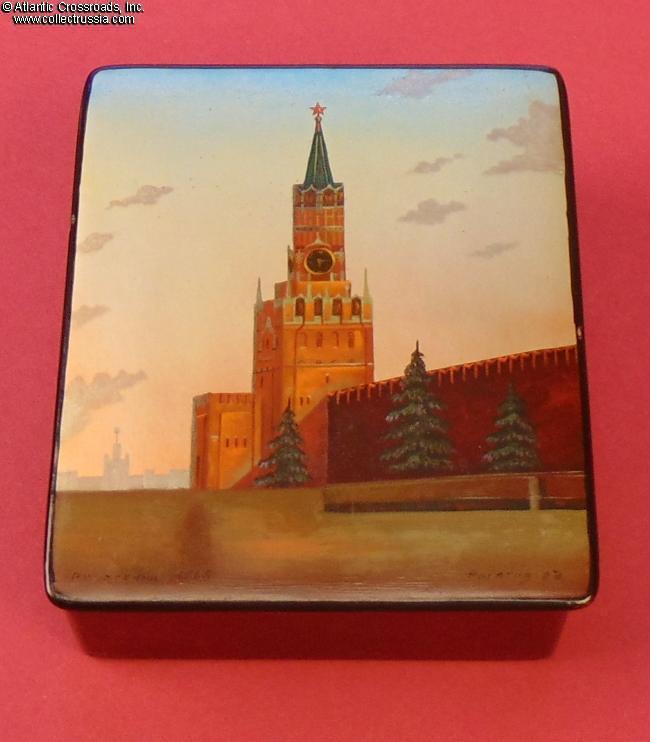 Lacquer Box with a view of Moscow Kremlin, by the Fedoskino artist V. P. Rogatov, signed and dated 1968. The image of the Spasskaya clock tower at dawn, a favorite subject of Soviet lacquer artists, is of stunning artistic quality - far above what we normally see on similar boxes. This hand-painted piece of Socialist Realism art is a true gem!
$350.00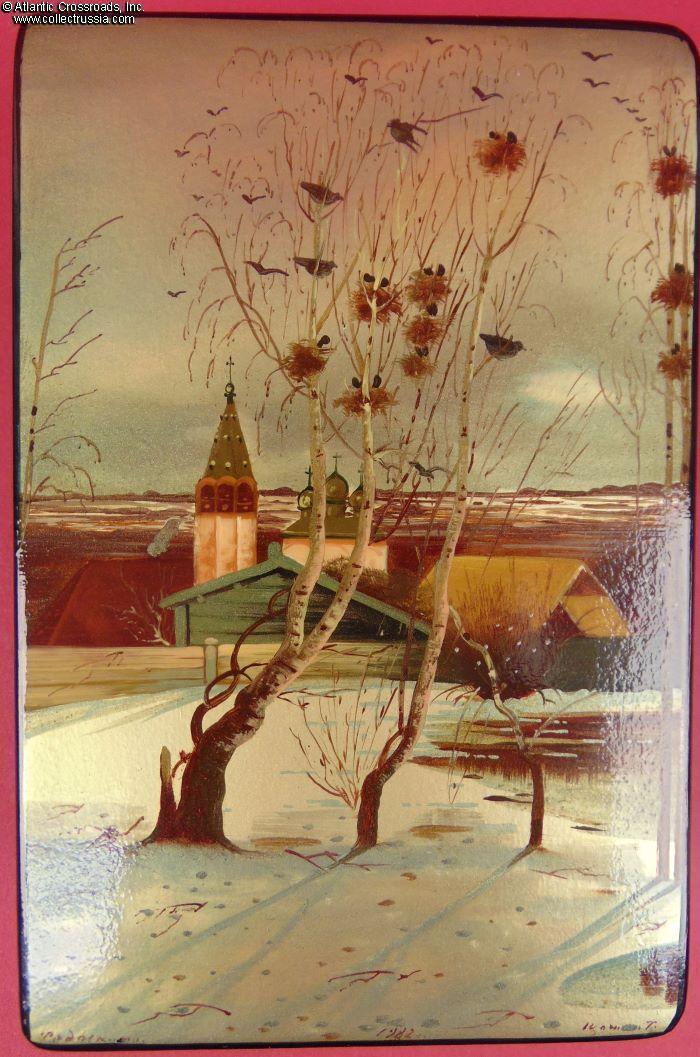 Fedoskino Lacquer Box with The Rooks Are Back, hand-painted miniature of the famous 1871 painting by A. Savrasov. Stunning artistic quality! With original manufacturer's box. Signed & dated 1982.
$125.00