Soviet Military Leaders: Portraits, Sculptures, Photos
*CLICK ON THUMBNAIL OR ITEM NAME TO VIEW FULL DESCRIPTION AND PHOTOS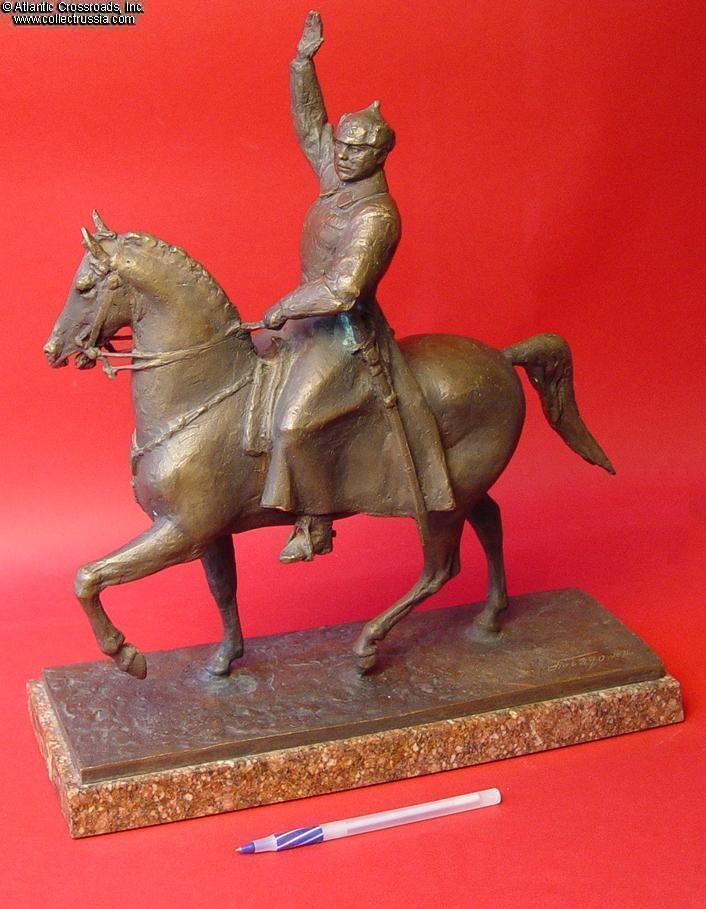 Magnificent Equestrian Sculpture, in bronze on marble depicting Marshal Kliment Voroshilov as a Red Army cavalry leader saluting his troops at the apex of his career. An exceptional work of Soviet statuary suited for the most advanced collection.
$1,900.00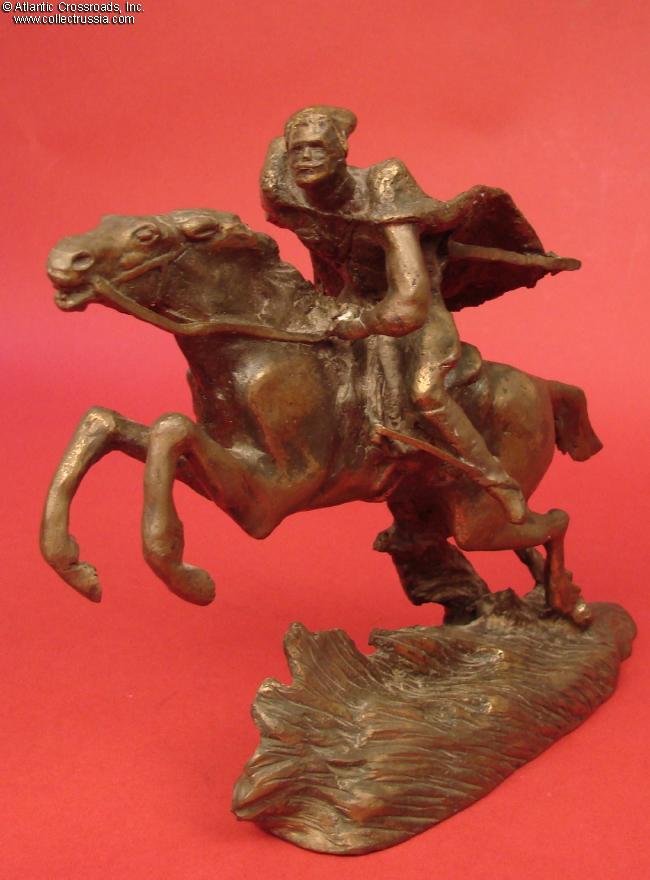 Cast Bronze Statue of Vasiliy Ivanovich Chapayev, iconic Red cavalryman of the Russian Civil War. Very nice action pose on horseback. An impressive 10 ½ " long, piece of circa 1950s-60s vintage.
$220.00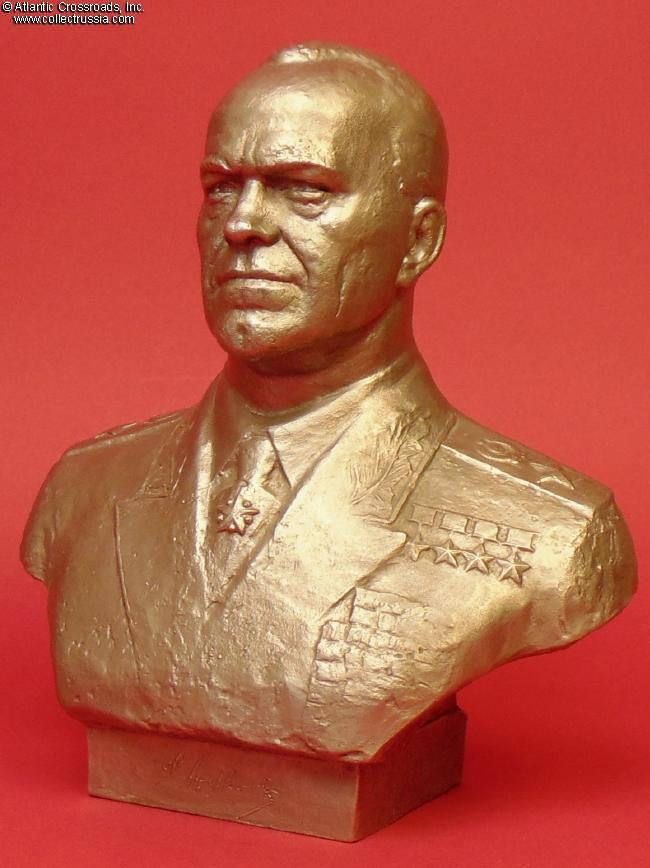 Marshal Zhukov, large 10" tall bust in Silumin alloy, dated 1976. The conqueror of Berlin is shown dressed in service tunic with award ribbon bars and four Hero Stars. In excellent condition.
$270.00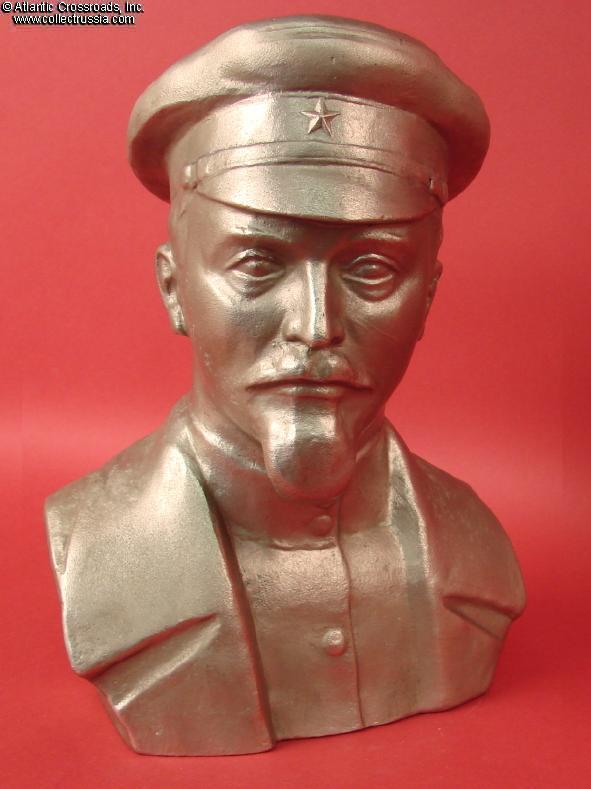 Bust of Feliks Dzerzhinsky, founder of Cheka (future KGB), dated 1984. A less common image by sculptor Teplov showing the architect of the "Red Terror" wearing military style visor cap with a star. In excellent condition.
To see other busts and sculptures of Dzerzhinsky, visit the Soviet Statuettes & Busts in Metal , section of our website.
$170.00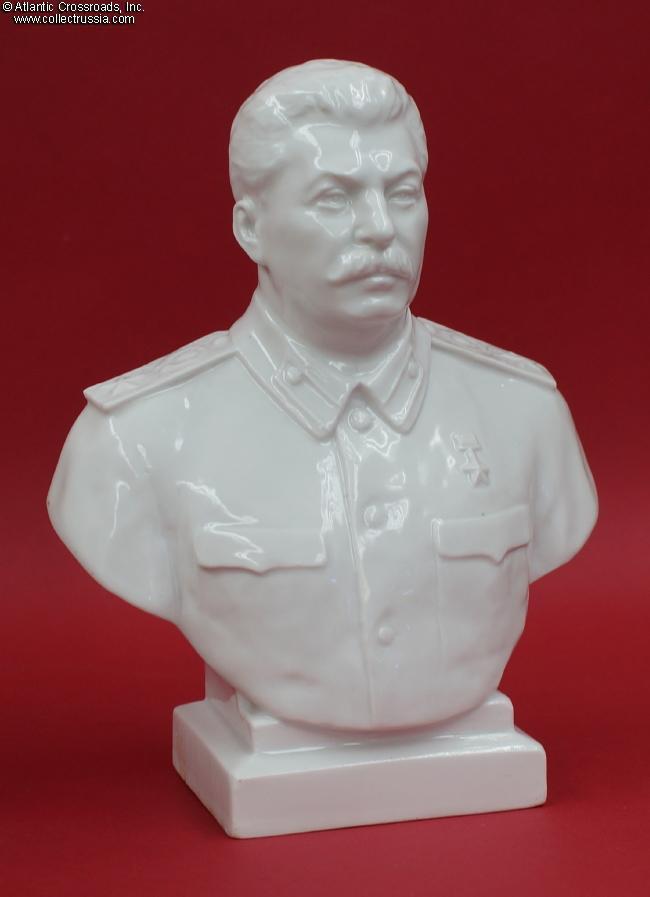 Stalin's Bust in glazed porcelain by the famous Lomonosovskiy Porcelain Factory in Leningrad (LFZ), mid 1940s - mid 1950s. By the renowned sculptors Ingal and Bagolyubov, famous for their portraits of both Stalin and Lenin. In outstanding condition.
$750.00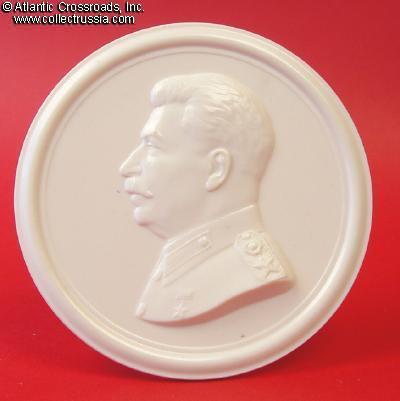 Round wall-plaque with sculptured profile of Stalin, late 1940s through mid 1950s. Shows Stalin in Generalissimo uniform with Gold Star "Hammer and Sickle" award.
$85.00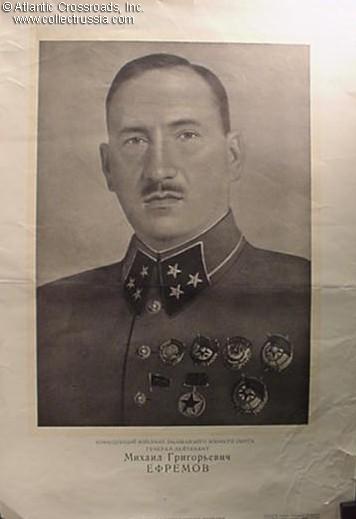 Lieut. Gen. Mikhail Efremov, commander of Transcaucasian Military District, 1940. Uncommon portrait. Chose suicide over capture in 1942.
$30.00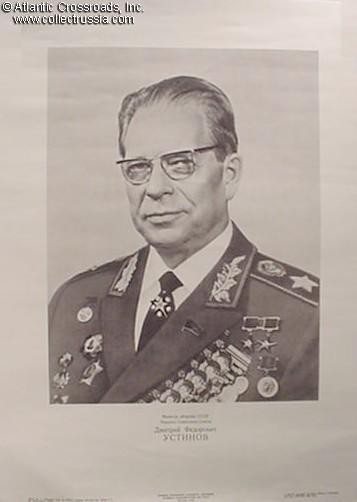 Photo portrait of Marshal Dmitriy Ustinov, Soviet Defense Minister, 1976
$22.00