Decorations of Communist China
*CLICK ON THUMBNAIL OR ITEM NAME TO VIEW FULL DESCRIPTION AND PHOTOS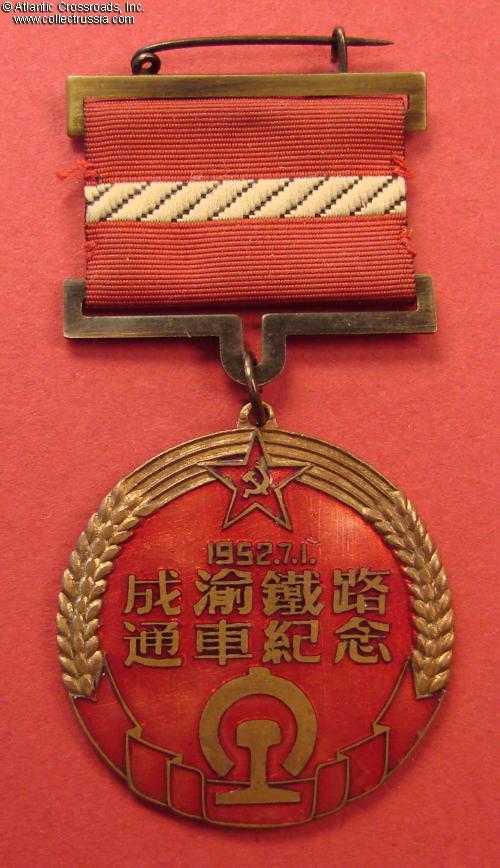 Medal in Commemoration of the Opening of Railroad Traffic between Chengdu and Chongqing, 1952. Interesting award for construction of the first railway since the founding of the People's Republic of China.
$350.00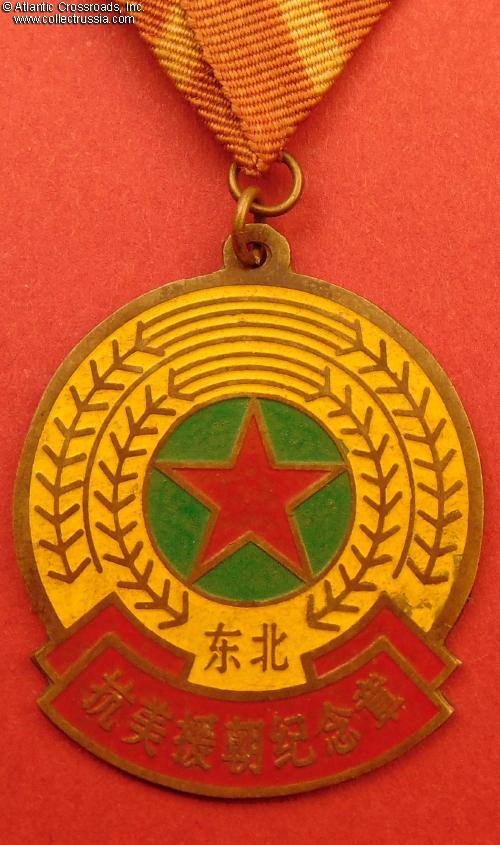 Anti-American and Support of North Korea Medal issued by Northeast provinces, #261, circa early 1950s. Scarce medal in outstanding condition.
$120.00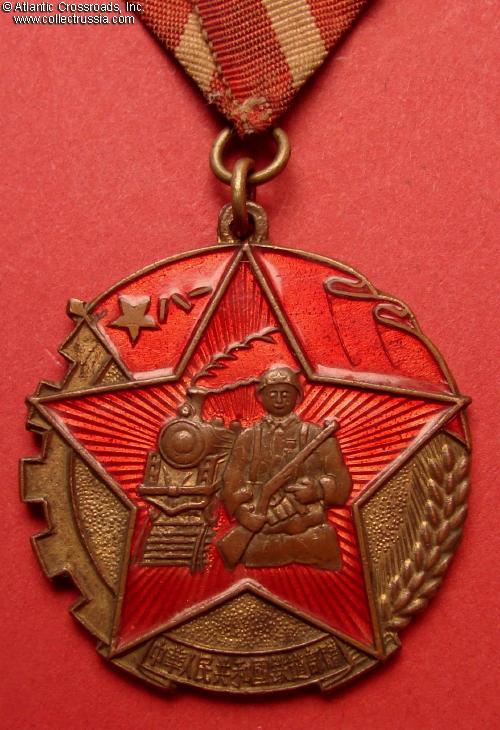 Medal to a Railway Worker of China, mid 1950s. Features steam engine locomotive and PLA soldier with PPSh submachine gun. The reverse has 1955 date, probably the date when the medal was instituted. Very scarce military medal awarded for distinction in the Korean War. In very fine to excellent condition.
$420.00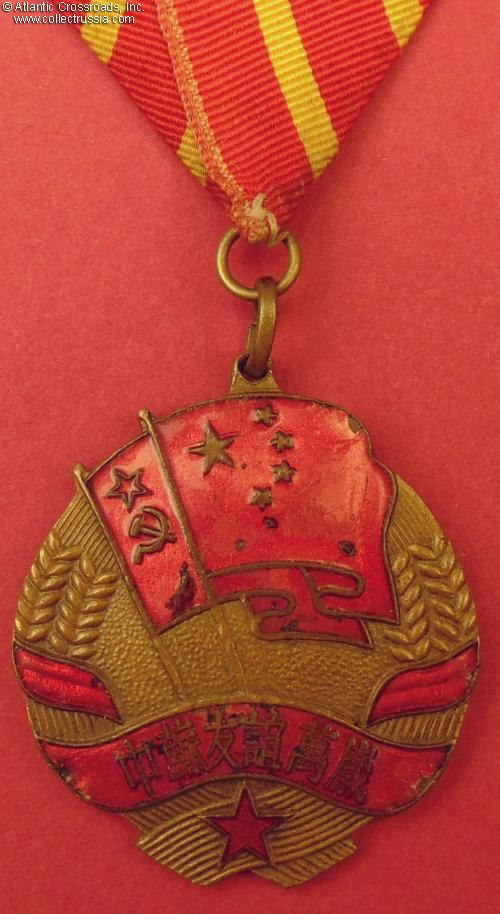 Medal of Sino-Soviet Friendship, 1953 issue. Relatively uncommon version from the last year of the Korean War, with a 1953 date on the reverse. In very fine condition, and includes original suspension ribbon.
$95.00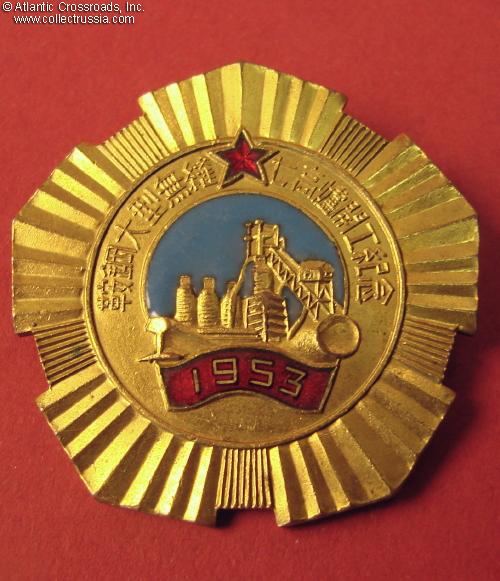 Medal in Commemoration of the Launch of the Seventh Blast Furnace of the Angang Iron and Steel Works, 1953 issue. A very attractive serial numbered piece in excellent condition.
$75.00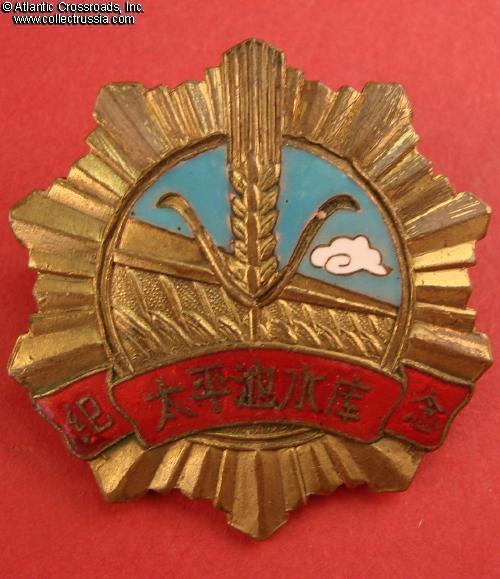 Tai-Ping-Chi Reservoir Memorial Medal, 1950s. A very attractive piece in brass and enamels. Excellent condition.
$130.00
Fushun Aluminum Factory #301 Memorial Medal, circa 1950s. Scarce badge serial numbered 11249. In fine to very fine condition.
$135.00