Order of the Red Banner
*CLICK ON THUMBNAIL OR ITEM NAME TO VIEW FULL DESCRIPTION AND PHOTOS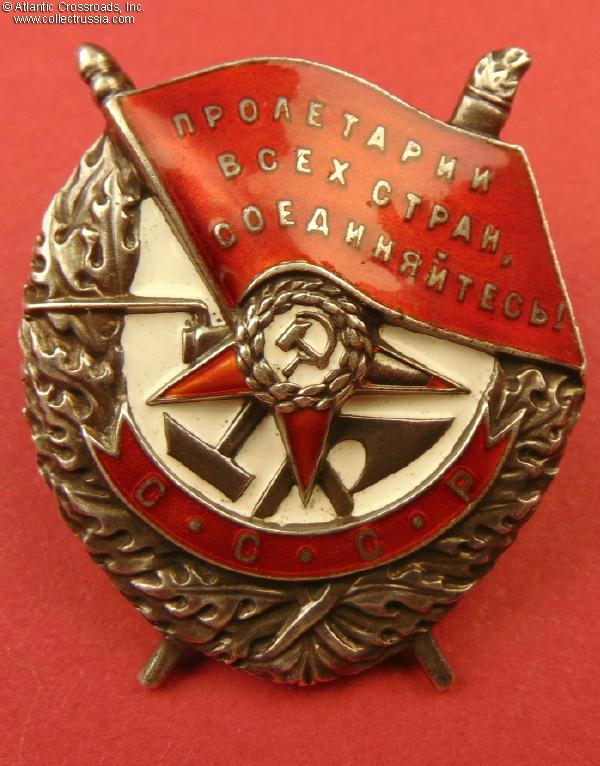 Order of the Red Banner, Type 1 Var. 1, #153, circa 1932-1934 issue. Among the first USSR Orders of the Red Banner and one of only 170 of its variation ever produced. This extremely rare version features "Mirror" reverse with serial number engraved at 10 o'clock position. Superb piece in very fine condition.
$36,000.00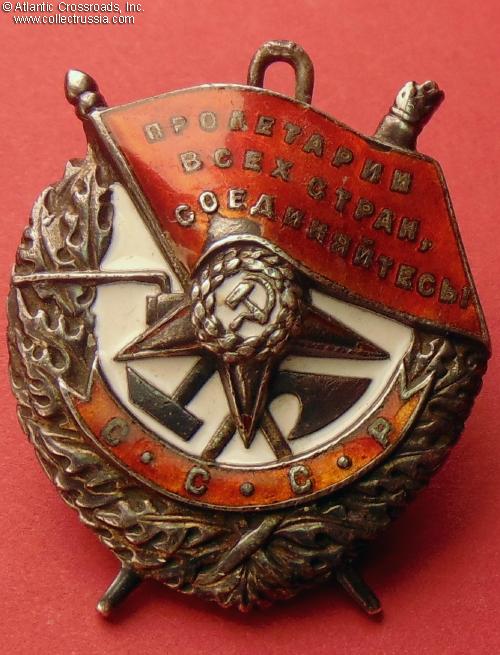 Order of the Red Banner, Type 2, Var. 3, Sub-var. 1, #46539, awarded to a reconnaissance scout platoon commander for ambushing a Finnish recon detachment in no man's land in Karelia in April 1944. He personally killed 3 enemy scouts in the skirmish that resulted in total annihilation of the enemy group. The award is a very interesting late issue screw back that was customized to wear on suspension without completely removing the screw post. The obverse is in fine condition, free of enamel repairs. Comes with comprehensive archival research.
$995.00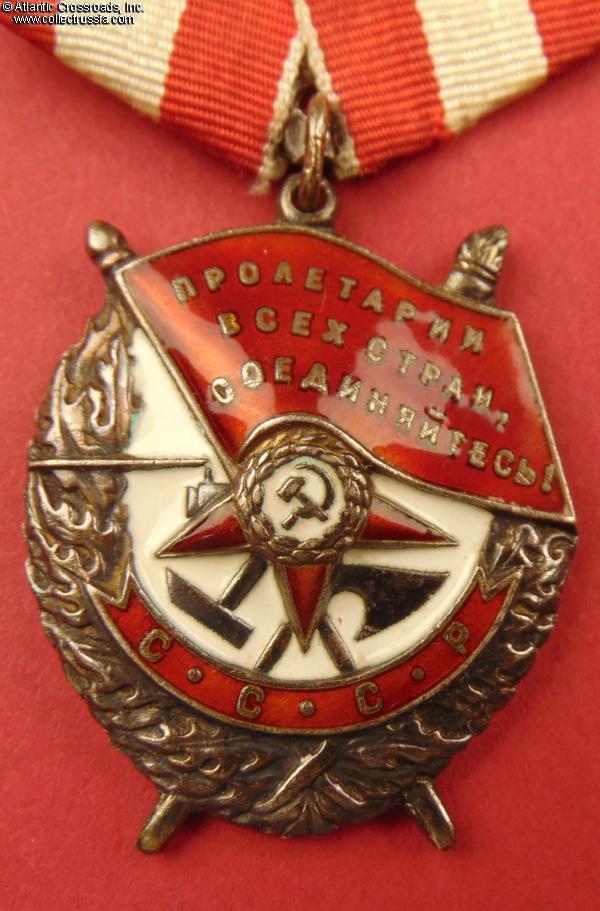 Order of the Red Banner, Type 4, Var. 2, Sub-var. 2, #212087, awarded in March 1946 to the Chief of Chemical Service, Air Forces of the Black Sea Fleet. In superb condition, literally impossible to upgrade. Comes with archival research.
$425.00