Reference Books on Soviet Militaria
*CLICK ON THUMBNAIL OR ITEM NAME TO VIEW FULL DESCRIPTION AND PHOTOS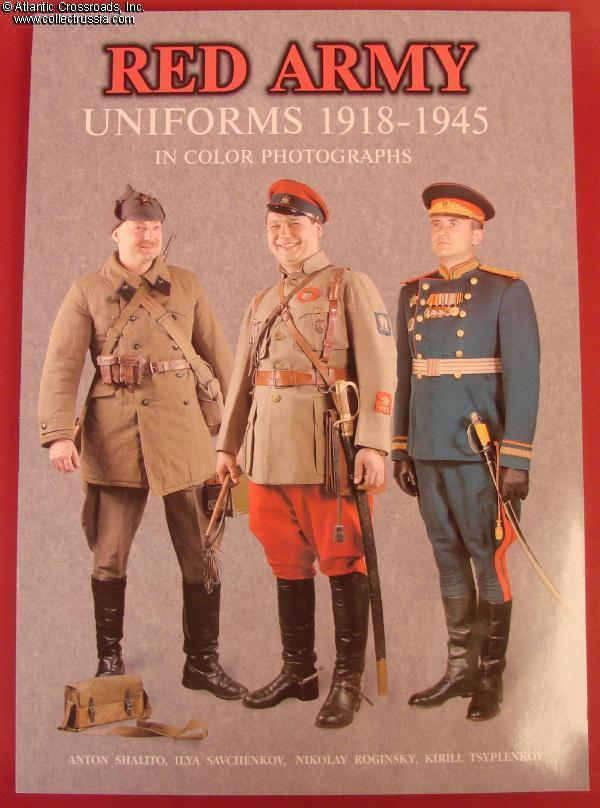 Red Army Uniforms 1918 -1945 in Color Photographs, by Shalito, Savchenkov, Roginsky, Tsyplenkov. Softcover, 208 pp. Complete Guide to Uniforms as shown Head-to-Toe in Color Photos. Extremely useful English language reference.
$45.00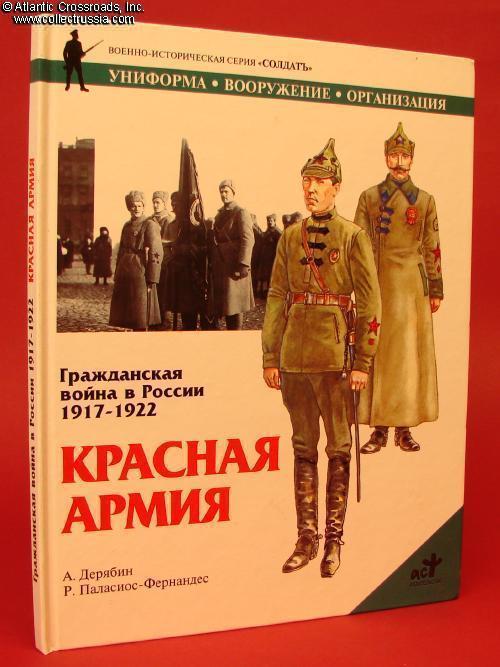 Red Army. Civil War in Russia, 1917 - 1922 Hard cover, Part of the illustrated Russian Language "Soldier" series.
$19.00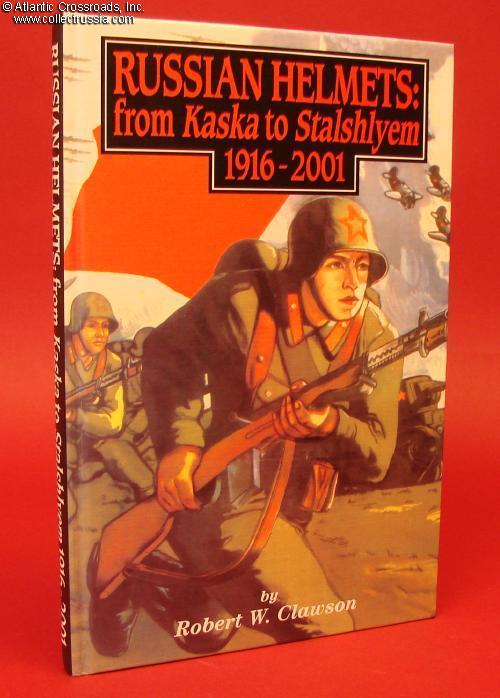 Russian Helmets: from Kaska to Stalshlyem, 1916-2001 Robert Clawson. In English. Textbook on Soviet Helmets with photos and diagrams. Highly recommended!
$80.00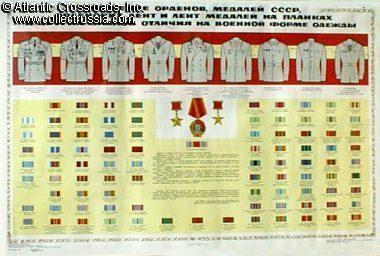 Regulations on Wearing USSR Orders, Medals, Ribbons, and Badges on Military Uniforms. Large size poster. Shows examples of the correctly decorated uniforms and displays in full color ribbons for all Soviet medals and orders. Russian text.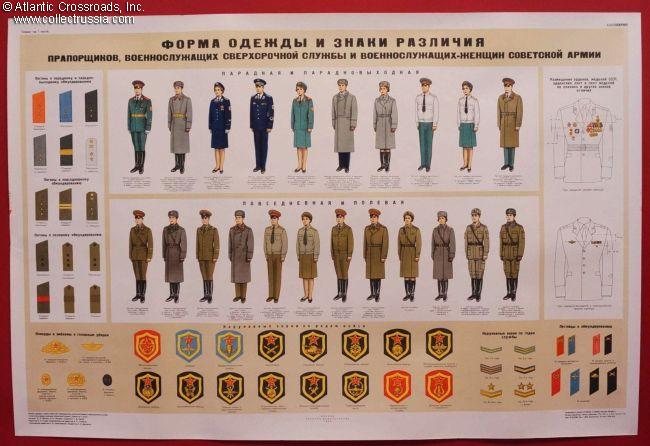 Soviet poster titled Uniforms and Insignia of the Soviet Army Warrant Officers, Extended Duty Servicemen and Females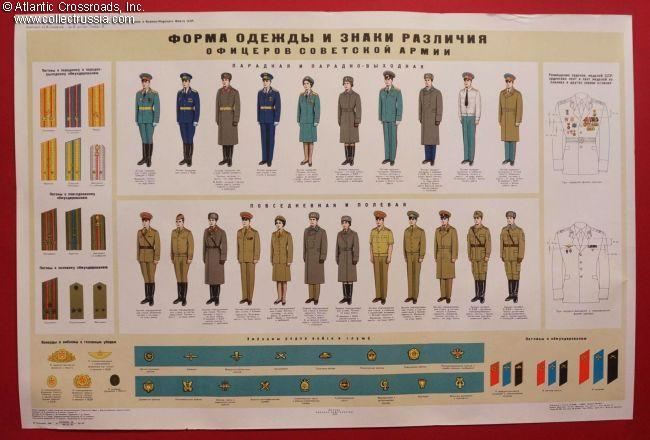 Soviet poster titled Uniforms and Insignia of the Soviet Army Officers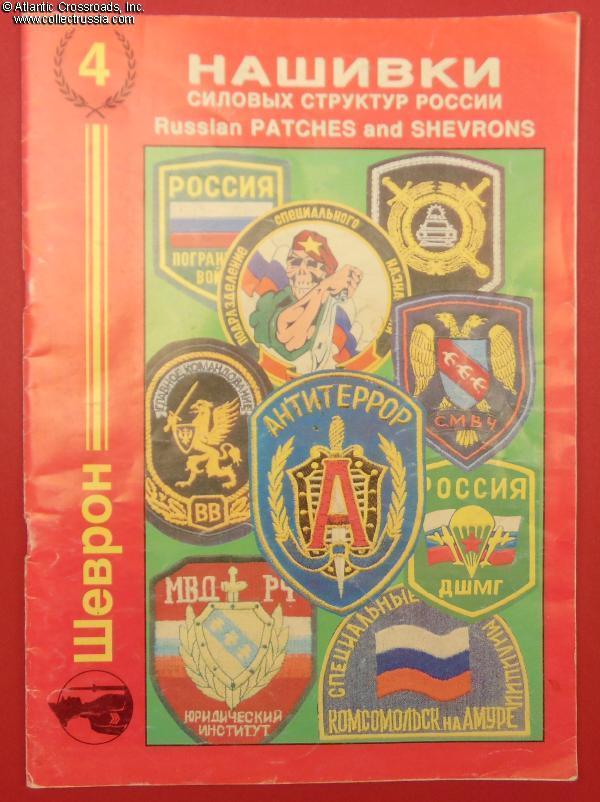 Patches and Chevrons of the Russian Law Enforcement Agencies. English and Russian text.
$14.00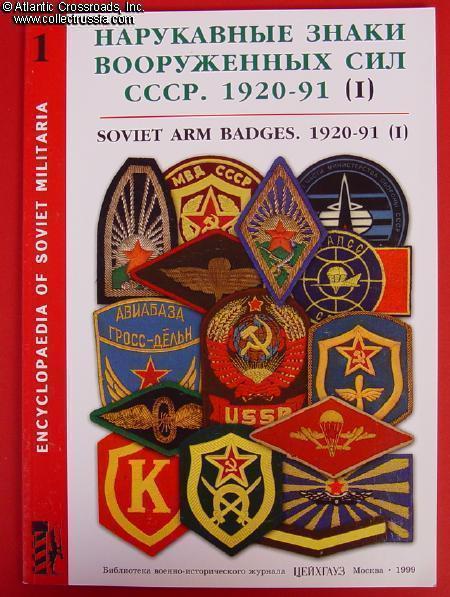 Soviet Arm Badges 1920-91 A. Stepanov, 1999. A detailed photographic guide to sleeve insignia. English and Russian text.
$20.00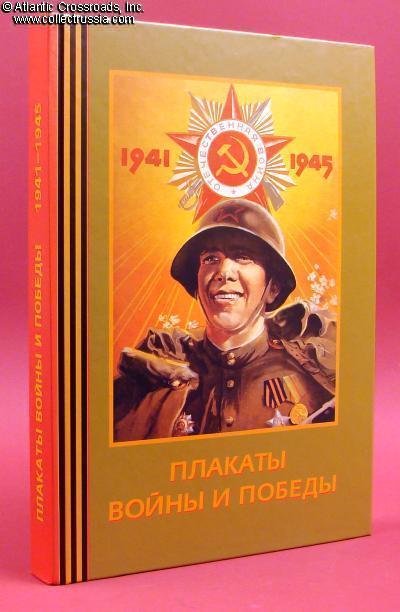 Posters of War and Victory 1941 - 1945, by P. Snopkov et al. C 2005, Moscow. Hard cover, Russian text, 240 pp. This catalog includes 210 of some of the best known Soviet WW 2 posters.
$45.00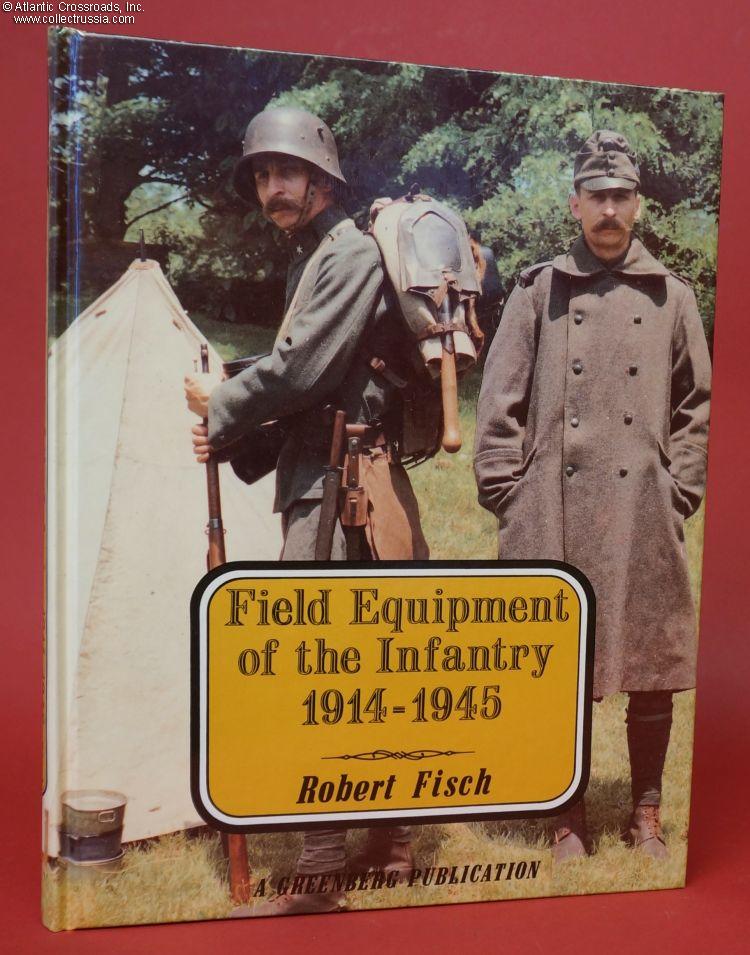 Field Equipment of the Infantry, 1914-1945, C. 1989, Robert Fisch. Outstanding reference on field equipment of all major participants of WW2 and WW1, including Russia. English text.
$47.00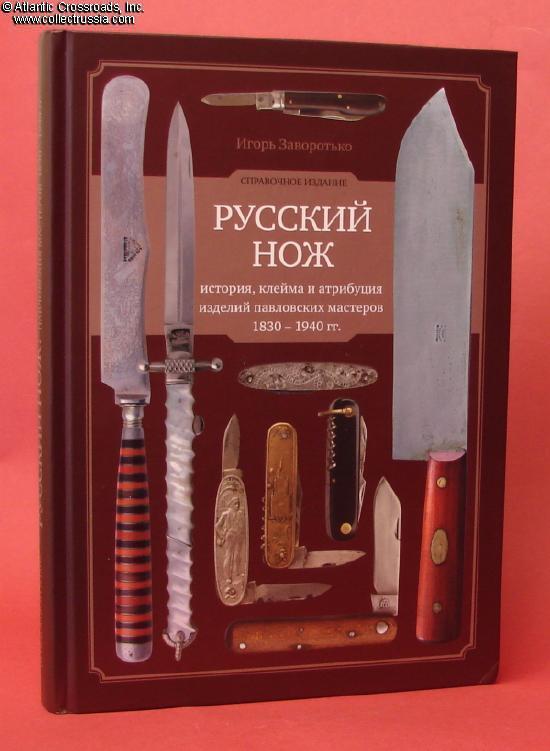 Russian Knife. History, Maker Marks, and Identification of the Items by the Craftsmen of Pavlovo, 1830-1940, by Igor Zavorotko, C. 2013, Moscow. Large format h/c, Russian text. This reference guide contains literally hundreds of examples of hunting and pocket knives, as well as tableware produced in the traditional craft centers of Pavlovo, Vacha, and others. There are also hundreds of photos of trademarks and individual maker stamps. As is often the case, the scope of material covered in this catalog goes far beyond what its title would suggest. This is an invaluable resource for the collector of Russian and Soviet edged weapons.
$30.00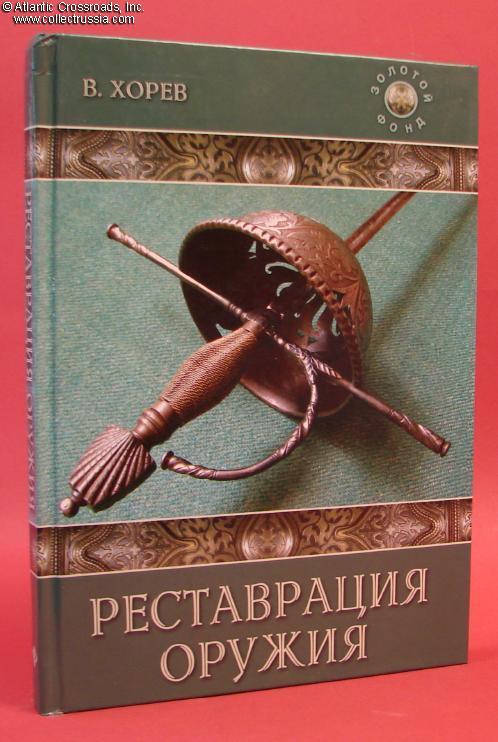 Restoration of Weapons, by Valeriy Khorev. In Russian, 292 pp, laminated hard cover. Essential "do it yourself" advice on all aspects of edged weapons and antique firearms repair, restoration and preservation. Amply illustrated throughout with b/w and color photos.
$35.00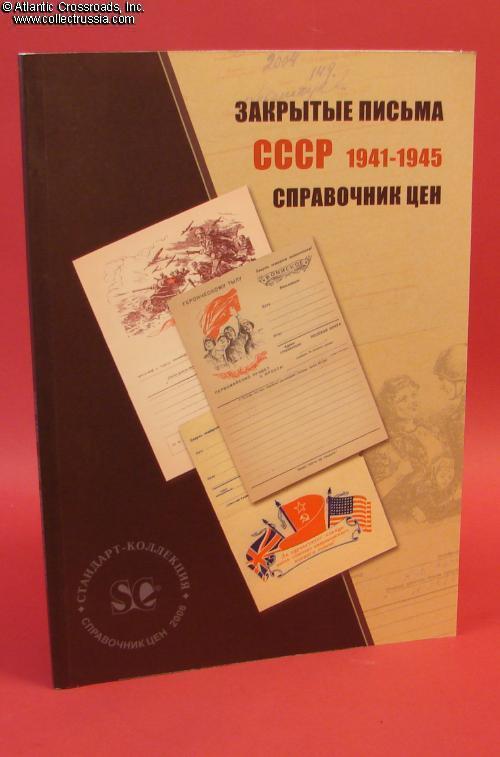 USSR Folded Letters [and Envelopes] of 1941-1945, Price Guide by V. Zagorskiy. In Russian, 92 pp. This catalog has over 500 color photos of WW2 era Soviet envelopes and famous "triangle" letters, all with patriotic artwork and slogans. The prices are in rubles.
$29.00