Soviet Swords, Daggers & Bayonets
*CLICK ON THUMBNAIL OR ITEM NAME TO VIEW FULL DESCRIPTION AND PHOTOS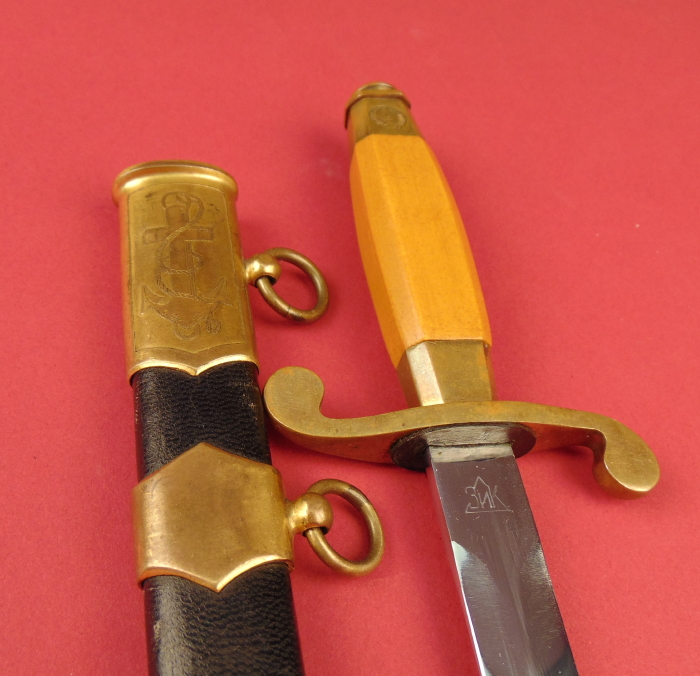 Navy officer dress dagger with leather sheath, early to mid-1950s. In very good condition, an attractive piece showing some wear but free of any major flaws.
$350.00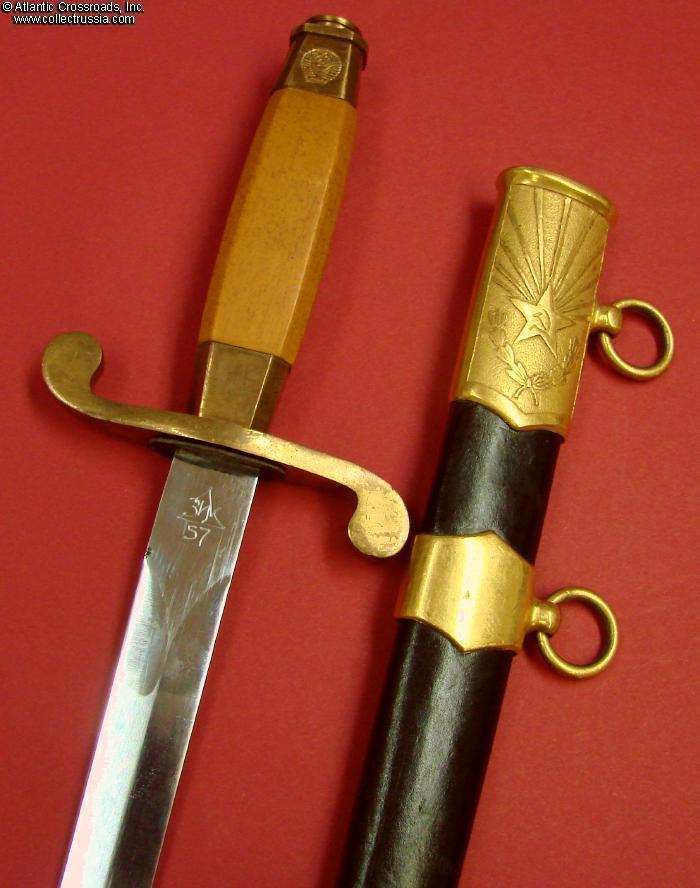 Army (Land Forces) officer dress dagger , dated 1957. This is one of the last Soviet Army ZIK daggers produced before production was discontinued during the following year. Extremely attractive piece with medium toned grip, in excellent condition.
$460.00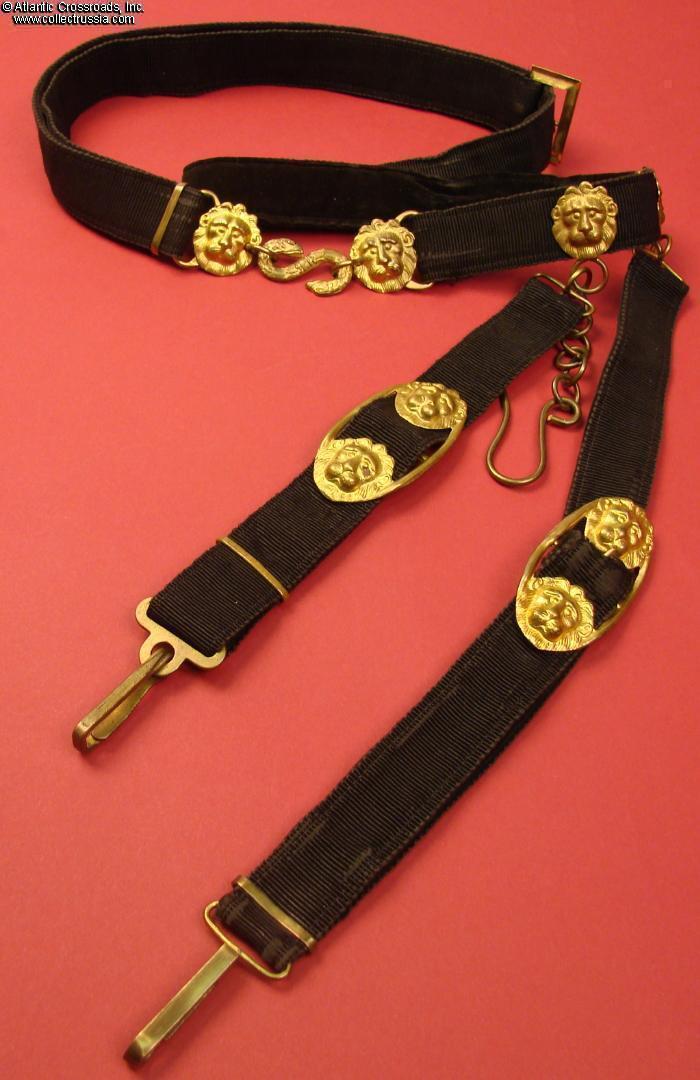 M 1940 Waist Belt with Hangers for Navy Officer Dagger, 1940- 1947. Early, narrower pattern, featuring so-called "kind lions" on the buckles and without the larger round buckle up front. In excellent condition. Fits up to a 42" waist. This rare and desirable WW2 model is a perfect accompaniment for a wartime-dated or a very early post-war Soviet dagger.
$345.00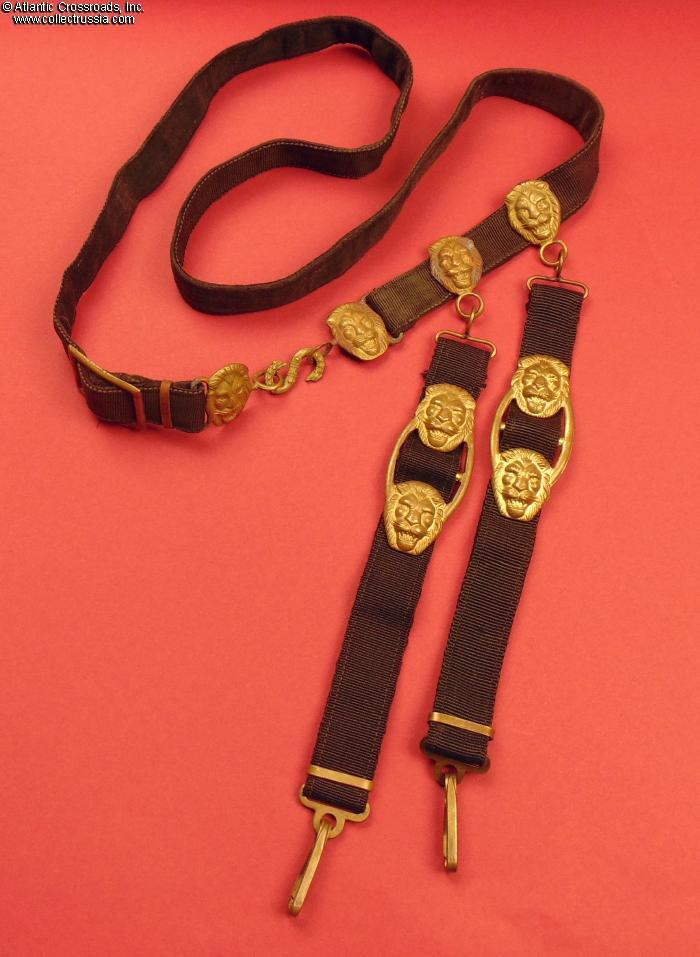 M 1947 Waist Belt with Hangers for Navy Officer Dagger, 1947-1955. This early post-war example with "angry lions" can be a superb addition to a late 1940s - early 50s naval dagger. In very good condition.
$125.00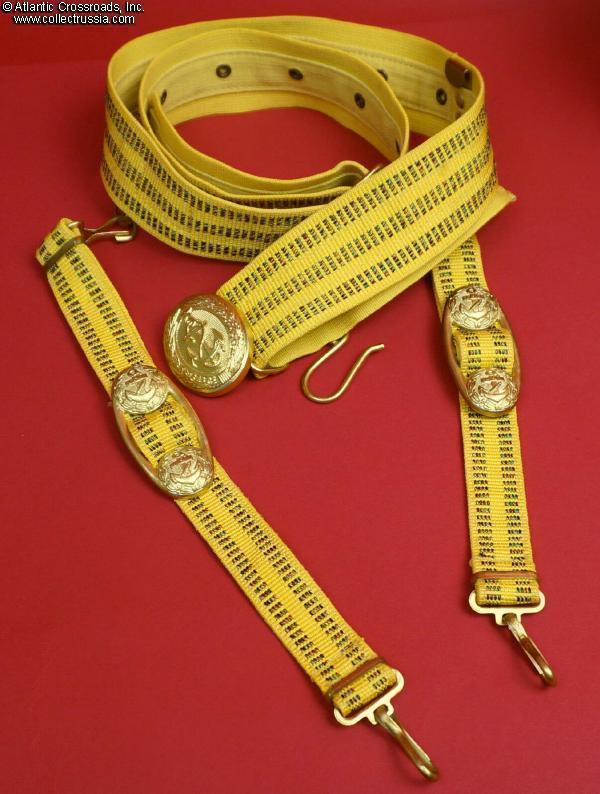 Naval officer's full dress belt with dagger hangers, adjustable up to a 44" waist, 1970s-1991. Excellent, unissued condition.
$20.00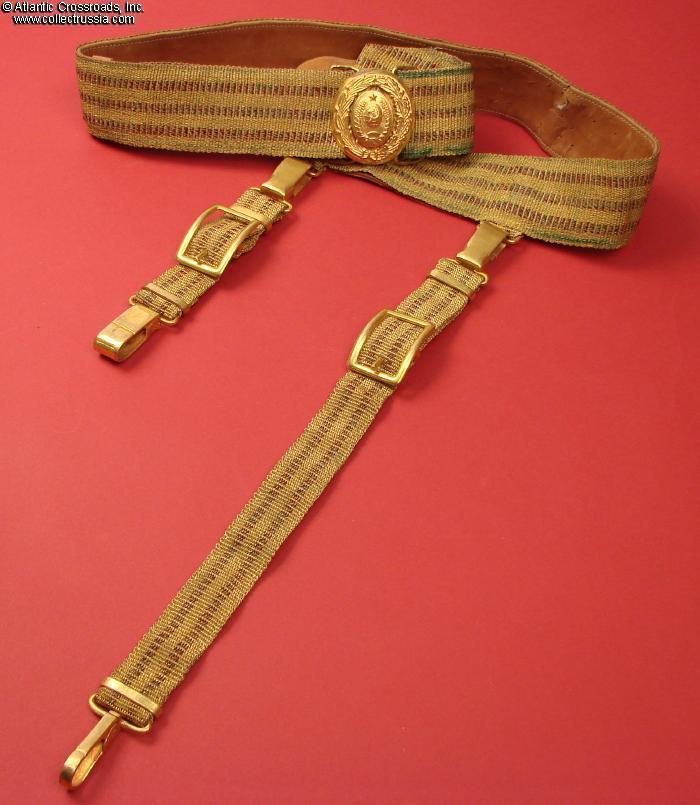 M1945 Army General's Belt in gold bullion brocade for wear with the dress uniform, complete with dagger hangers, dated 1947. Extremely well-made and impressive piece, better than the general dress belt of later years. In very good condition. This can be a beautiful addition to a Soviet Army or Air Force dagger or to an M45 General's "Victory Parade" uniform.
$550.00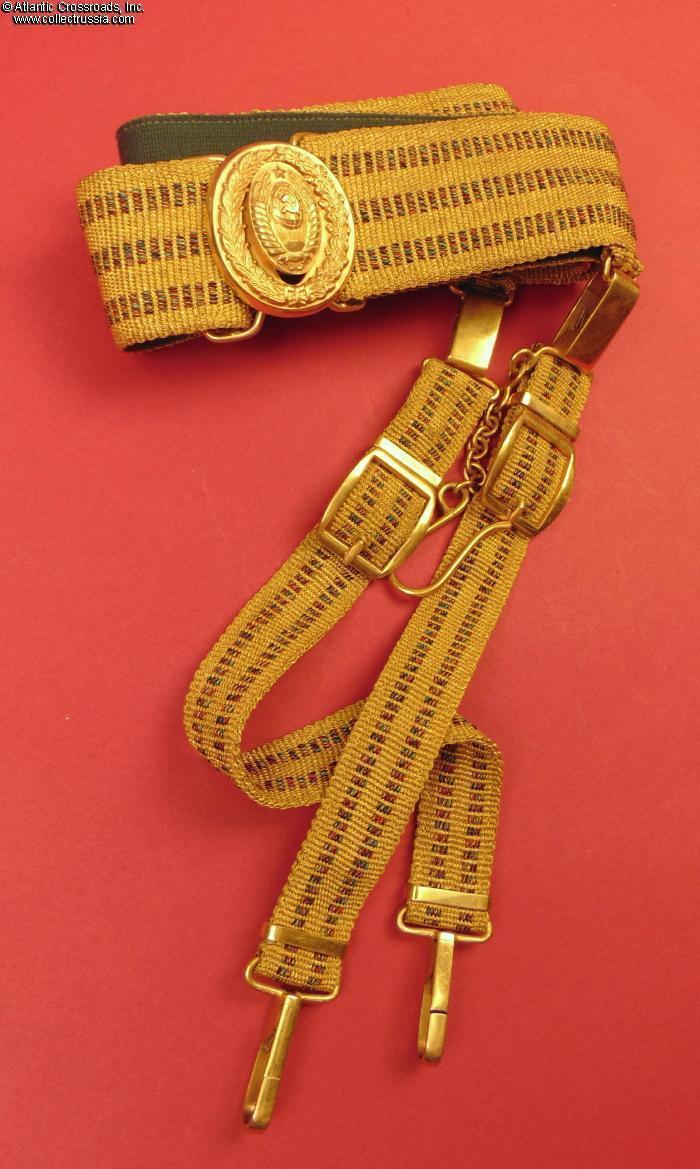 Army (Land Forces) or Air Force General's gold bullion brocade belt for wear with the dress uniform, complete set with sword hangers, 1950s. Beautiful piece in outstanding condition.
$380.00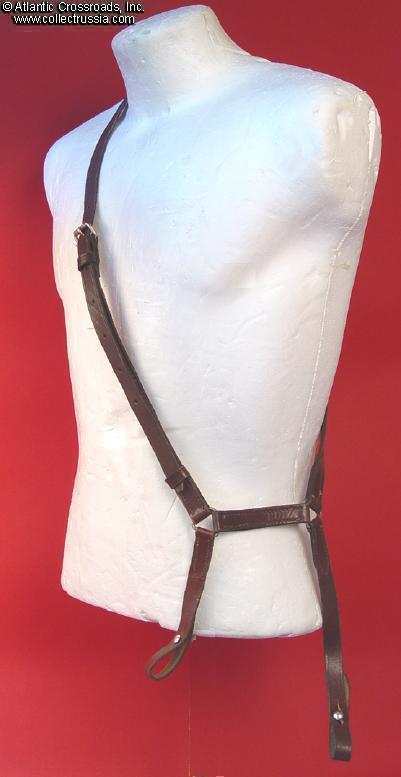 Cavalry sword harness in leather, dated 1939. Essential for the correct display of a shashka on a manikin.
$130.00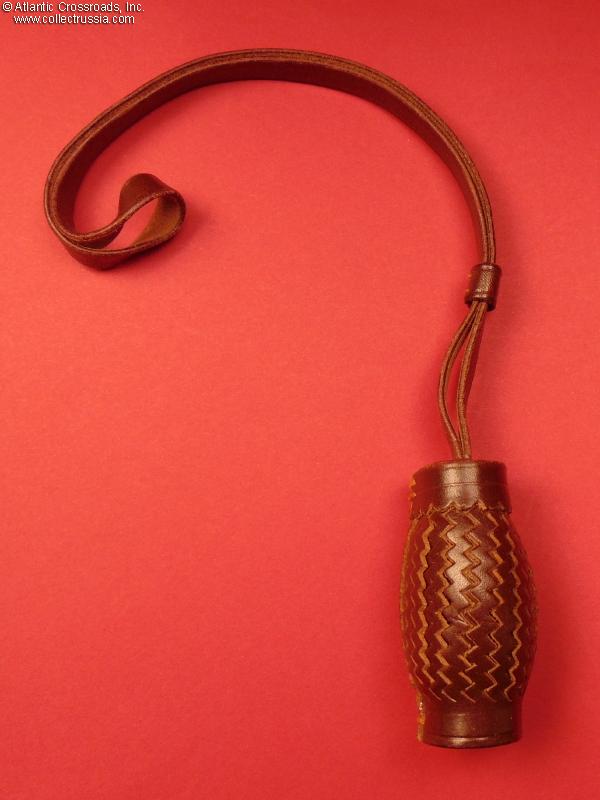 Leather knot for a general dress sword, circa 1960s-70s. In near mint condition.
$120.00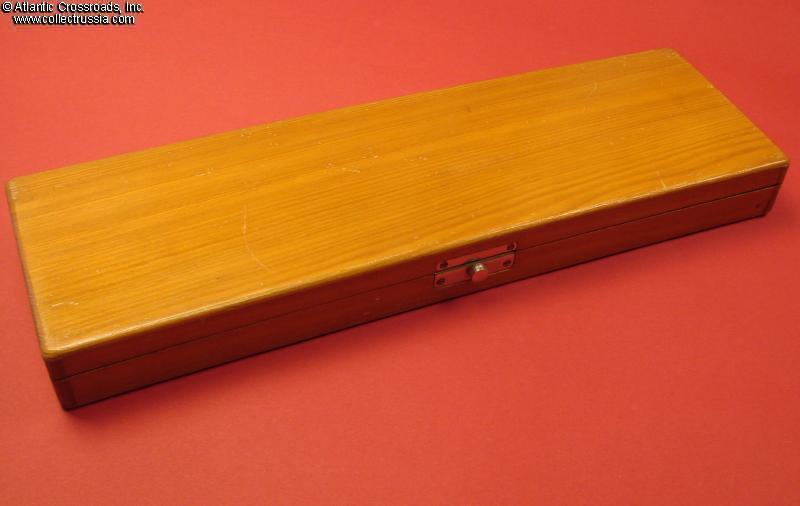 Special Presentation Box for a Soviet award dagger, circa late 1950s through 1960s. A version in medium-toned hardwood, with the round button and simplified locking mechanism. A very scarce accessory made specifically for the official award daggers. Very good to excellent condition.
$700.00