Order of Glory
*CLICK ON THUMBNAIL OR ITEM NAME TO VIEW FULL DESCRIPTION AND PHOTOS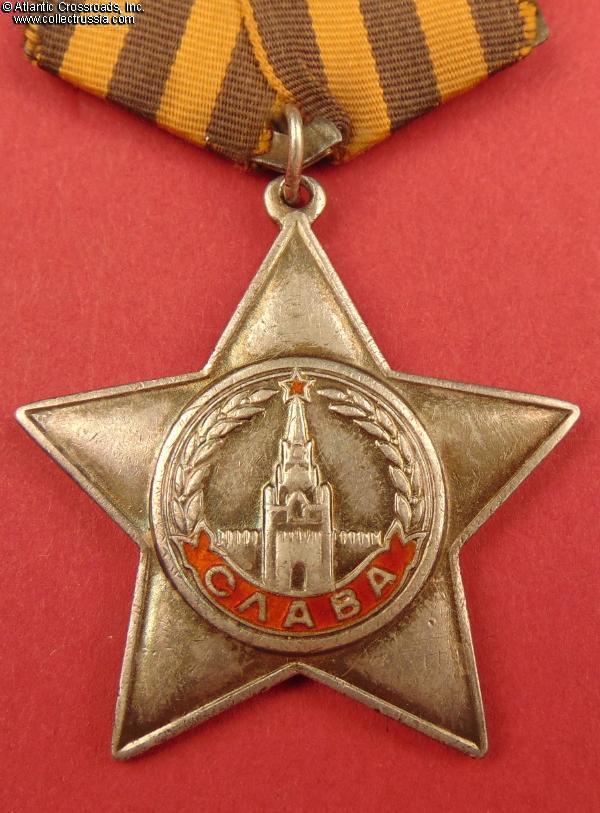 Order of Glory, 3rd cl., Type 2, #45871, Feb. 1944 award to a female Red Army private, a medic of a rifle regiment deployed on the Oranienbaum beachhead west of Leningrad. During the January offensive that broke the siege of Leningrad, she provided first aid to many soldiers, often protecting them from enemy fire with her own body and personally carried over 60 wounded to safety. The order is in very fine to excellent condition and includes original suspension with old ribbon. Note its extremely low number and very early date of issue. Comes with archival research and English translation. An extraordinary award to a woman combatant.
$740.00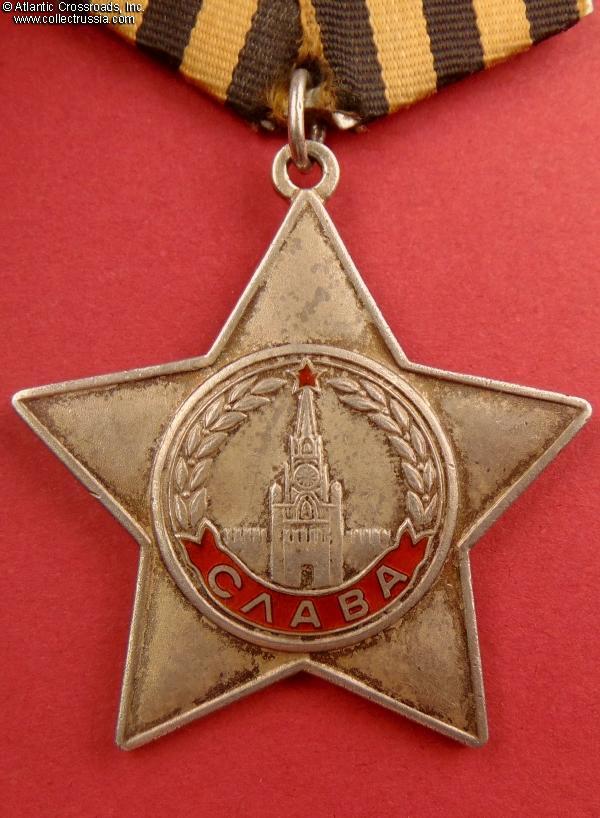 Order of Glory, 3rd cl., #794251, circa 1970s. This piece has not been researched but is clearly a belated award to a WW2 veteran. In outstanding condition.
$160.00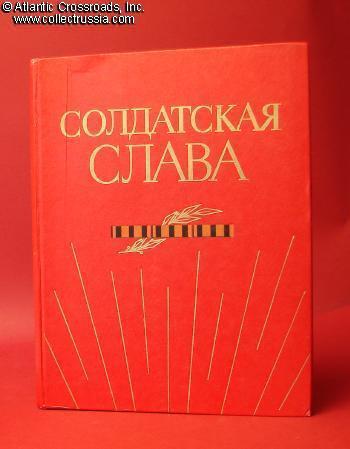 "Soldier's Glory", Volume 6. I. Roschin. C. 1982, Moscow. Russian text, hard cover, 255 pp.
$35.00