Order of Glory
*CLICK ON THUMBNAIL OR ITEM NAME TO VIEW FULL DESCRIPTION AND PHOTOS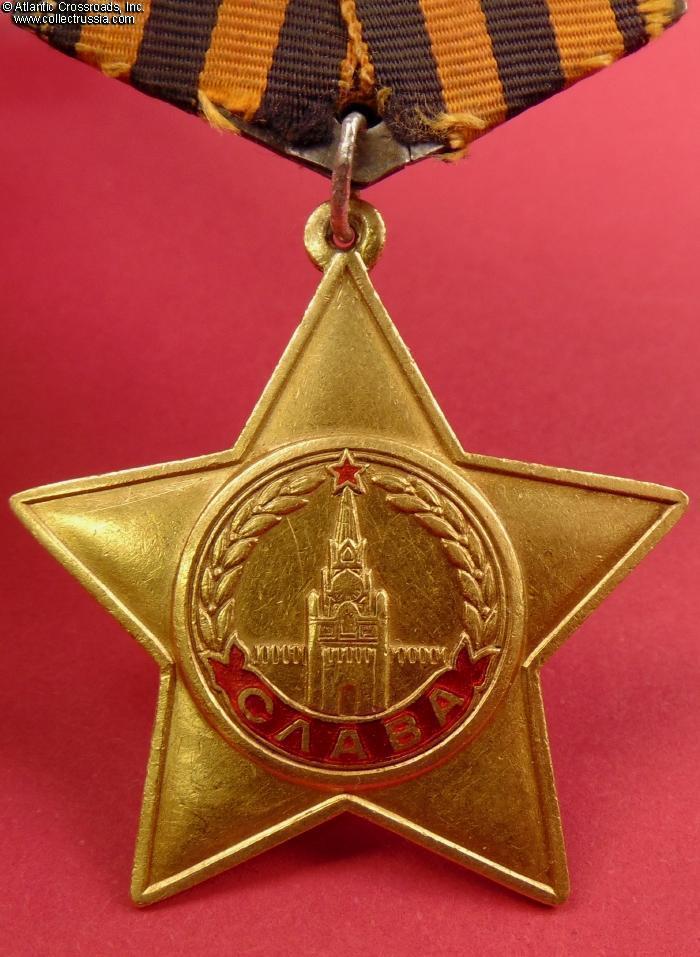 Order of Glory, 1st cl., #2678, awarded to an artilleryman of the 5th Shock Army, 1st Belorussian Front, for the Battle of Berlin. While storming the Gestapo and Reichs Main Security Office buildings, the Reichs Chancellery, and other key strongholds of Berlin's Citadel, he killed 3 German snipers with small arms fire and took out 3 Panzerfaust operators with hand-grenades. Few days earlier, during the forced crossing of the Spree, he cleared the path for his unit by firing his 76-mm gun over open sights and destroying several enemy machineguns, suppressing 3 mortar batteries, and eliminating up to a platoon of infantry. The order is in superb condition.
$13,500.00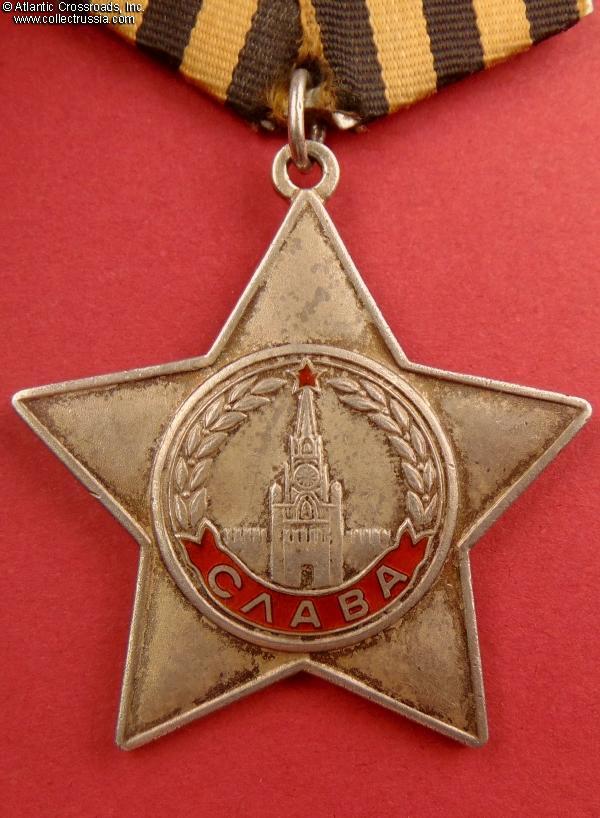 Order of Glory, 3rd cl., #794251, circa 1970s. This piece has not been researched but is clearly a belated award to a WW2 veteran. In outstanding condition.
$160.00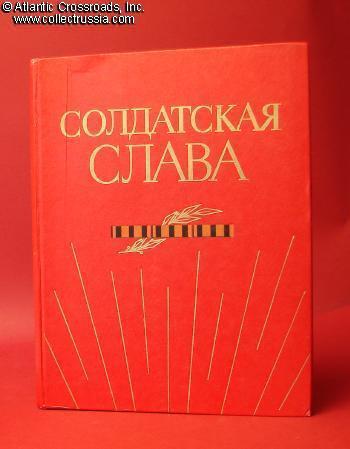 "Soldier's Glory", Volume 6. I. Roschin. C. 1982, Moscow. Russian text, hard cover, 255 pp.
$35.00