St. George Awards
*CLICK ON THUMBNAIL OR ITEM NAME TO VIEW FULL DESCRIPTION AND PHOTOS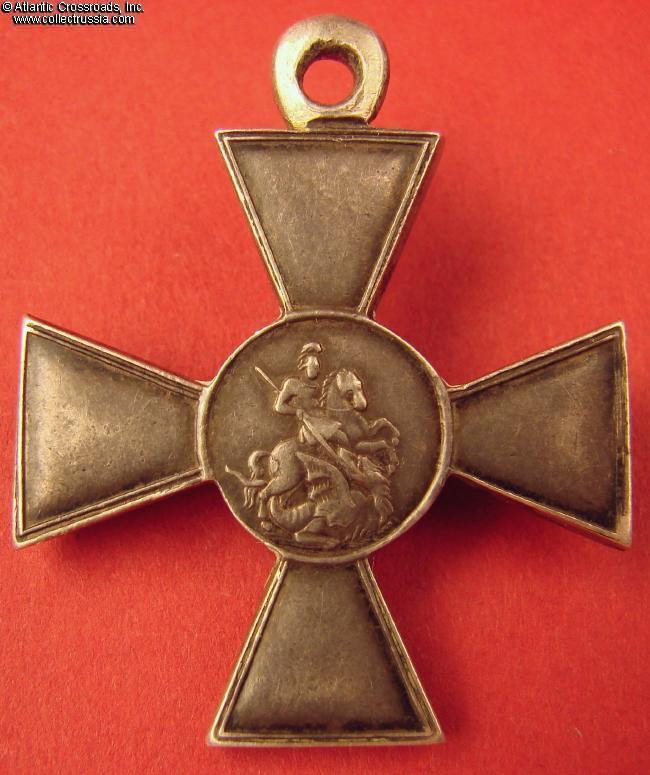 Badge of Distinction of the Military Order with Cypher of Alexander I, #3585 (also known as St. George Cross for the Prussian Allies), 1839. Extremely rare Russian award to Prussian veterans of Napoleonic Wars. This parctcular piece was awarded to a Feldwebel (Sergeant) of the First Silesian Infantry Regiment. In superb condition and includes old, probably original German suspension with St. George ribbon.
$19,000.00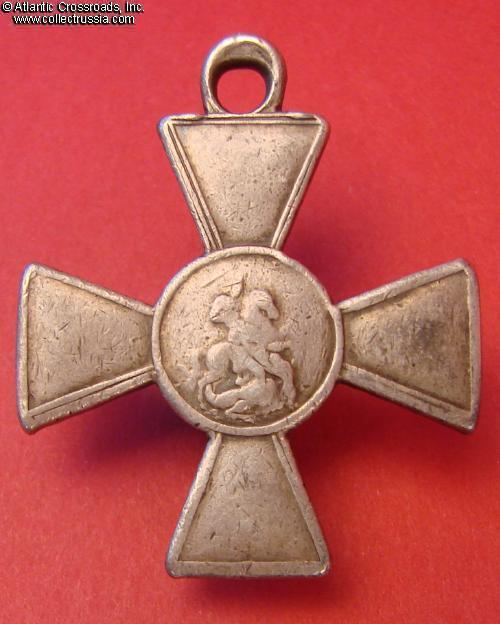 Badge of Distinction of the Military Order of St. George, Type 1 without class designation, #39923. Circa 1813-1815. Extraordinary soldier's decoration of Napoleonic Wars era.
$11,250.00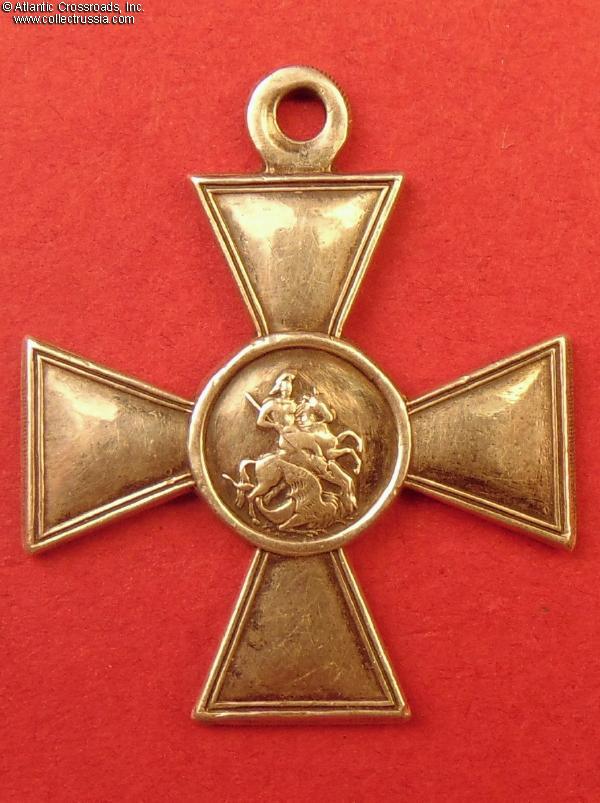 St. George Cross for Bravery, 3rd cl. in silver, #165345, circa early to mid-1917. In fine to very fine condition.
$795.00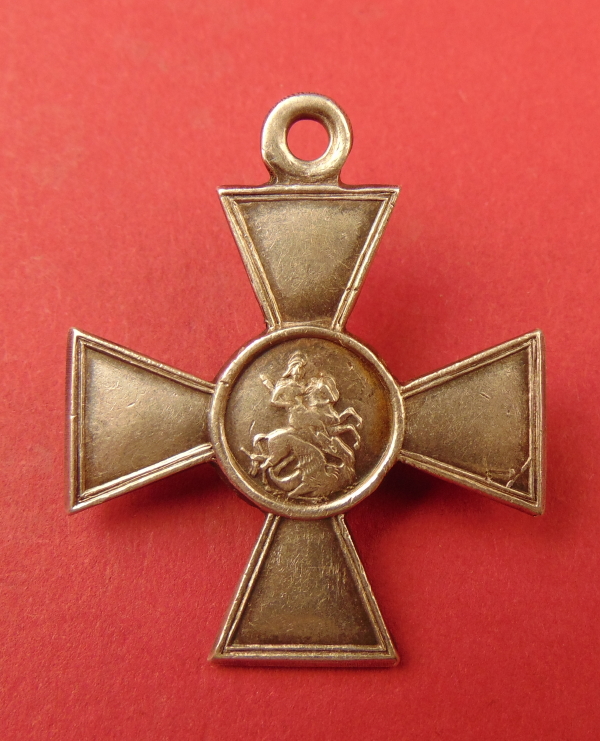 St. George Cross for Bravery, 4th cl., #575455, awarded to a member of the crew of American-made M1895 Colt-Browning Machine Gun, 27th "Vitebesk" Infantry Regiment, Western Front. The award was issued for distinction in combat on the second day of the ill-fated Russian offensive in Belorussia in March 1916 (the operation had been timed to relieve German pressure on Verdun. After some minor initial gains, failed miserably due to inadequate planning). The Cross is in very fine to excellent condition, has beautifully preserved details and shows attractive patina.
$645.00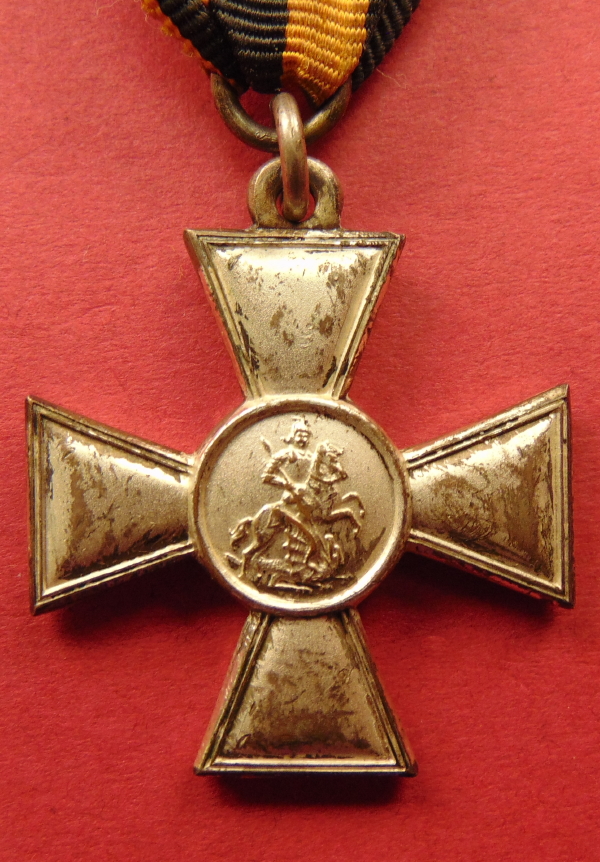 St. George Cross for Bravery, "Émigré" type in "white metal" (silvered brass), circa 1920s. Featuring raised inscription "Class" on the reverse without the serial number or actual class designation. This privately-made version is classified as Type A1.6 by Rudichenko. Only seven such full-size specimens are known to exist. In excellent condition and includes period St. George ribbon.
$395.00