St. George Awards
*CLICK ON THUMBNAIL OR ITEM NAME TO VIEW FULL DESCRIPTION AND PHOTOS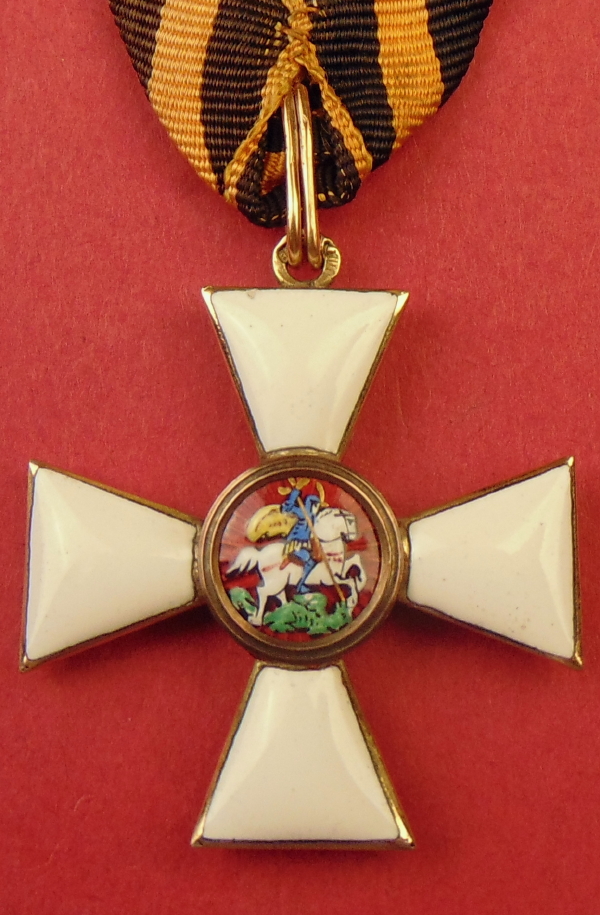 Order of St. George, 4th cl. in gold by a private maker in St. Petersburg, 1908-1916. In very fine to excellent condition, a beautiful WW1 era piece free of obvious flaws. Comes on a golden connecting loop and period St. George ribbon both of which are probably original to the award.
$11,500.00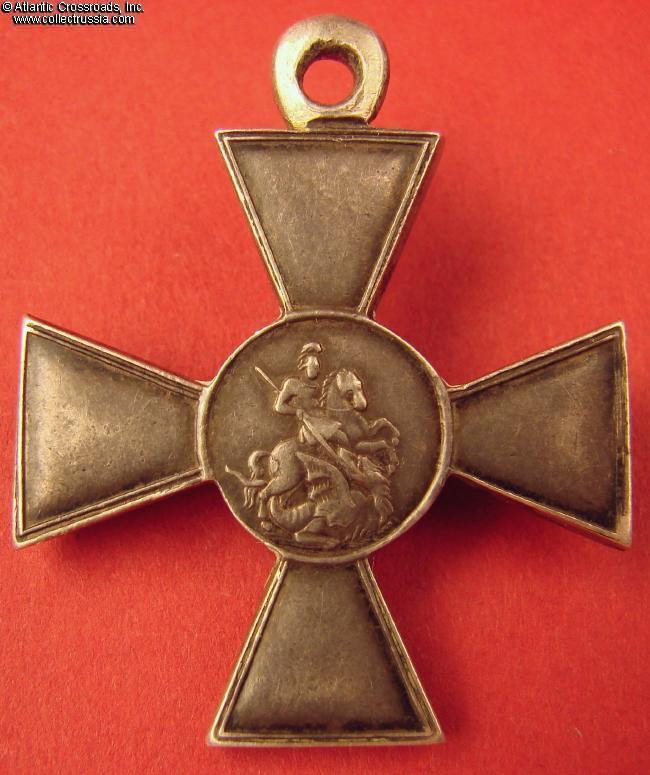 Badge of Distinction of the Military Order with Cypher of Alexander I, #3585 (also known as St. George Cross for the Prussian Allies), 1839. Extremely rare Russian award to Prussian veterans of Napoleonic Wars. This parctcular piece was awarded to a Feldwebel (Sergeant) of the First Silesian Infantry Regiment. In superb condition and includes old, probably original German suspension with St. George ribbon.
$19,000.00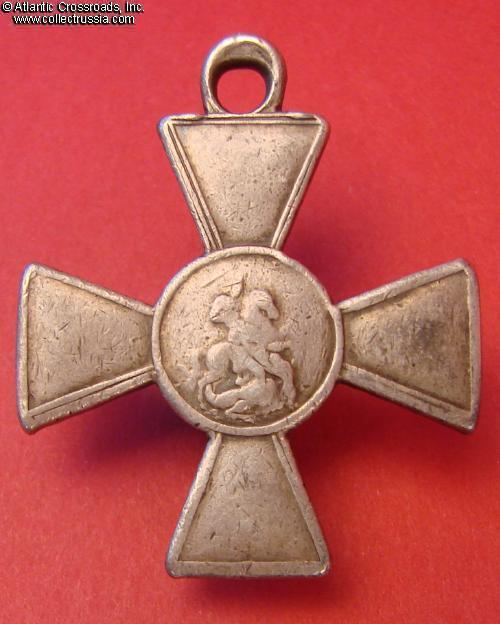 Badge of Distinction of the Military Order of St. George, Type 1 without class designation, #39923. Circa 1813-1815. Extraordinary soldier's decoration of Napoleonic Wars era.
$11,250.00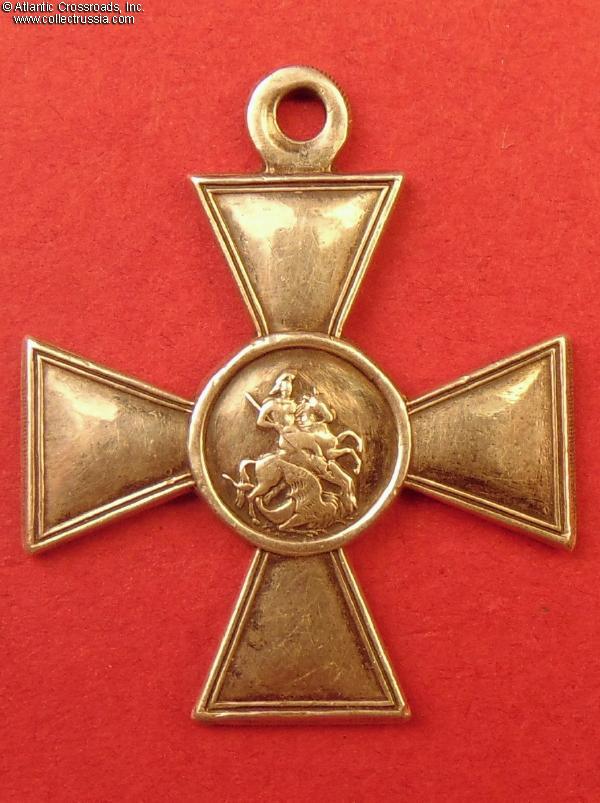 St. George Cross for Bravery, 3rd cl. in silver, #165345, circa early to mid-1917. In fine to very fine condition.
$795.00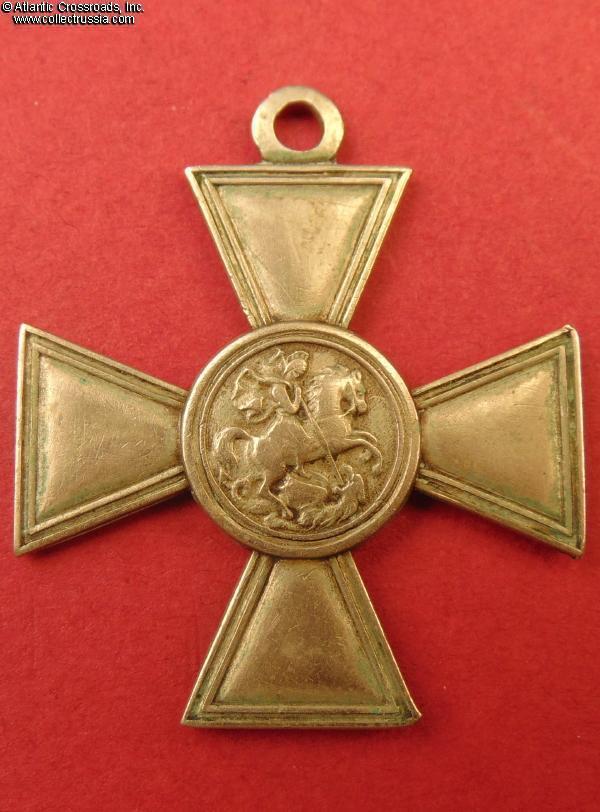 St. George Cross for Bravery, by a private maker, most likely the Kuchkin Factory, circa 1917-1921. In very fine condition, an attractive piece from the Russian Civil War era.
$270.00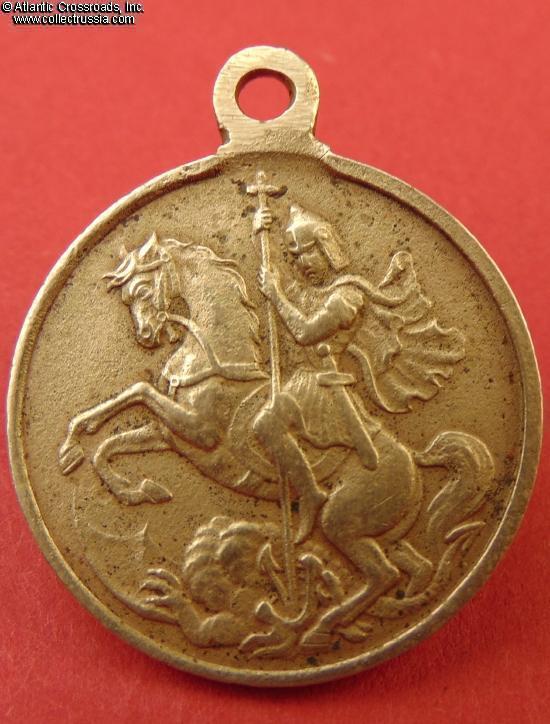 Jetton "To the Fighters for Motherland and Freedom, 1917", Variation 3 in white metal. This piece by the D. Kuchkin workshop in Moscow is often considered a "continuation" of the St. George Medal for Bravery during the Provisional Government period.
$145.00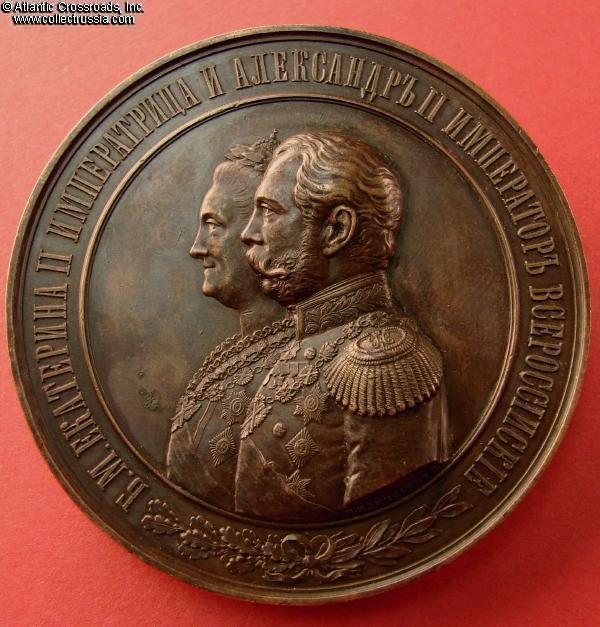 For Service and Bravery, in Commemoration of the 100th Anniversary of the Order of St. George, table medal, 1869.
$650.00