Soviet Military Badges - Revolution to WW2
*CLICK ON THUMBNAIL OR ITEM NAME TO VIEW FULL DESCRIPTION AND PHOTOS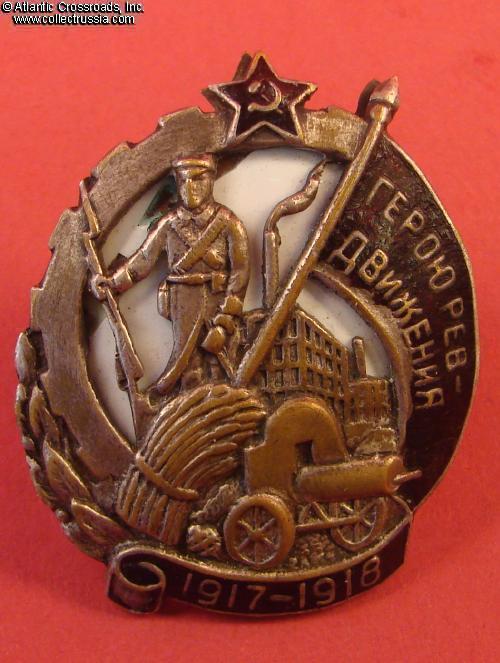 Badge to a Hero of the Revolutionary Movement of 1917-1918, two-layered version in brass, 1932. In fine to very fine condition, better than the average.
$900.00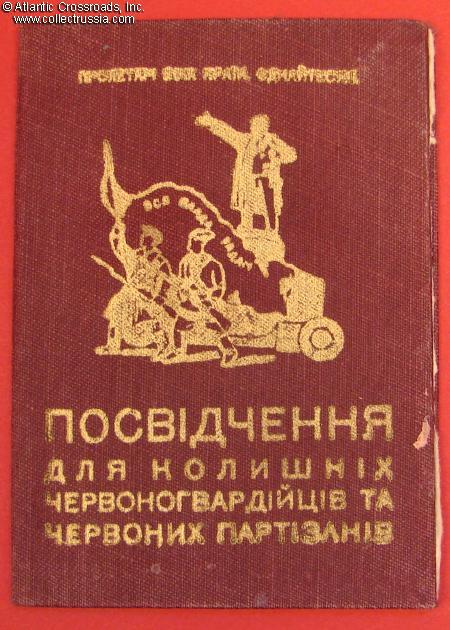 Photo ID of a Former Red Partisan, circa early 1930s. Issued to a former Red Partisan from Odessa region. In excellent condition, very uncommon for this type of document.
$170.00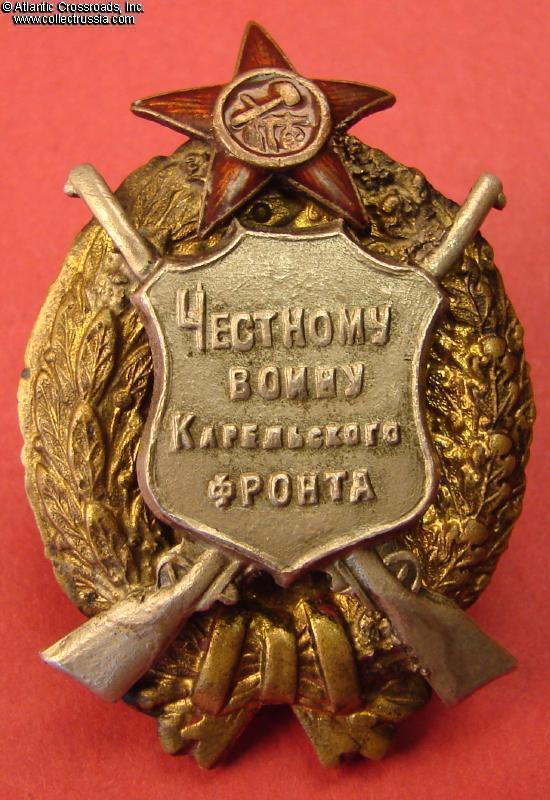 Badge to an Honest Warrior of the Karelian Front, 1922. Scarce decoration of the Russian Civil War period, essentially the first Soviet campaign medal. The star is a replacement, but the badge is in otherwise excellent condition. Its overall state of preservation is outstanding for this early award.
$740.00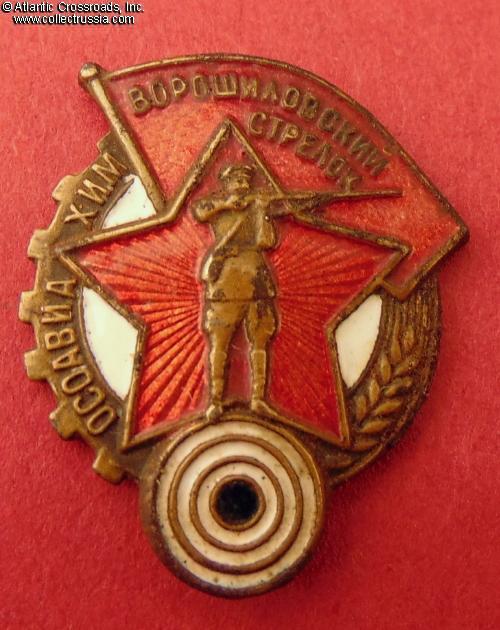 Voroshilov Marksman badge, OSOAVIAKhIM issue, 1st level, scarce smaller version (25 mm), 1934 - 1941. In superb condition - literally impossible to upgrade.
$160.00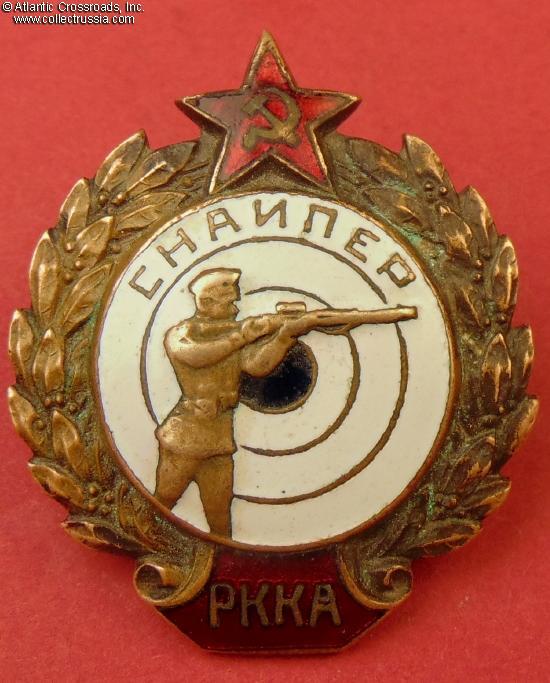 Sniper of RKKA (Red Army) badge, 1938 - 1942.Scarce variation featuring "ruffled" wreath with sharply defined outer leaves. An attractive piece in very fine condition.
$450.00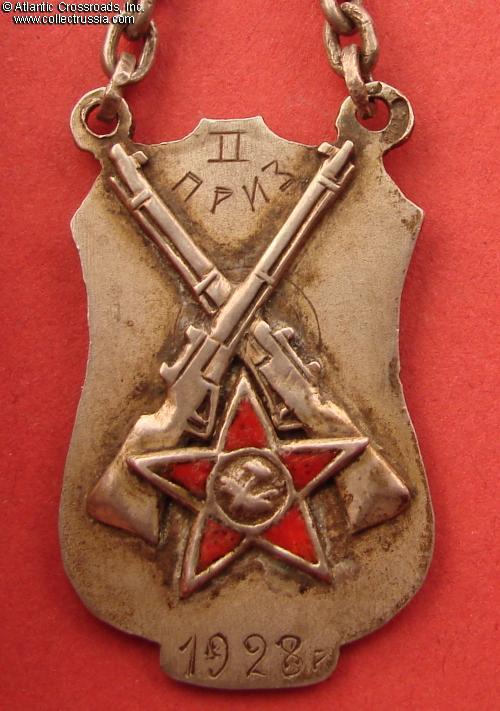 Jetton for Winning the Second Place in Sharpshooting Competition, in hallmarked silver, 1928 issue. Inscribed on the reverse to a member or employee of the Ukrainian Government (Central Executive Committee of Ukraine.) A very attractive and uncommon early piece!
$350.00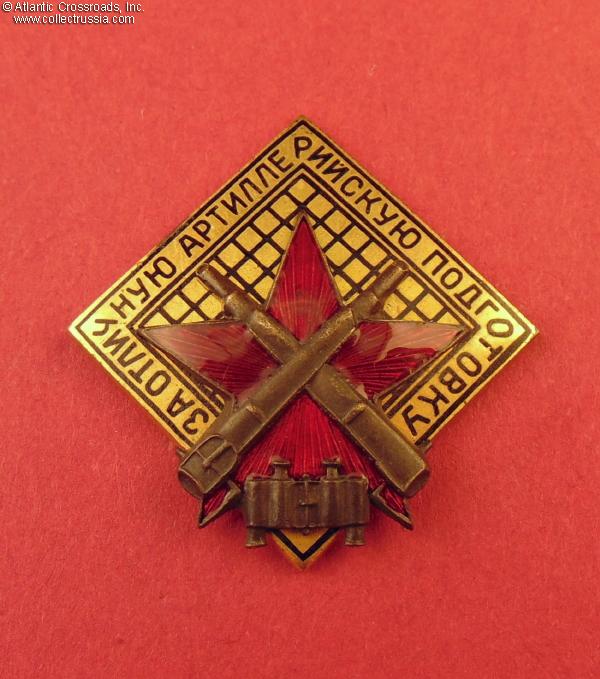 Badge for Excellent Artillery Readiness, unnumbered, circa 1940-1941. A scarce early WW2 issue in superb condition.
$350.00
Sailor of OSOAVIAKhIM Badge, 1939-1941. Although issued by the OSOAVIAKhIM paramilitary organization, this was apparently a purely military award bestowed on navy sailors. A very attractive early WW2 piece in superb condition. Comes with original maker-marked screw plate.
$475.00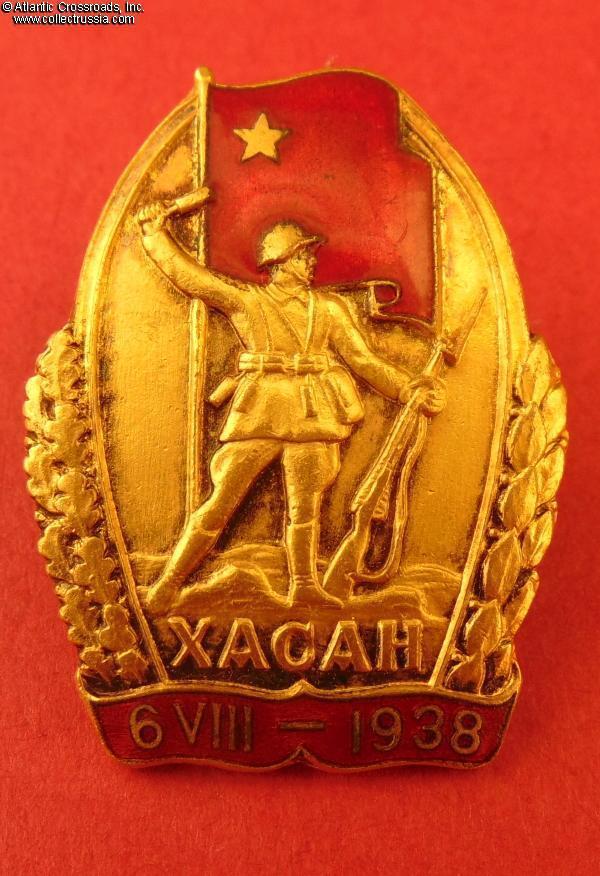 Badge for the Battle of Lake Khasan, 1939-40 issue. In excellent condition. Essentially a campaign medal awarded for a 1938 border clash with the Japanese.
$330.00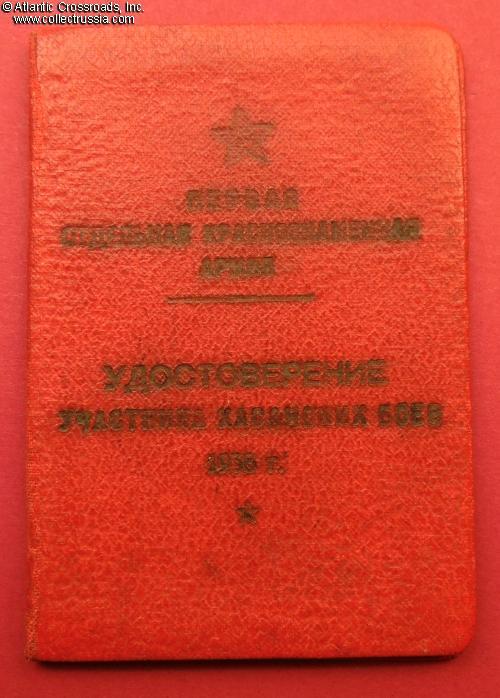 Document for a Badge for the Battle of Lake Khasan , February 1940 issue to an NKVD Border Guard NCO. Contains a nice photo of the recipient. The document is in excellent condition.
$295.00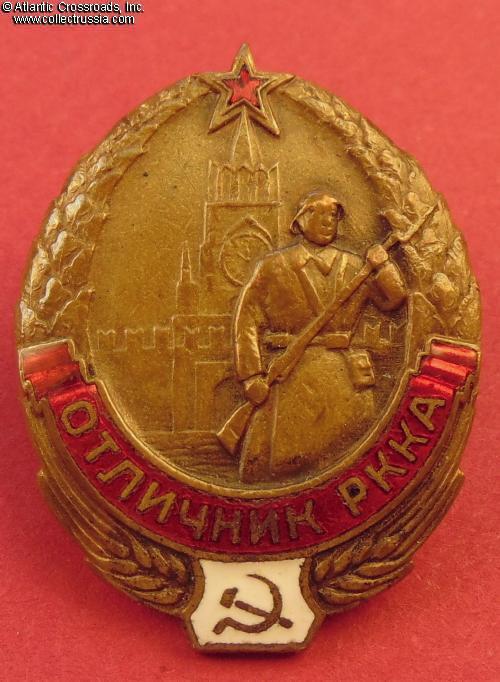 Excellent RKKA Serviceman badge, #3561, circa 1939-40. An early version featuring flat reverse with slight counter- relief in the lower part. In excellent condition and includes original maker-marked wing nut. Note the extremely low serial number.
$240.00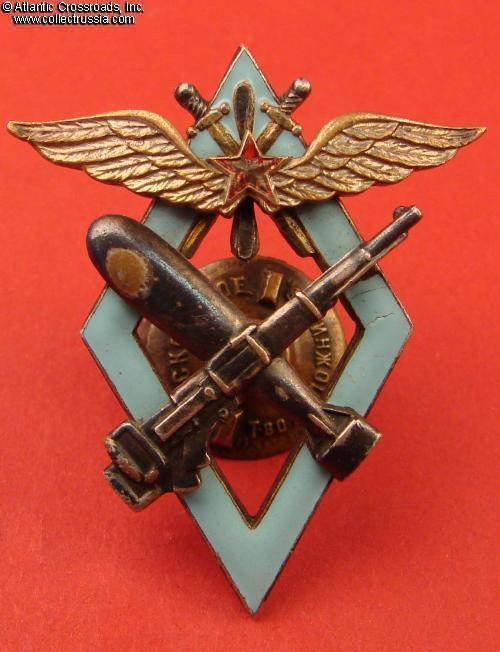 Military Navigators School, graduation badge, 1938-1941. Extremely attractive badge in very fine overall condition.
$1,300.00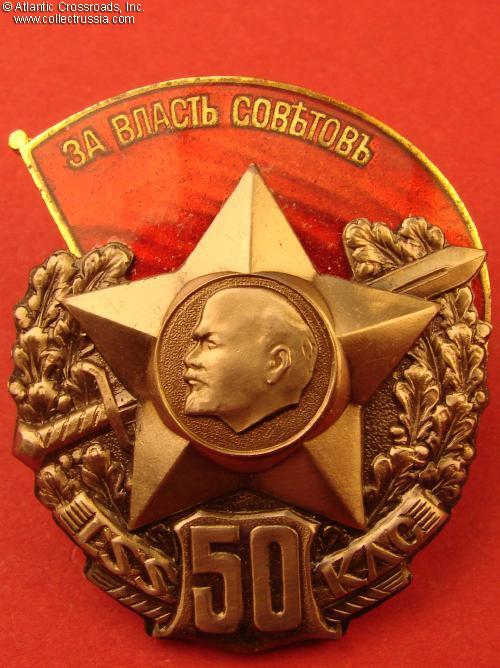 Badge in Commemoration of the 50th Anniversary of the Red Latvian Riflemen, 1967. A massive and very impressive piece in excellent condition.
$280.00