Order of the Badge of Honor
*CLICK ON THUMBNAIL OR ITEM NAME TO VIEW FULL DESCRIPTION AND PHOTOS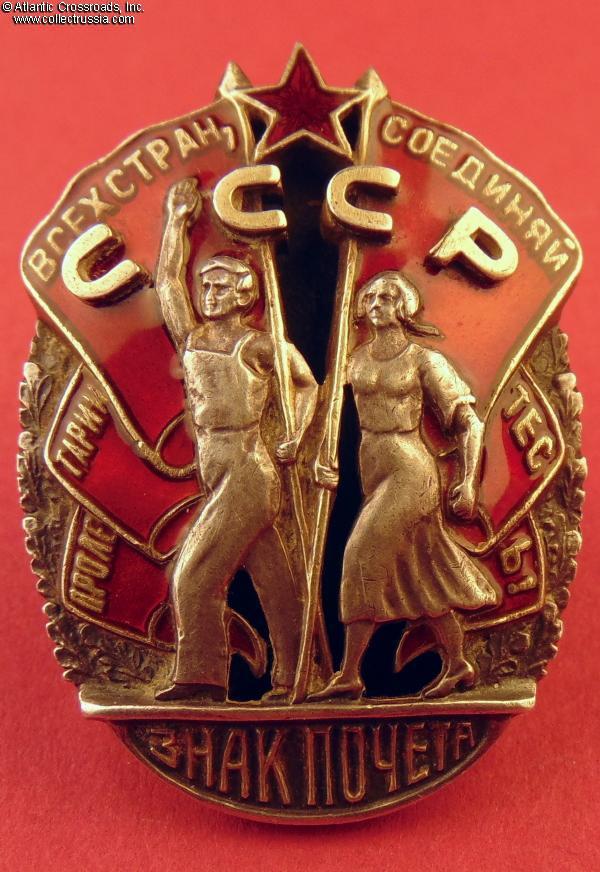 Order of the Badge of Honor, Type 2, Var. 5 (screw back with two-word mint mark), #29438, circa 1942 issue. A desirable mid-war issue in superb condition. Comes with original silver screw plate.
$1,250.00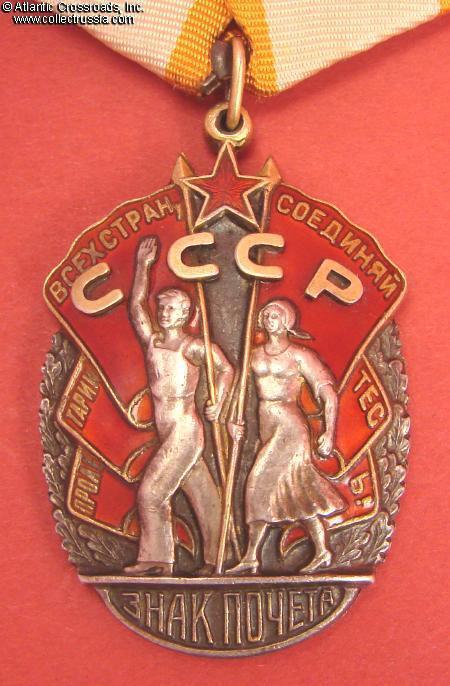 Order of the Badge of Honor, Type 3, Var. 2 "flat back", #100960, circa 1948. Very attractive early post-war piece in excellent condition. Comes on original suspension.
$250.00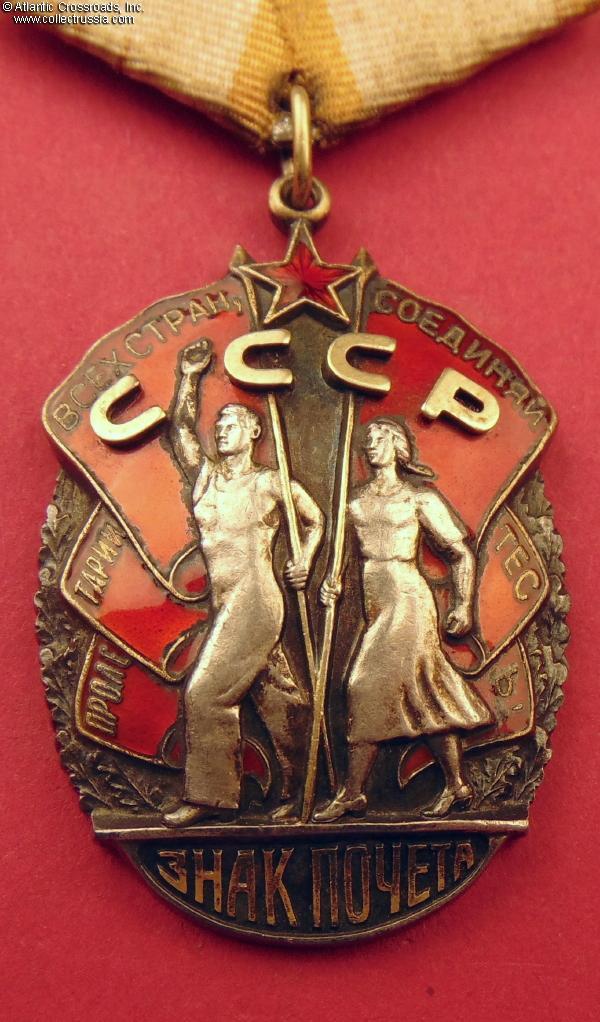 Order of the Badge of Honor, Type 4 Var. 1, 169941, circa 1952. One of the earliest of the "hollow back" Badges of Honor, this scarce sub-variation features worker's coveralls without a belt and the serial number without an underline. The serial number is among the lowest observed for this version. In superb condition, practically impossible to upgrade.
$225.00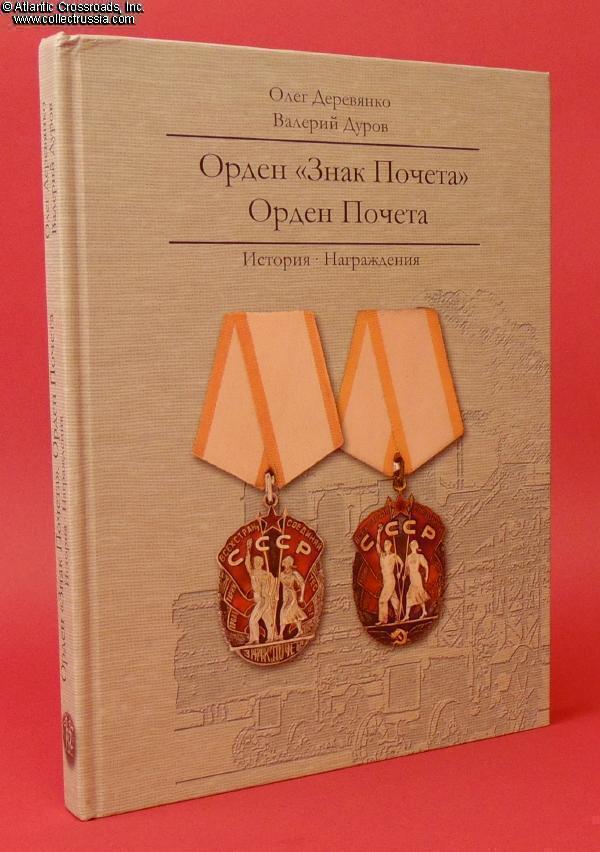 Order of the Badge of Honor / Order of Honor. Subtitled History and Awards , by Oleg Derevyanko and Valeriy Durov, C. 2020. Russian text. Large format h/c with tremendous amount of information and photos. The book is a result of years of painstaking research and contains massive amount of data never published before. It will for sure remain the ultimate word on the subject. Highly recommended for Russian- speaking collectors and historians.
$150.00