Books on Imperial Russian Antiques
*CLICK ON THUMBNAIL OR ITEM NAME TO VIEW FULL DESCRIPTION AND PHOTOS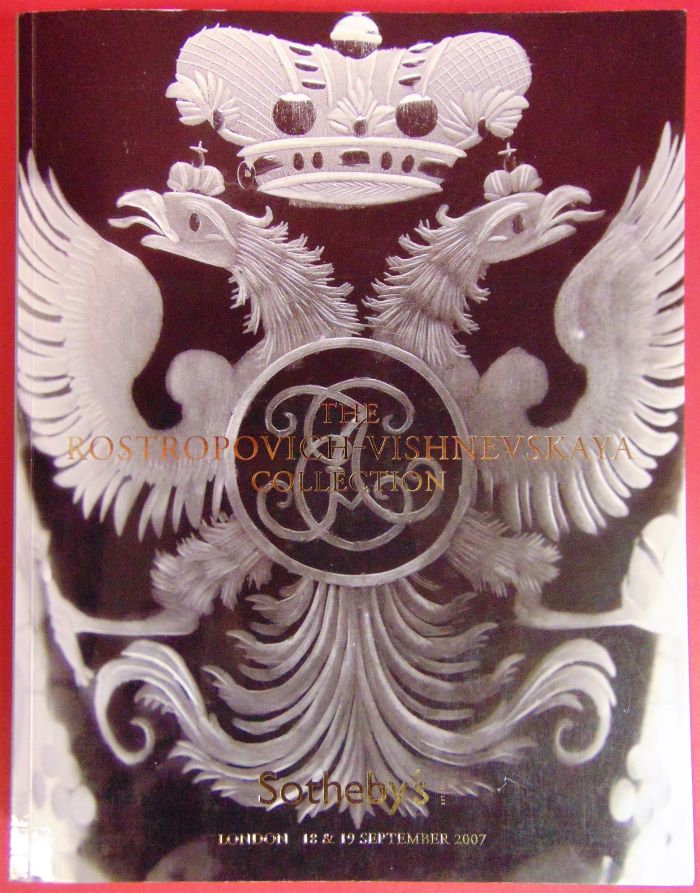 Sotheby's Auction Catalog, London, Sept. 2007. The auction that never was! The entire collection of Imperial Russian antiques & Soviet art sold to a Russian oligarch prior to the auction.
$200.00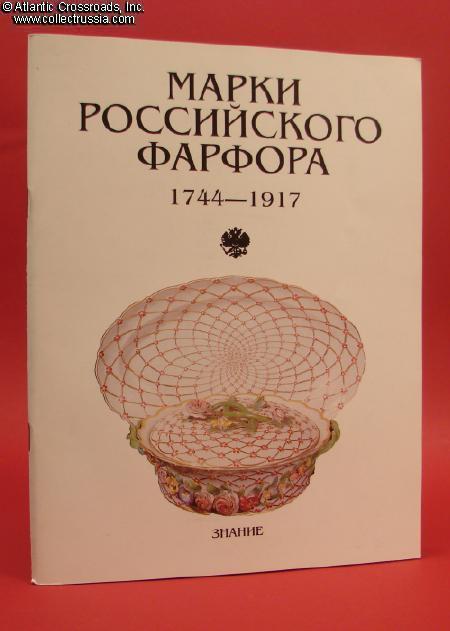 Maker Marks of Russian Porcelain, 1744-1917, RR Musina et al, Moscow, Znanie Publishing House, 1995. In four languages: Russian, English, German and French. This reference guide can be easily used by almost any collector around the world!
$29.00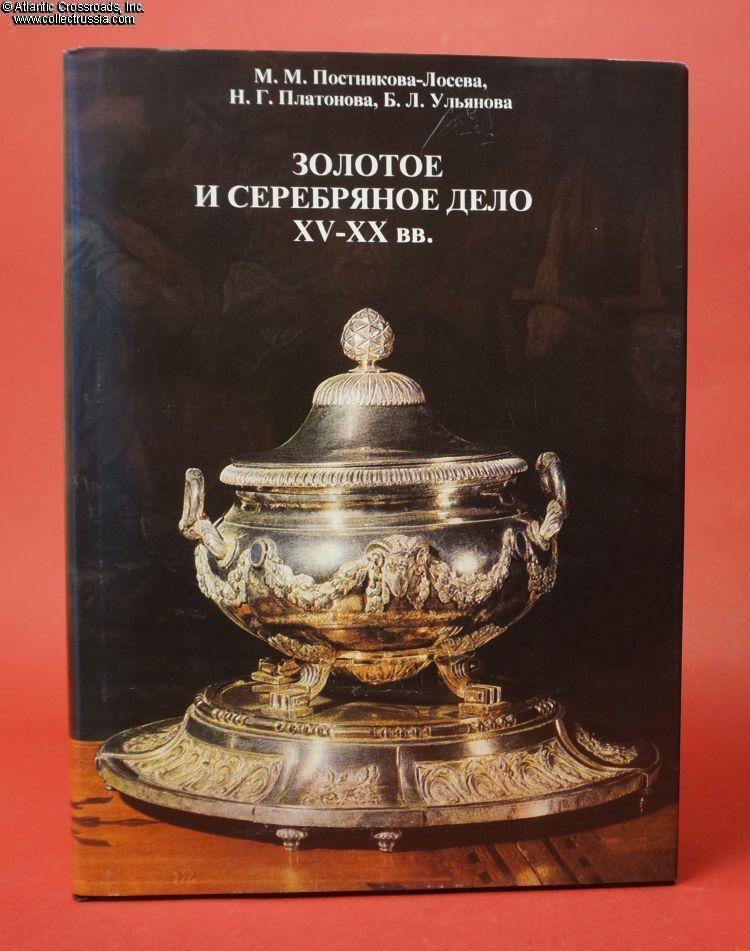 Russian Gold and Silverwork from the 15th to 20th Century by Postnikova-Loseva et al, C. 1995, Moscow. Russian text. Complete list of gold and silver hallmarks, cross referenced to date of manufacture with nearly 6,500 Imperial Russian hallmarks shown, identified, and dated. A SUPERB and invaluable reference!
$170.00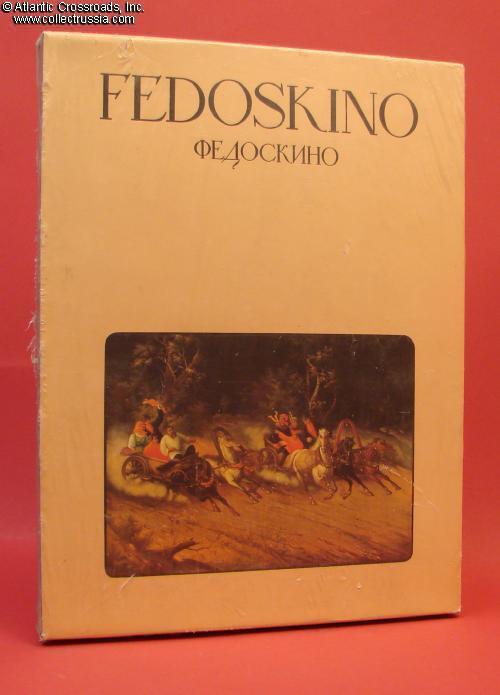 Fedoskino, Nikolai Malakhov, C. 1990, Moscow. Beautifully illustrated catalog encompassing best examples of Fedoskino lacquer boxes from the early XIX C. through the late Soviet era. In Russian and English, hard cover with slip case. A scarce Soviet period publication in near mint condition.
$65.00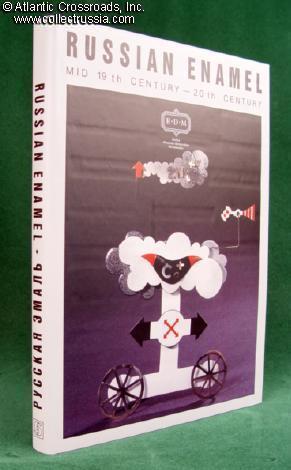 Russian Enamel, Mid XIX through XX C. Andrei Gilodo, C. 1996, Moscow. Russian Decorative Metalwork series. English and Russian text, 194 pp. Photos of 119 items from the collection of the All-Russian Museum of Decorative and Folk Art in Moscow from old masters to modernists of the 1990s.
$44.00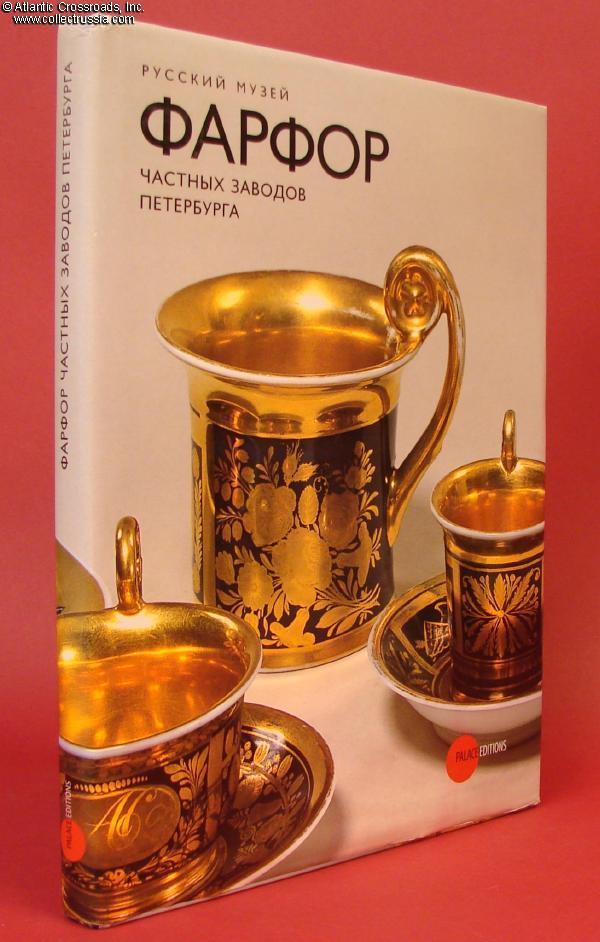 Porcelain of Private Factories in St Petersburg, the Russian Museum (Collection), by Yelena Ivanova and Irina Petrova. Large 13" x 9.5" format, fine quality coffee-table book printed in Italy in 2008. Hardcover with dust jacket, richly illustrated with color photographs. Outstanding catalog of finest works by two of Russia's foremost porcelain manufacturers: Batenin and Kornilov Brothers. Includes 208 pages featuring hundreds of beautiful creations of these firms' work masters. Includes brief history of both firms. Single copy available in excellent, like new condition.
$80.00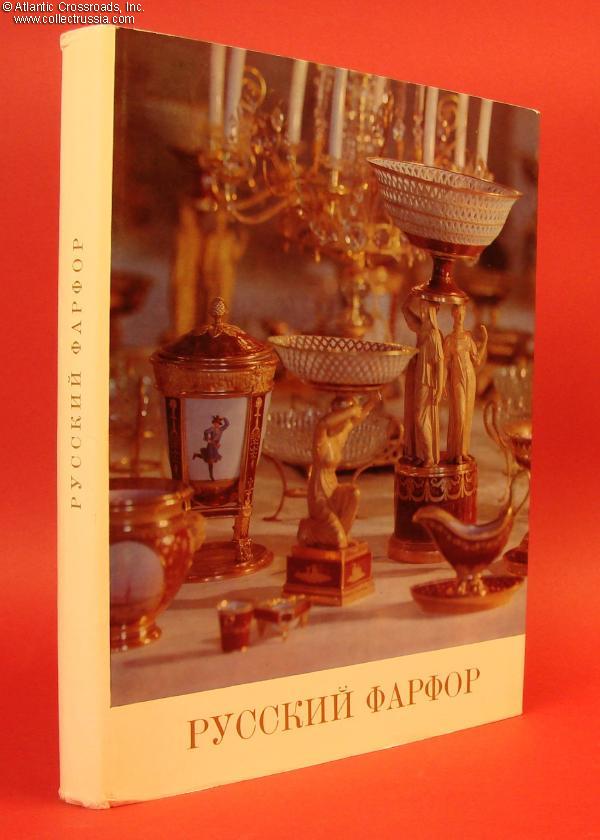 Russian Porcelain. The Art of the First Russian Porcelain Works by A. K. Lansere. This very scarce 1968 Soviet publication is about the Imperial Porcelain Manufacturer, the premier Russian porcelain maker founded in 1744 which later became the famous LFZ Lomonosov Porcelain Factory. A deluxe coffee table format hard cover with dust jacket, 272 pp. Russian, English, German and French text (the captions under the photos are in Russian but they are fully translated in three languages in the index). Written by Alla Lansere, one of the most notable LFZ artists. In excellent condition.
$90.00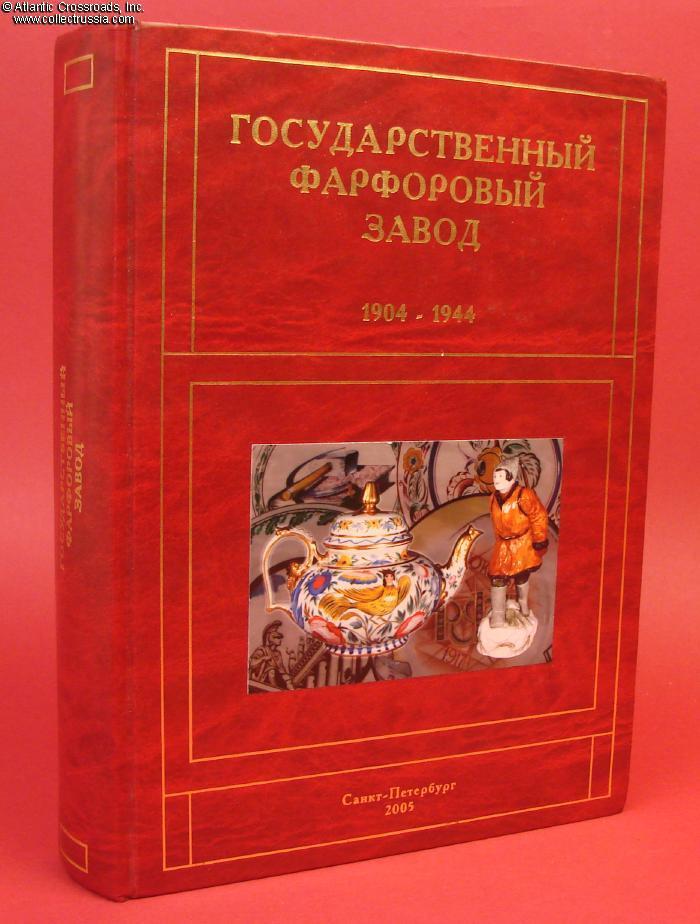 State Porcelain Factory, 1904 - 1944, T.N. Nosovich, I.P. Popova, C. 2005, St. Petersburg. Massive Russian-language 752-page hardcover, 11 ¾ "x 8 ½ "x 2" format. This monumental work encompasses 40 years of history of the premier Russian porcelain maker that is currently known as LFZ. The book contains staggering amount of information and photos, by far the best book available on the subject. Single copy in stock.
$150.00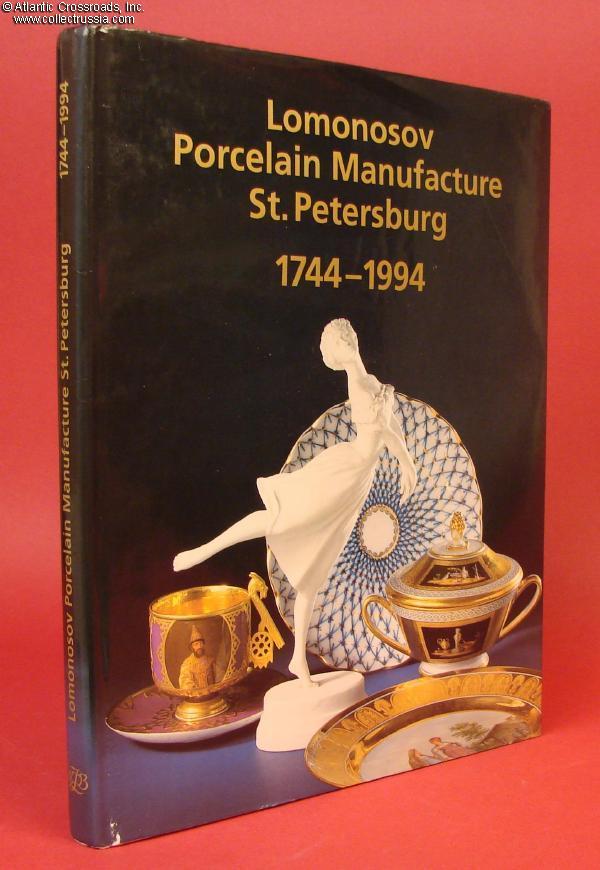 Lomonosov Porcelain Manufacture, St Petersburg, 1744-1994 , by Galina Agarkova and Nataliya Petrova. Large 12"x9.5" format, English-language edition from 1994, published in Switzerland. Hardcover with dust jacket, richly illustrated with high quality color photographs. A fine history and reference guide to this famous Russian porcelain manufacturer. The book has 249 pages featuring hundreds of this firm's splendid creations. Text includes a history of the firm, as well as thumbnail biographies of the artists and designers that supplied its distinctive creative artistry. Single copy available, in excellent condition.
$80.00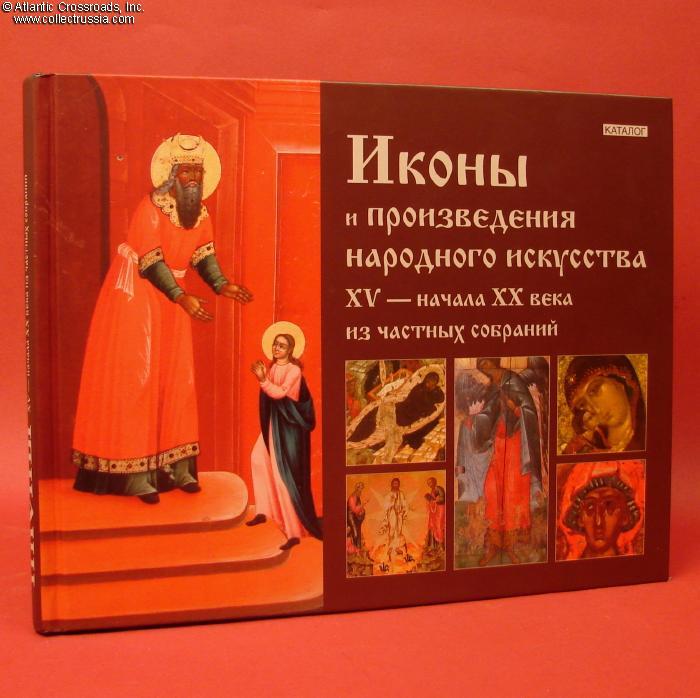 Icons and Works of Folk Art of XV- early XX Centuries in Private Collections. A superb quality catalog of Russian orthodox icons and objects of folk art which were exhibited in Moscow's Cathedral of Christ the Savior in 2011-12. Large format hard cover with Russian text. The book includes not only large photos but also detailed description of every item.
$55.00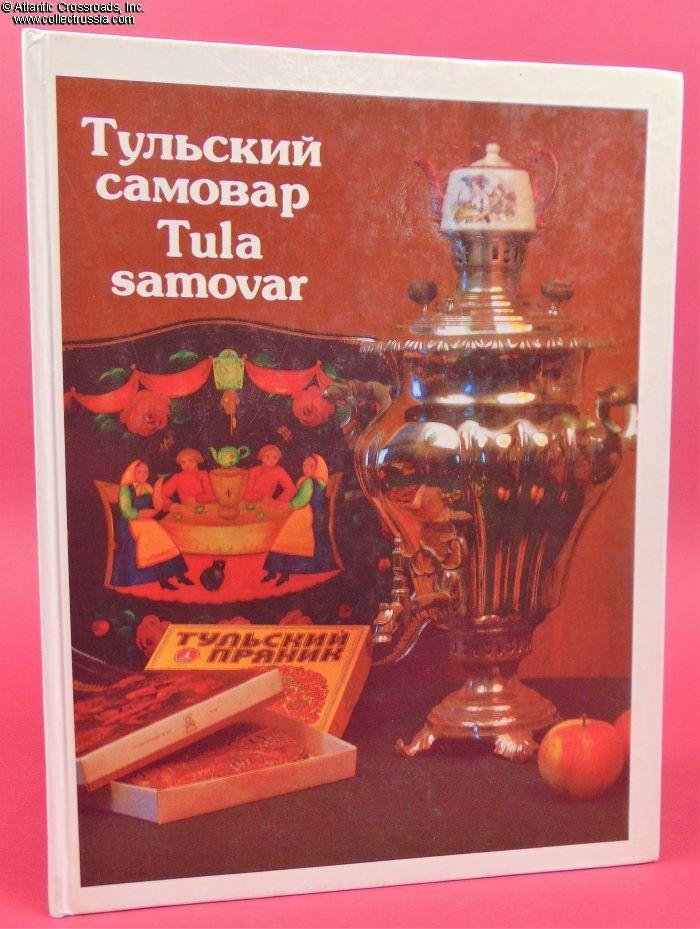 Tula Samovar, illustrated study of the iconic Russian water boiler and tea ceremony. 1989 publication.
$50.00