Soviets in Afghanistan
*CLICK ON THUMBNAIL OR ITEM NAME TO VIEW FULL DESCRIPTION AND PHOTOS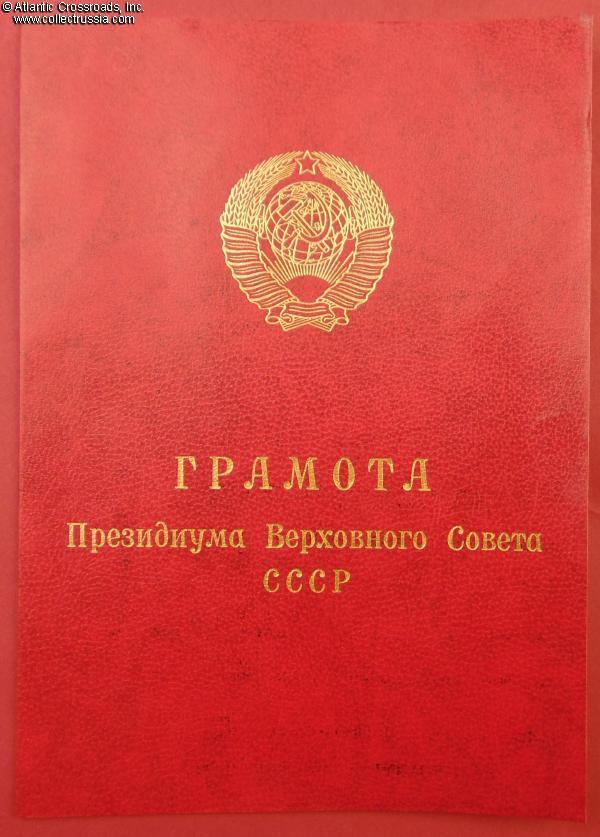 Unissued award certificate for the Warrior Internationalist badge, printed in 1988. Comes complete with large red folder with gold lettering on the front cover. Shows facsimile signature of Soviet Premier Mikhail Gorbachev.
$30.00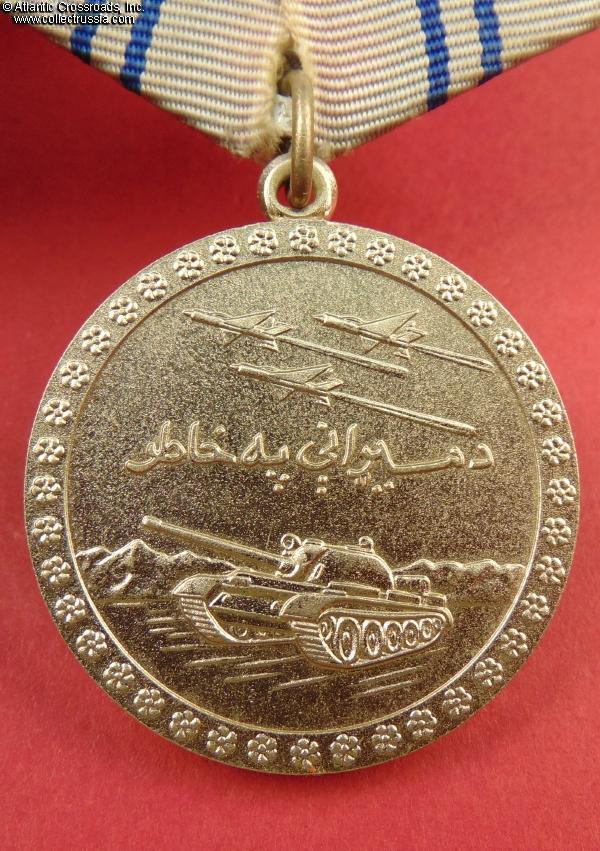 Afghan Medal for Valor, 1980s. In excellent condition and includes scarce regulation ribbon. This medal was awarded for bravery to both Afghan and Soviet troops.
For a selection of awards issued by Afghanistan during the Soviet occupation, please visit our category "Orders and Medals of Communist Afghanistan"(under "Communist Countries").
$180.00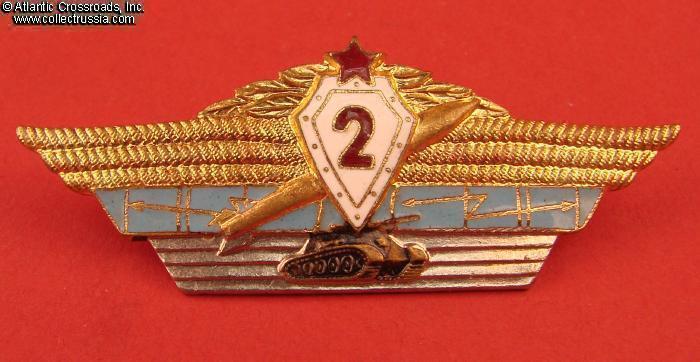 Combined Arms Specialist Badge (for officers), 2nd cl., 1960s- 80s.
To see other badges awarded by the Soviet Military, please visit our category "Soviet Army Badges Cold War Era" (under "Soviet Badges").
$5.00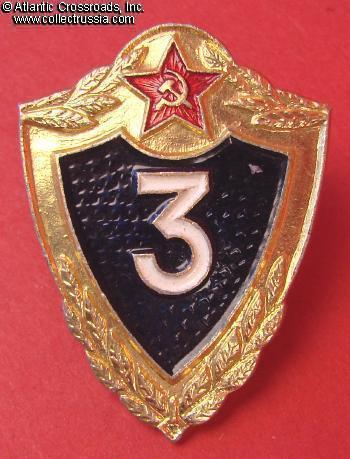 Army Proficiency Badge (for enlisted men), 3rd cl., 1980s.
$2.00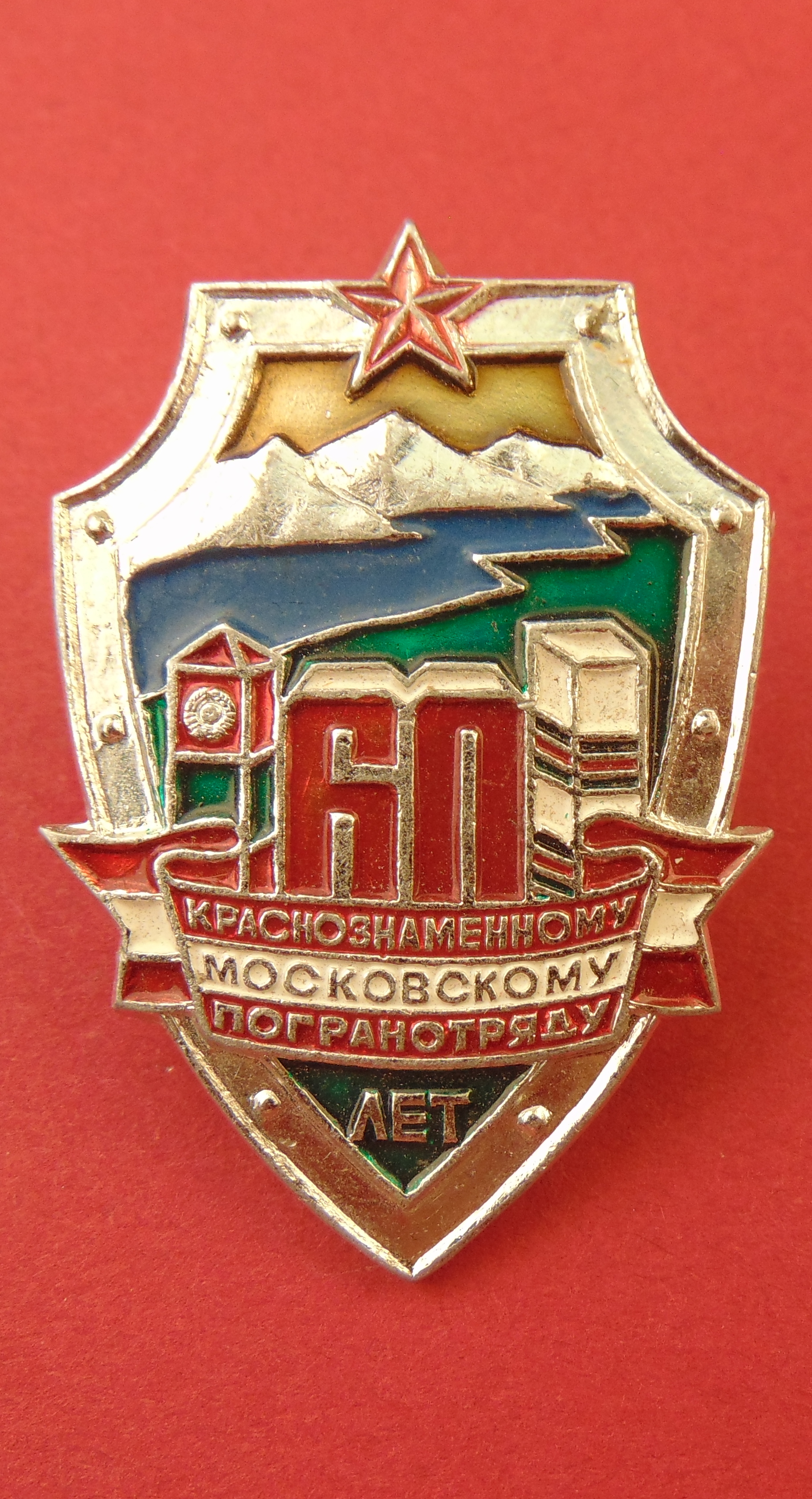 60th Anniversary of the Moskovskiy Border Guard Unit, commemorative badge, 1992. Part of the former Soviet Central Asian Border Guard District (KSAPO), this unit remained on the Tajik-Afghan border following the dissolution of the USSR and was constantly engaged in action against infiltrating Muslim militants and narcotics smugglers. Although a post-USSR issue, the badge is very much Soviet in its design and execution.
$50.00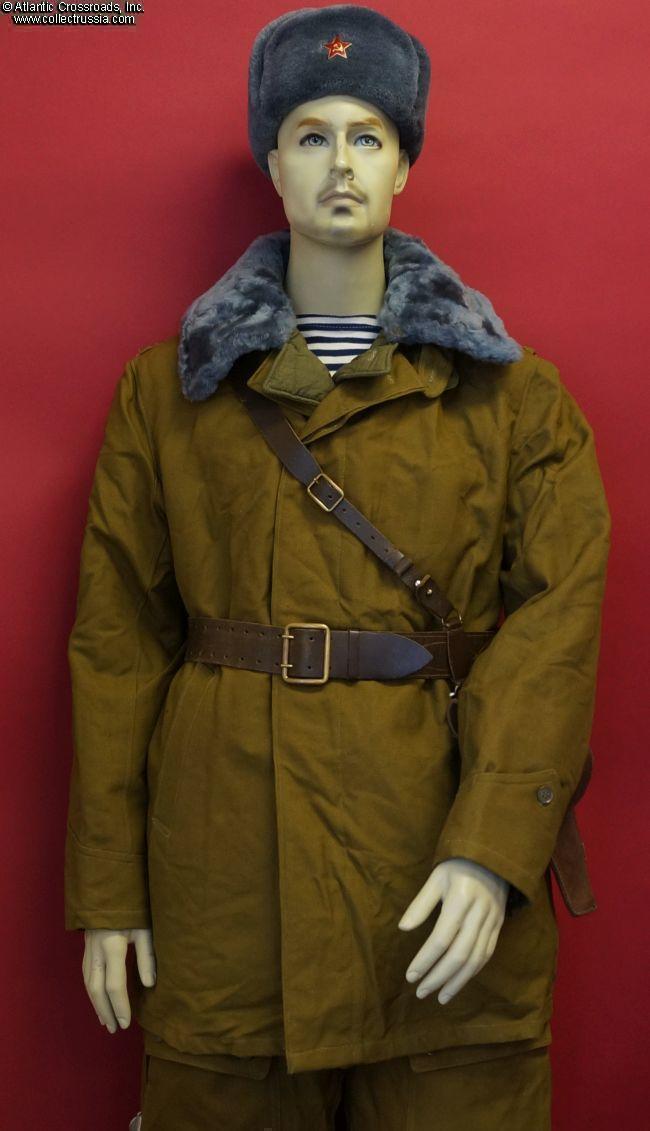 GRU Spetsnaz Winter Uniform, dated 1977 / 76. Includes heavy tunic in olive drab with additional separate button-in padded liner and tsygeika lamb fur collar, plus matching pair of pants, also with detachable liner. Size 52-5 (Medium / Large). This is a rare, very early issue of the winter uniform which was later modified to become a well known Afghanka. Both the jacket and pants are in superb unissued condition, with manufacturer's tags.
$495.00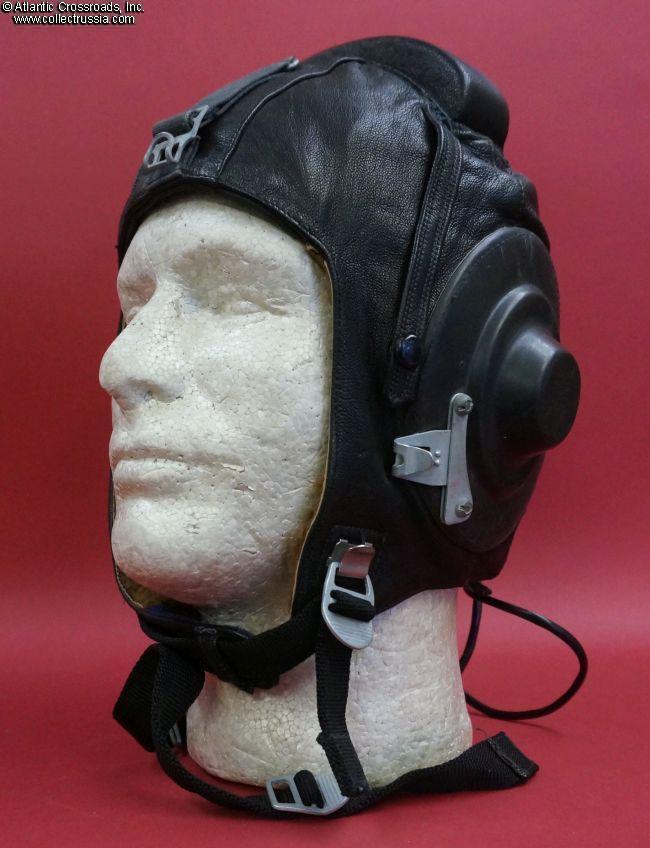 ShZ-78 Air Force ribbed leather, WINTER model with fur liner, dated 1980. Size 57. A superb Afghan War era example.
To see other Cold War era Soviet aviation gear, please visit "Soviet Jet Aviation Memorabilia" section of our website.
$110.00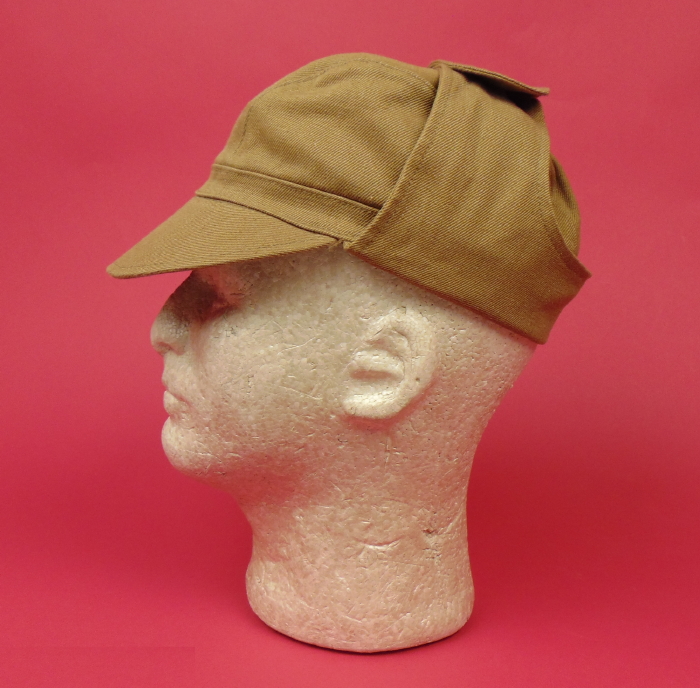 Army field cap in olive drab cotton material, dated 1987. This model was widely used by Soviet servicemen in Afghanistan. Size 57. In mint unissued condition.
$25.00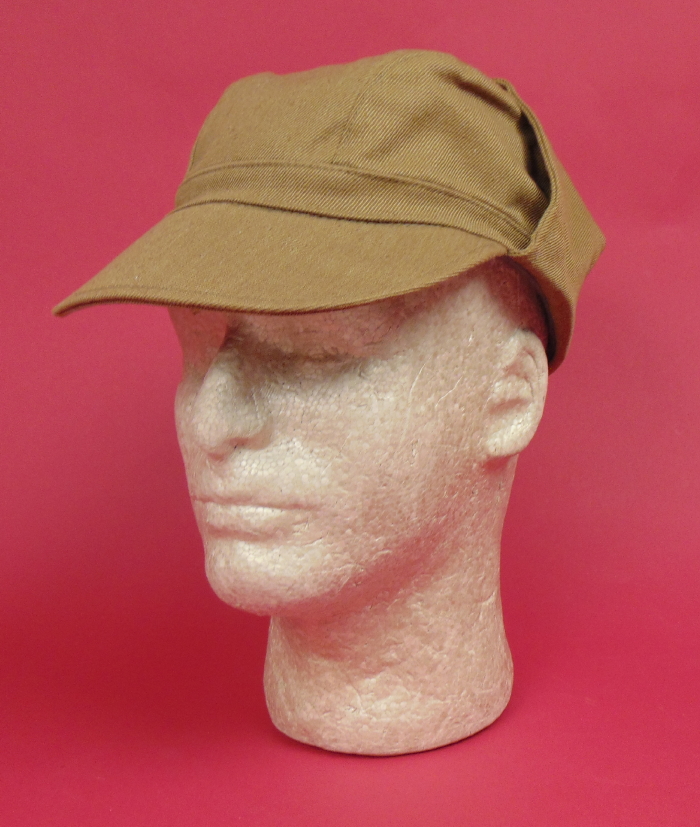 Army field cap in olive drab cotton material, dated 1988. This model was widely used by Soviet servicemen in Afghanistan. Size 55. In mint unissued condition.
$20.00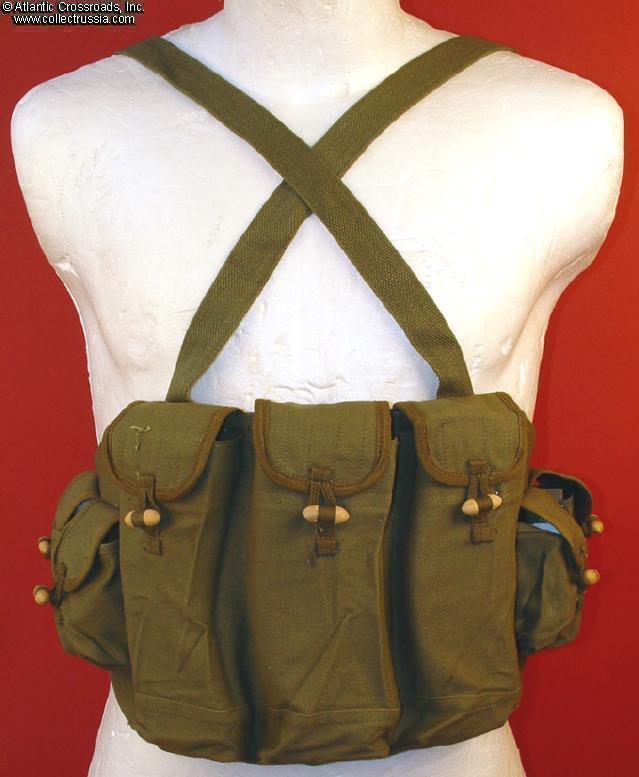 Chicom AK-47 chest pouch, so-called "Lifchiki" (bra) used by both sides in Afghanistan. Dated 1983. In unissued condition.
$45.00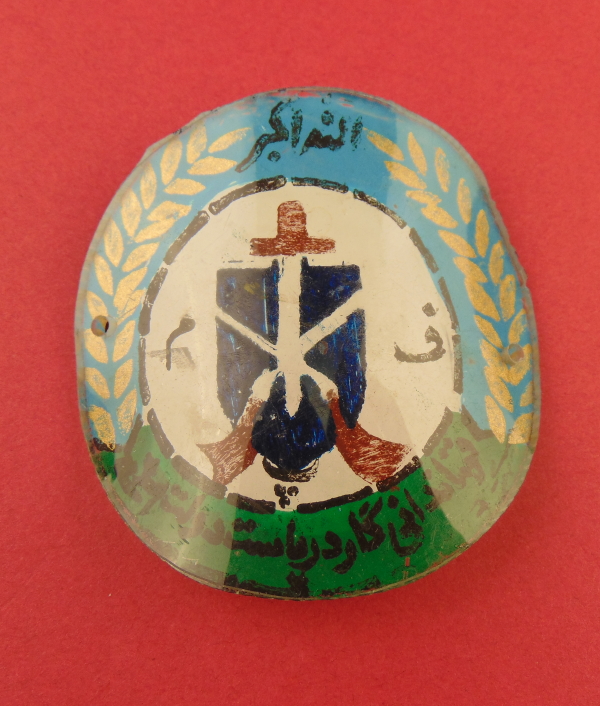 Hat Badge of Presidential Guard of President Najibullah, 1989-92. Extremely scarce item used for a short time by the elite force protecting the president after the Soviet withdrawal from Afghanistan Excellent condition.
$340.00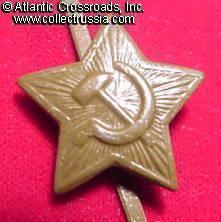 M 1941 Red Army field badge for a side cap, heavy, painted olive drab.
$5.00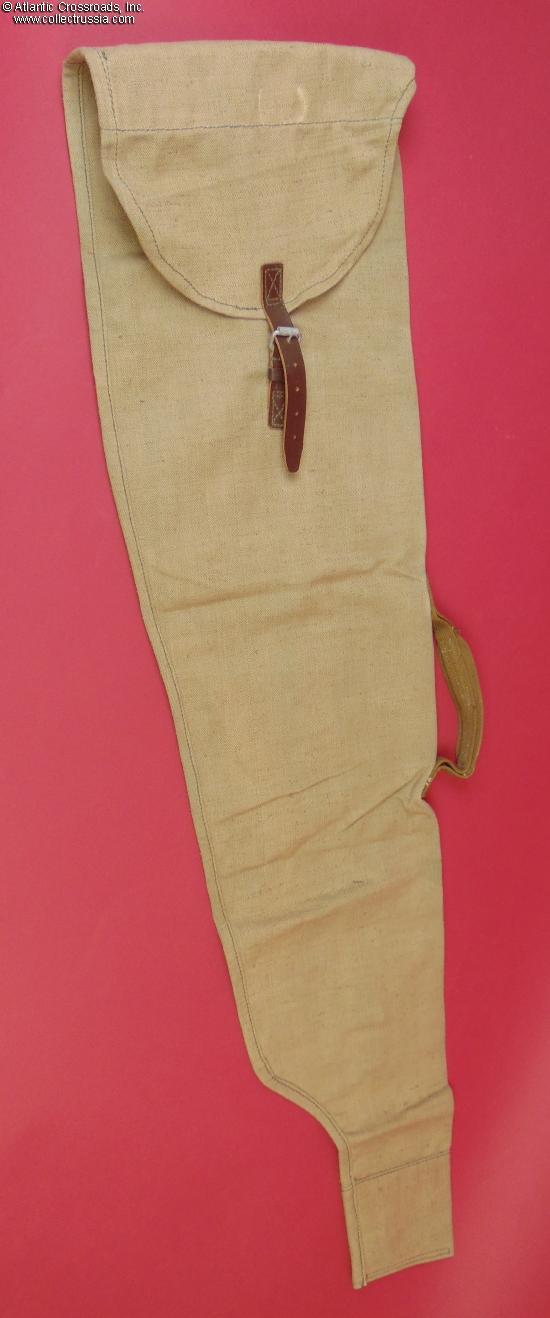 SVD Dragunov sniper rifle canvas cover, dated 1971. About 46" lengthwise, 54" folded. Unissued.
$55.00