Order of Lenin
*CLICK ON THUMBNAIL OR ITEM NAME TO VIEW FULL DESCRIPTION AND PHOTOS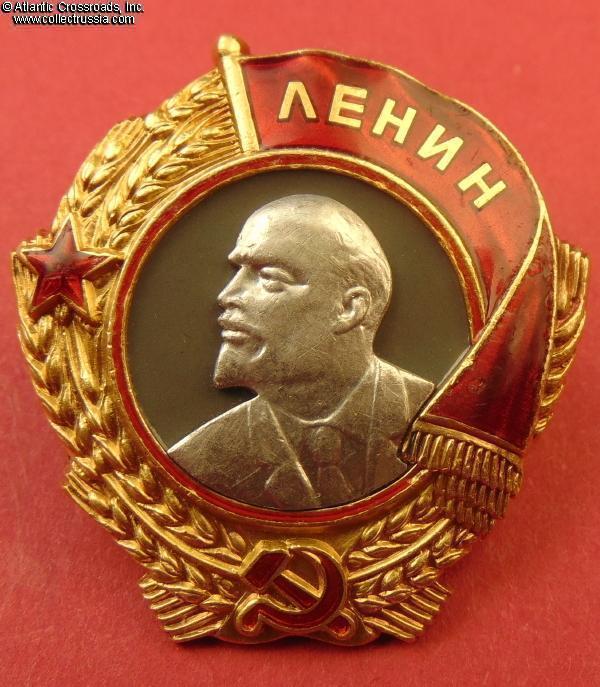 Order of Lenin Type 4 Var. 2 ("Monetnyi Dvor" screw back), #12176, awarded on 31 December 1942 to the navigator of a long-range bomber, 17th Long Range Aviation Division. In the first days of the war prior to being assigned to the long-range aviation, he had completed 10 daytime bombing missions targeting concentrations of enemy troops near Ternopol, Kiev and Poltava. On one of these early sorties his plane was set on fire by German fighters, but he managed to cross the front line before bailing out with a parachute. After his arrival to the new unit, he completed additional 29 nighttime combat missions against enemy airdromes, railway junctures and other targets in combat zones including Kursk, Bryansk, Oryol, Vyazma, Smolensk and Rzhev. In July 1942, he flew three long-range missions against Koenigsberg, at the time hundreds of miles away from the front line. During the following two months, after being recommended for his first decoration, he flew six more such missions against Berlin, Danzig and Budapest, and in May 1943, also took part in an air raid on Warsaw. By late 1943, he had an overall score of 140 completed combat missions earning him not only the Order of Lenin in December 1942, but also an Order of the Red Banner bestowed one year later. The order is in very fine condition, a very attractive piece never converted to suspension and without the usual severe enamel damage or repairs. Comes with archival research.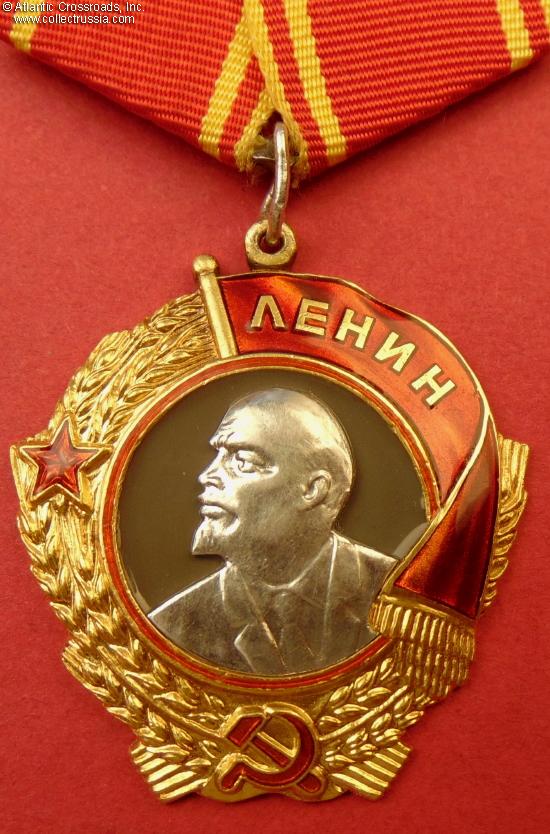 Order of Lenin, Type 5, Var. 1, #38582, circa late 1944 - early 1945. In 23 K gold, platinum and enamels. A desirable WW2 issue in superb condition.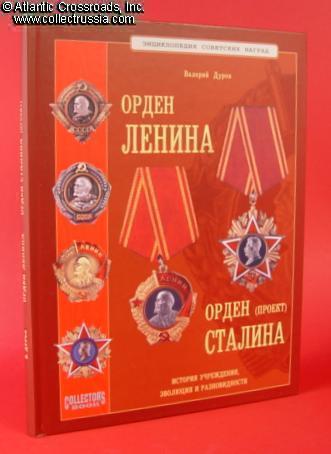 "Order of Lenin. Order of Stalin (Project)", Valeriy Durov. C. 2005, Moscow. Large format Russian language hard cover, 143 pp, fine quality. Color detail photographs, front and back, of all known variations, as well as detailed history of the award. Outstanding reference guide to the highest Soviet decoration.