Badges of OSOAVIAKhIM Paramilitary Organization
*CLICK ON THUMBNAIL OR ITEM NAME TO VIEW FULL DESCRIPTION AND PHOTOS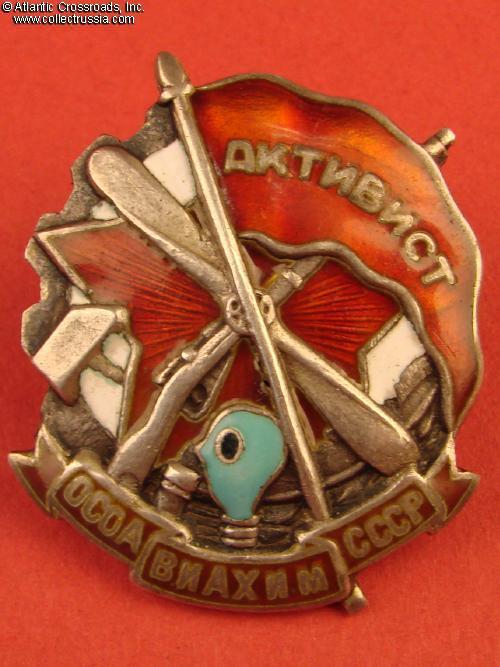 Activist of the OSOAVIAKhIM badge, #3573, circa early 1930s. Hallmarked silver version in very fine condition, with nicely preserved enamel. Beautiful piece!
$850.00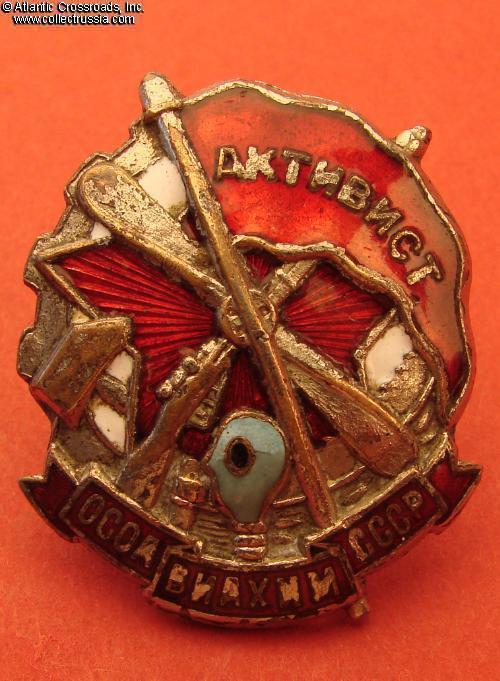 Activist of the OSOAVIAKhIM badge, #27763, mid to late 1930s. In very fine condition.
$380.00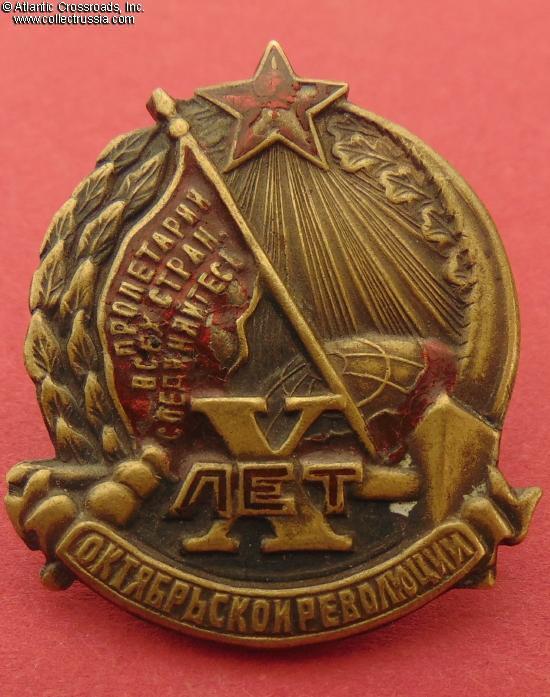 10th Anniversary of the October Revolution, commemorative badge, brass version, 1927 issue. This is one of the first badges of the OSOAVIAKhIM, issued for making a donation to the organization. In very fine condition - far better than the average - and includes scarce original screw plate.
$170.00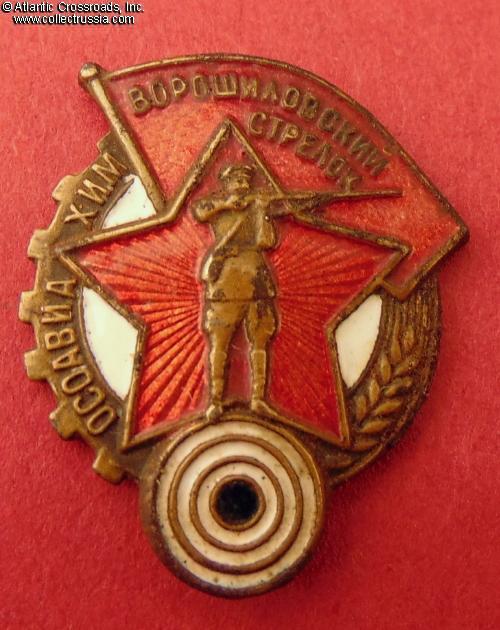 Voroshilov Marksman badge, OSOAVIAKhIM issue, 1st level, scarce smaller version (25 mm), 1934 - 1941. In superb condition - literally impossible to upgrade.
$160.00
Sailor of OSOAVIAKhIM Badge, 1939-1941. Although issued by the OSOAVIAKhIM paramilitary organization, this was apparently a purely military award bestowed on navy sailors. A very attractive early WW2 piece in superb condition. Comes with original maker-marked screw plate.
$475.00