Navy and Naval School Veteran Badges
*CLICK ON THUMBNAIL OR ITEM NAME TO VIEW FULL DESCRIPTION AND PHOTOS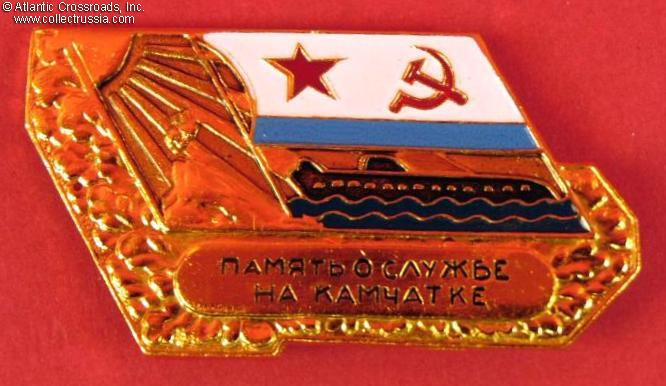 Badge to a Navy Sailor for Good Memory of Service on Kamchatka Peninsula, circa 1980s. Shows a submarine and an active volcano. Excellent condition.
$40.00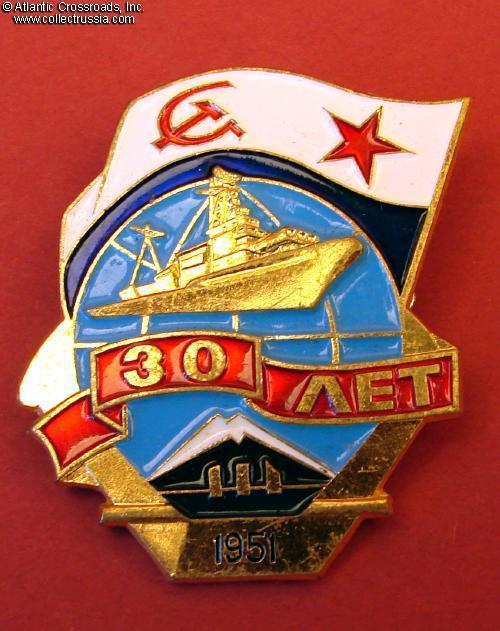 Badge in Commemoration of the 30th Anniversary of a Pacific Fleet Naval Unit, circa 1981.
$29.00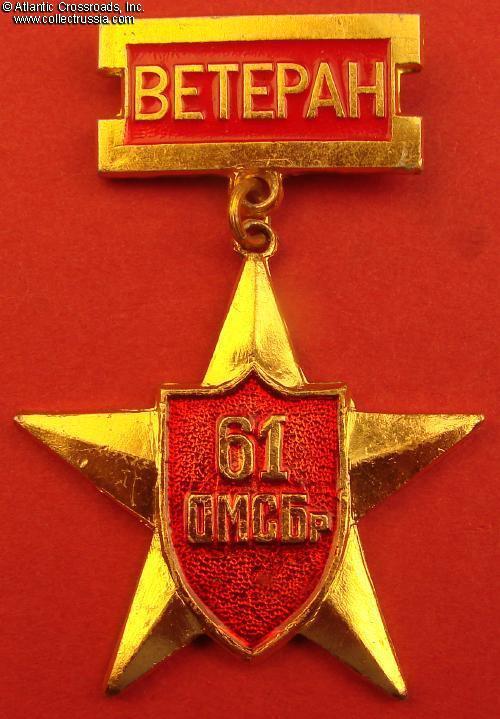 Badge of a Veteran of the 61st Separate Naval Rifle Brigade, circa 1970s - 80s.
$25.00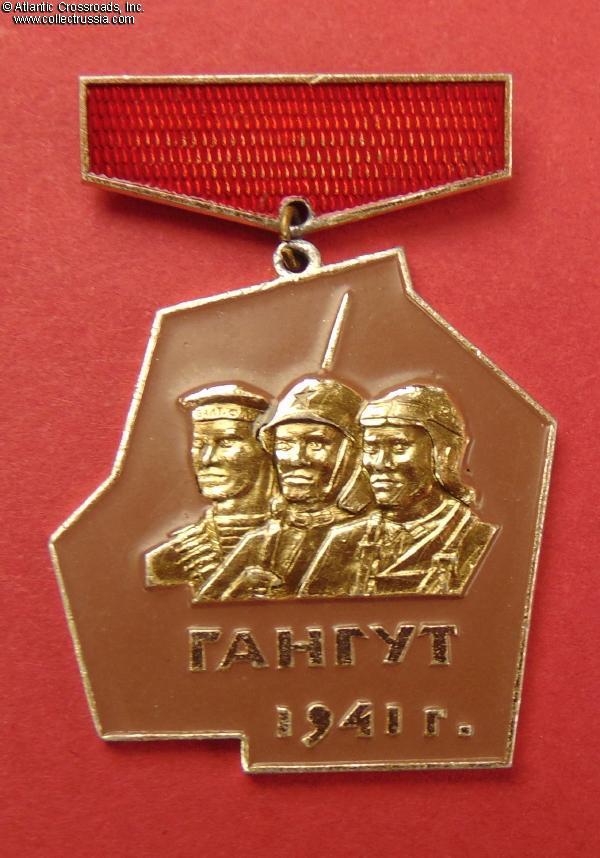 Badge of a Veteran of the 1941 Defense of Gangut (Hanko), #614, circa late 1960s - early 70s. The stubborn defense of this isolated Soviet naval base in Finland in the early months of the Barbarossa became legendary. Although a large part of its beleaguered garrison was successfully evacuated in the end, not many of them survived the war and even fewer lived to 1960s to receive the veteran's badge. Unlike the more common unnumbered issues, serial numbered badges were awarded exclusively to the direct participants of the battle and are quite rare.
$70.00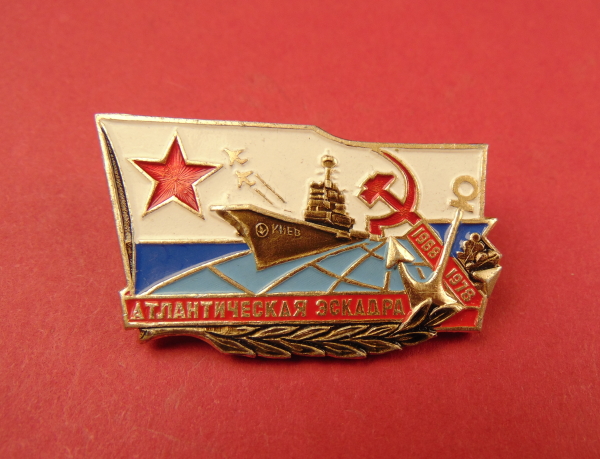 Veteran Badge in Commemoration of the 10th Anniversary of the 7th "Atlantic" Naval Squadron, 1978. This unit was created in 1968 specifically to counter the American Navy in the Atlantic Ocean. Excellent condition.
$35.00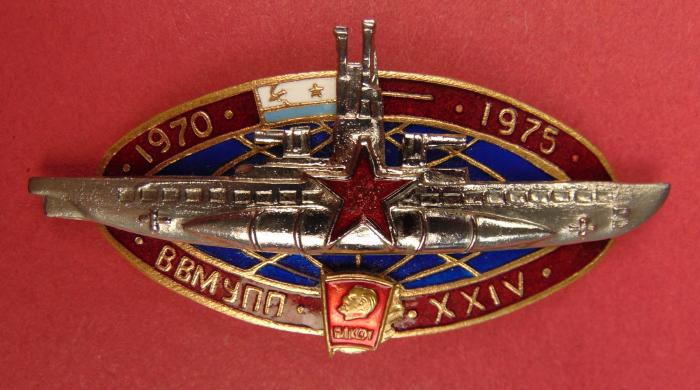 Badge of the XXIV Graduation Class of the Highest Naval Submarine Academy (VVMUPP), 1975. Beautifully made massive badge in brass and enamels. Excellent condition.
$75.00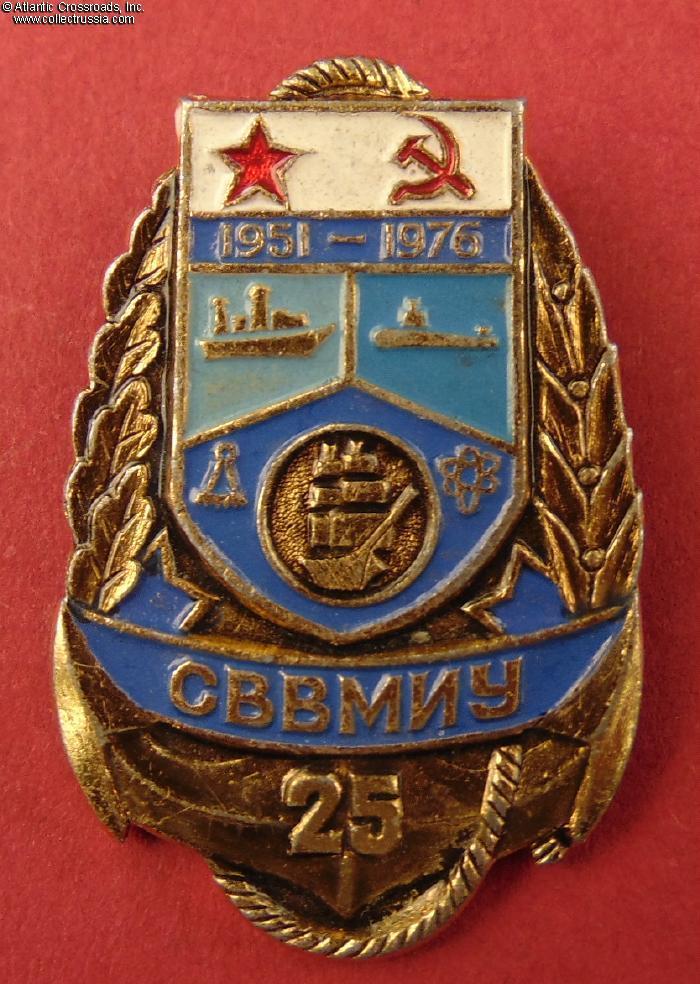 Badge for 25th Anniversary of the Sevastopol Highest Naval Engineering Academy (SVVMIU), 1976. Excellent condition.
$25.00