Generals and Admirals: Visor Hats & Headgear
*CLICK ON THUMBNAIL OR ITEM NAME TO VIEW FULL DESCRIPTION AND PHOTOS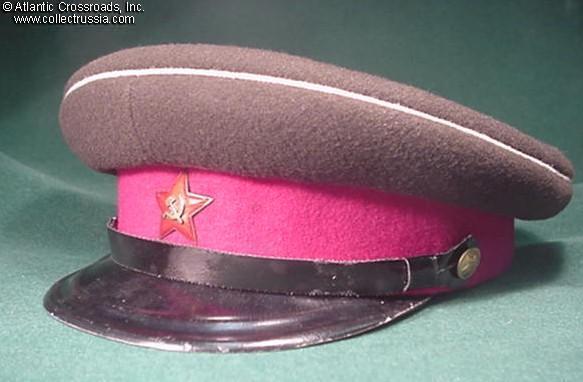 M 1936 General Staff Academy visor hat, 1936-40. In olive green napped wool, with crimson cloth band and white piping. Early style visor. Size 58. Outstanding specimen.
$1,100.00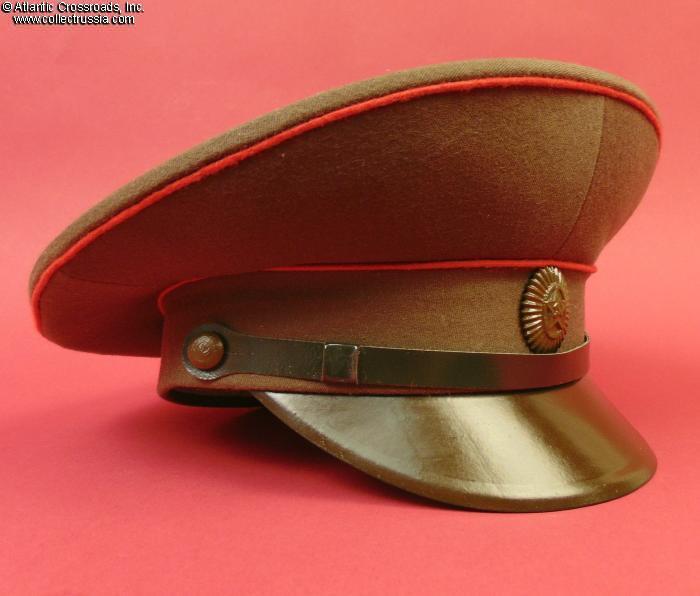 Soviet Army (Land Forces) General's field visor hat, dated 1982. Big size 59. A classic Soviet hat of the Afghan War era, in near mint condition.
$140.00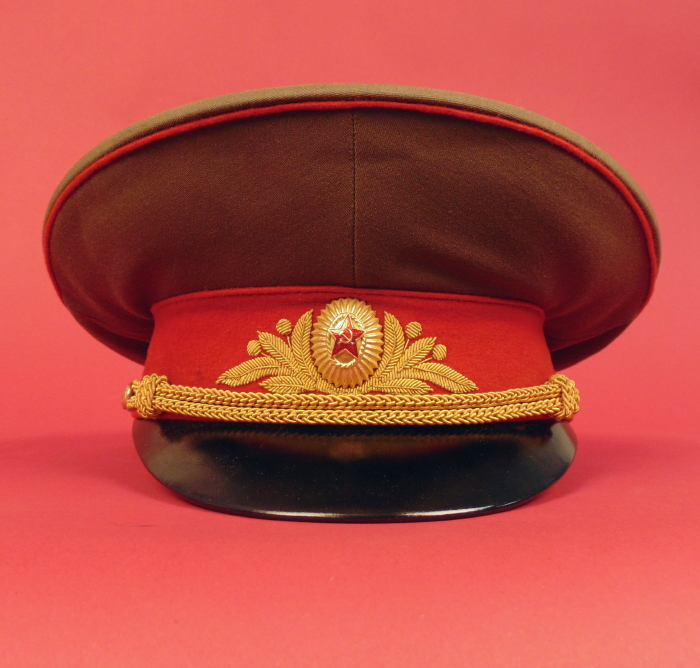 Army (Land Forces) General Service Visor Hat, dated 1986. Size 57. In superb condition.
$240.00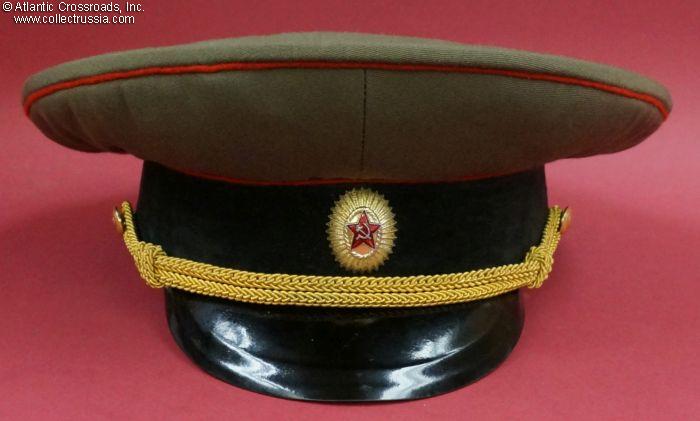 Armored Corps general service visor hat, dated 1971, circa size 54-55 (US 6 ¾ to 6 7/8).
$240.00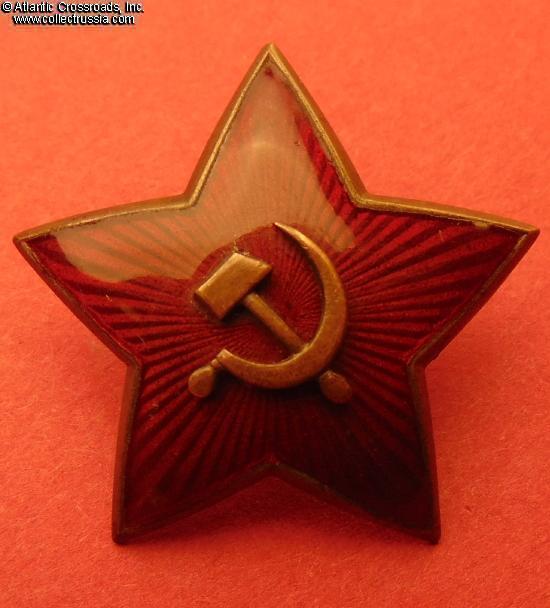 M 1935 Red Army Senior Officer (General) hat badge, larger 36 mm size for a winter hat, 1935 - 1940. Massive badge in brass- plated magnetic steel and enamel, with superimposed hammer & sickle. In excellent condition.
$295.00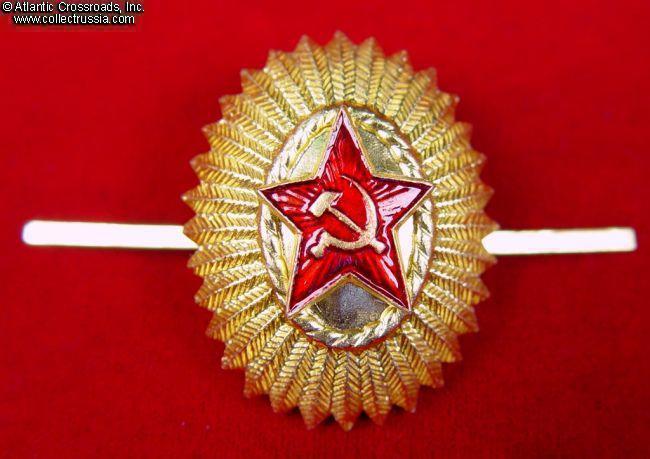 M 1964 Army or Air Force General hat badge, mid 1960s through 1991. Special type used exclusively by generals and marshals, this cockade is noticeably different from that for regular officers.
$15.00