Documented Award Groups
*CLICK ON THUMBNAIL OR ITEM NAME TO VIEW FULL DESCRIPTION AND PHOTOS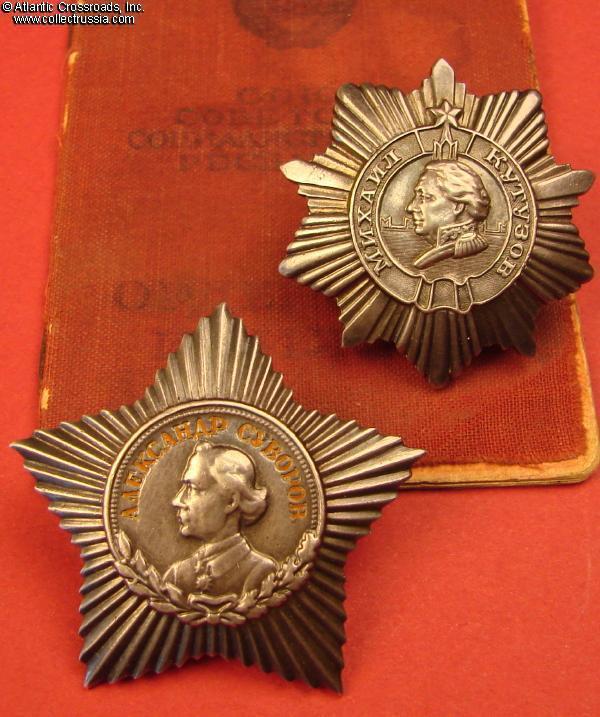 Documented Group of Two: Order of Suvorov 3rd cl. #3143 and Order of Kutuzov 3rd cl. #7717 (rare version with serial number and mint mark at 6 o'clock), with the order booklet. Awarded to a rifle battalion commander. He was the first to cross the Bug River (marking the Soviet western frontier) in August 1944, and led an assault that carried three fortified German lines during the January 1945 offensive in Poland. For the former feat, he was recommended for the Title of Hero of the Soviet Union, but received "just" the Kutuzov 3rd cl. Both awards are in excellent condition. The group includes comprehensive archival research and English translation.
$12,800.00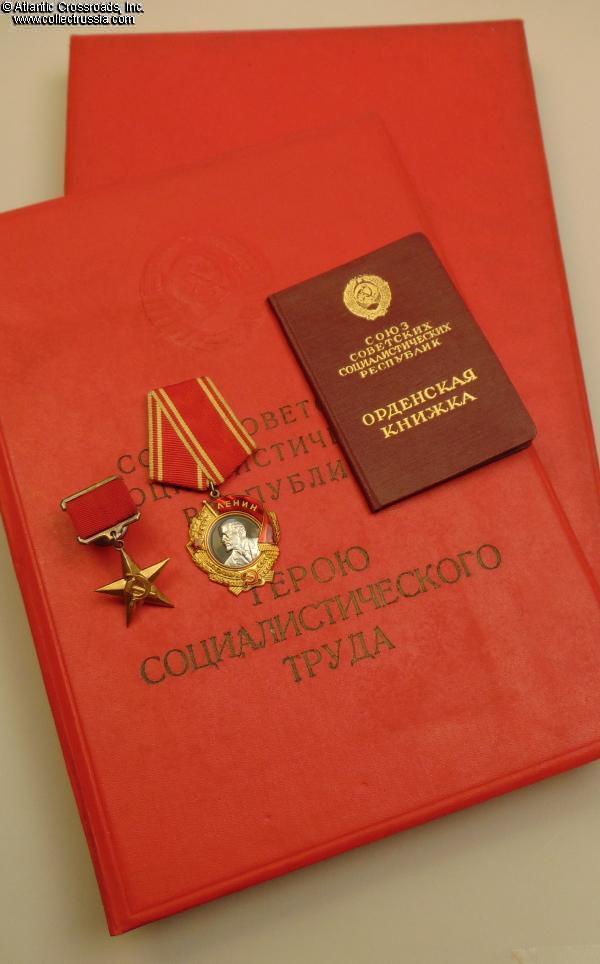 Documented Group of a Hero of Socialist Labor, a mechanical foreman at a large sugar refinery in Chernigov Region, Ukraine. Includes Gold "Hammer and Sickle" Medal awarded in May 1966, Order of Lenin issued with it, and two award documents: Order Booklet and Hero's Certificate (aka "Large Certificate") with its original case of issue. The order of Lenin is an extremely rare transitional version produced in 1966 by the Leningrad Mint, one of the few Type 6 Orders of Lenin with Leningrad Mint logo, engraved serial number and engraved underline. The awards are in very fine to excellent condition.
$5,950.00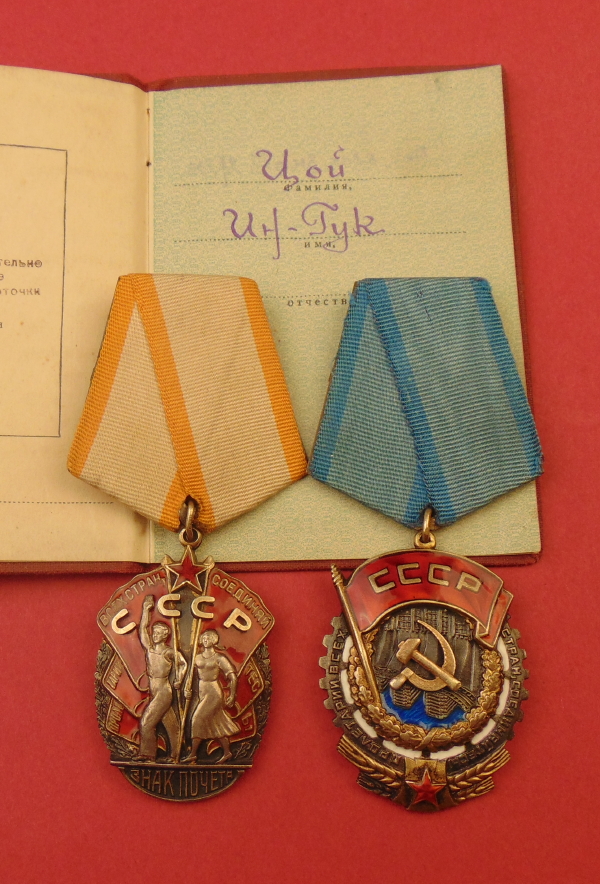 Documented Group of Two 1940's Decorations to an ethnic Korean. Includes very scarce Order of the Red Banner of Labor Type 3 "Jumbo" #27232 without a mint mark and a "flat back" Badge of Honor. Both the decorations and the order booklet are in excellent condition. This highly unusual group has a great research potential.
$2,400.00