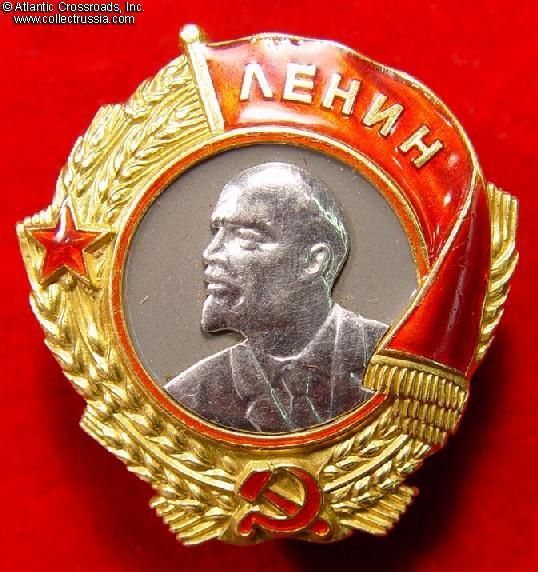 Contact CollectRussia
Atlantic Crossroads, Inc.
P.O. Box 144
Tenafly, NJ 07670
U.S.A.
Phone: 201.567.8717
24-hour FAX: 201.567.6855
Email:Sales@CollectRussia.com












Order of Lenin
*CLICK ON THUMBNAIL OR ITEM NAME TO VIEW FULL DESCRIPTION AND PHOTOS
$1,900.00
Order of Lenin, Type 6, Var. 2, #406263, with a document (order booklet), awarded in April 1971 to a Hero of Socialist Labor (the order was issued with a Gold "Hammer and Sickle" Medal.) During WW2, the recipient fought as commander of a small partisan unit and later, Red Army infantry squad leader. In the immediate post-war years, he became an industrial manager and rose to be the director of a large Sulphur mining and processing factory in the Soviet Turkmenistan. Both the order and document are in near mint condition.


$45.00
"Order of Lenin. Order of Stalin (Project)", Valeriy Durov. C. 2005, Moscow. Large format Russian language hard cover, 143 pp, fine quality. Color detail photographs, front and back, of all known variations, as well as detailed history of the award. Outstanding reference guide to the highest Soviet decoration.