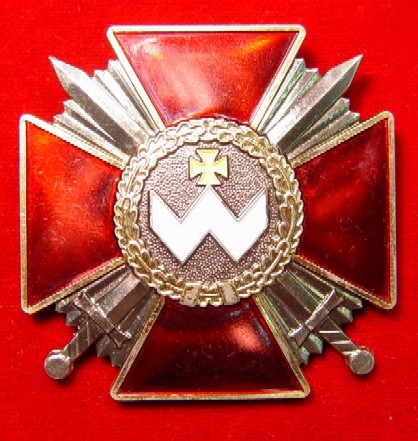 Contact CollectRussia
Atlantic Crossroads, Inc.
P.O. Box 144
Tenafly, NJ 07670
U.S.A.
Phone: 201.567.8717
24-hour FAX: 201.567.6855
Email:Sales@CollectRussia.com












Awards of Modern Ukraine
*CLICK ON THUMBNAIL OR ITEM NAME TO VIEW FULL DESCRIPTION AND PHOTOS
$30.00
Order for Courage, 3rd cl., #238764, with award document, 1999 issue. In excellent, near mint condition.

$5.00
Medal to a Defender of the Fatherland. Excellent condition.

$10.00
Document for the Medal to a Defender of the Fatherland.

$80.00
Luchitskiy State Prize Medal for achievements in geology, with unissued award certificate. Near mint condition.

$7.00
Badge for 50th Anniversary of the Liberation of the Ukraine, 1994 issue. A very well made piece in brass and "cold" enamels, with maker mark on the reverse.