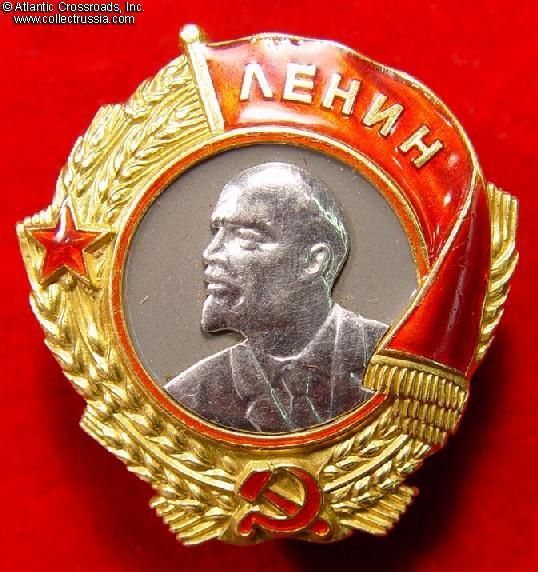 Contact CollectRussia
Atlantic Crossroads, Inc.
P.O. Box 144
Tenafly, NJ 07670
U.S.A.
Phone: 201.567.8717
24-hour FAX: 201.567.6855
Email:Sales@CollectRussia.com











Order of Lenin
*CLICK ON THUMBNAIL OR ITEM NAME TO VIEW FULL DESCRIPTION AND PHOTOS
$7,000.00
Order of Lenin, Type 4, Var. 1 "Mondvor", #7889, circa early 1942 issue. An very uncommon issue with engraved serial number. This is probably a confiscated early award of one of the victims of the purges, re-used as an emergency measure in the first year of the Patriotic War. In very fine condition.

$3,200.00
Order of Lenin, Type 5, Var. 1, #44429, awarded in February 1945 to an NKVD Colonel. In outstanding condition. Includes partial archival research; additional fascinating details about the recipient's participation in the defense of Odessa in 1941 and his photos were found on the Internet.

$1,945.00
Order of Lenin, Type 5, Var. 1, #122328, circa 1950 issue. In 23 K gold, platinum and enamels. Minor enamel repair near the eyelet, very fine overall condition.

$2,600.00
Order of Lenin, Type 6, Variation 1, #359162, with a document, February 1958 issue. A perfect Leningrad mint example.